How to Effectively Leverage PR for Your Organization
Description
Do you or your organization have an incredible story to tell but you're unsure of how to pitch to the media in a way that will be heard? Join us for two power panels of female entrepreneurs who have received media attention as well as journalists and PR experts in the field.
**Only 5 spots available to pitch your story to the panel.
---
PITCH QUALIFICATIONS: Pitch your story to the panel of media influencers:
Our pitch events are open to startups from all industries and at any stage in the startup cycle. If you are a female founder or co-founder and would like to pitch to our all-star media panel and co-ed audience, please reserve your spot by purchasing your the "Power Pitch Hour" ticket option. This is a 3 minute VERBAL pitch (no pitch deck) followed by 3 mins of Q&A and feedback from our panel of media pros. All founders who are selected to pitch to our media personalities, will be invited to register on the Female Founders Pitch Media Influencers Eventbrite page. There is registration fee to participate which covers your participation in the pitch event and your startup's demo table at the venue. Early bird is $300 and the normal fee is $400.

---
Agenda
9:00AM - 9:30AM Registration and Networking
9:30AM - 10:00AM Panel #1: Female Founders & Entrepreneurs
10:00AM - 10:15AM Audience Q&A
10:15AM - 10:45AM Panel # 2: PR experts (Forbes, Obama & Bloomberg Communications, Daily Telegraph)
10:45AM - 11:00AM Audience Q&A
11:00AM - 11:45AM Pitch Hour and Power Networking
---
Our Panels:
Panel#1: Women Entrepreneur Panel
Panel#2: PR and Media Expert Panel
---
Venue Sponsors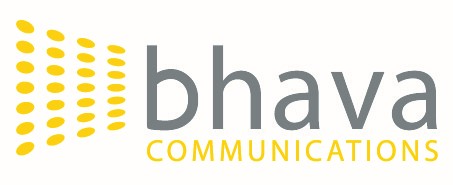 About Bhava Communications
Bhava Communications is a full-service public relations and marketing agency with offices in the San Francisco Bay Area and Austin, Texas. Bhava works with the industry's most groundbreaking technology companies across their business lifecycle—from pre-launch startups to growth stage companies to large, public enterprises. Bhava has shaped the public perception of well-recognized category leaders such as Cloudera, Puppet, PagerDuty, Pure Storage, MuleSoft, Gainsight, Vlocity, INFINIDAT, EMC XtremIO, CognitiveScale and Sumo Logic, with multiple clients recognized by the business media as members of the cadre of companies with $1+ billion valuations.
DocuSign
Albert's List
Women Supporting Women Network
For sponsorship or demo table inquiries, please e-mail us at jake@jakeuhl.com or zynarang@gmail.com
* Please be advised the event will be live streamed and there will be a video team capturing the event. By registering for the event, you are agreeing & granting permission to the rights of your image, likeness, and sound of voice as recorded on audio or videotape without payment or any other consideration. You understand that your image may be edited, copied, exhibited, published or distributed and waive the right to inspect or approve the finished product wherein your likeness appears. Additionally, you waive any right to royalties or other compensation arising or related to the use of your image or recording. You also understand that this material may be used in diverse educational settings within an unrestricted geographic area.
---
#girlboss #femalefounders #womenentrepreneurs #PR #womenintech #tech #entrepreneurs