A conversation with guest speaker Jove Meyer
About this event
About this Event
"Inclusion is not a matter of political correctness. It is the key to growth." — Jesse Jackson
Leaders today understand that making progress with diversity, equity, inclusion, belonging, and accessibility is a journey of cultural change that they must undertake.
What are you doing to propel change and inclusion within your company culture and beyond?
Diversity, equity and inclusion — commonly referred to as DEI — has become increasingly important in the workplace. Employers must now actively work to create meaningful change in spite of the history of injustice that has marginalized underrepresented groups within the workplace.
Let's examine more deeply the following:
What does it mean to be an ally?
Why is being an ally important?
How can you be an effective ally?
What is an ally pledge?
How can you write your own ally pledge?
Join us as we strive to move the conversation forward. This discussion is open to professionals and business owners interested in learning more about leadership for a changing demographic.
Let's discuss how transformational leadership is enacted for diversity, equity, inclusion, belonging, and accessibility within your teams and programs.
Our forum provides a safe space to have relevant discussion, with an emphasis on diversity, equity, inclusion, belonging, and accessibility.
We invite leaders from throughout the country to infuse their knowledge and wisdom with the group so that we can have an enriching and deepening shared experience.
Please join us!
"When everyone is included, everyone wins." — Jesse Jackson
About Jove Meyer
Jove is a dynamic public speaker who connects to his audience with heart, humor and facts! Jove is an expert in all things weddings, events, design, diversity, inclusion and building something from nothing! Jove brings life and great energy to the stage and audiences he is lucky enough to connect with.
Being queer and a wedding planner and designer, Jove has a passion for marriage equality and the LGBTQ+ community. Jove is a fierce LGBTQ+ advocate and speaks passionately about how to attract and work with LGBTQ+ couples and become an inclusive vendor. In 2016 Jove co-taught the first ever LGBTQ+ wedding planning webinar with The Knot and has been speaking about this important subject since then worldwide. Jove also speaks about diversity, inclusion and being a true ally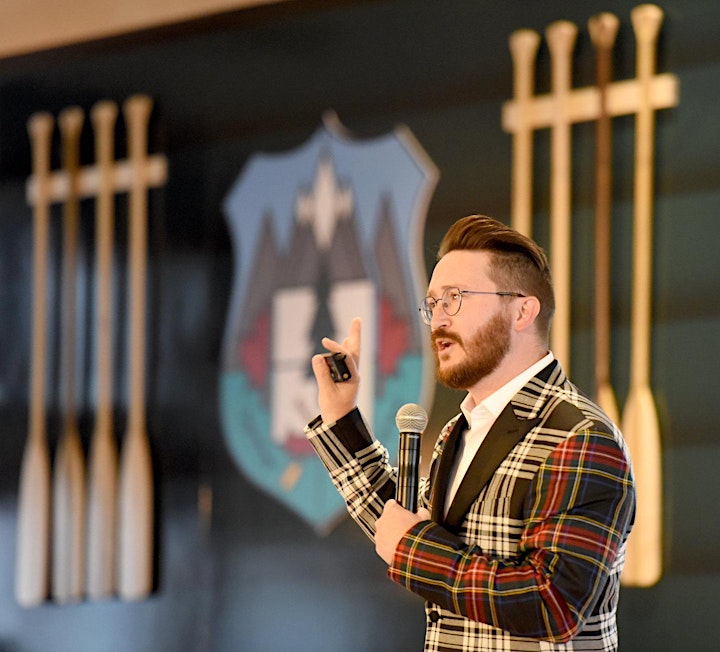 Organizer of How to Create Your Own Ally Pledge: Become an Ally for Love Above Hate
At Sacred Fire Creative, we help visionary leaders leave their legacy, connect with their tribe, and create sustainable impact in the world by bridging the technology gap beautifully. We are a boutique digital marketing agency that offers a full range of services including branding, web design, graphic design, social media marketing, content marketing, email marketing, and advertising.