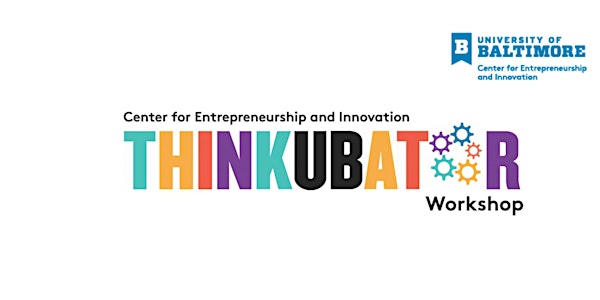 How to Create a Squarespace Website
Join The University of Baltimore's Center for Entrepreneurship and Innovation for a ThinkUBator Workshop lead by Sarahbeth Ramsey
When and where
Location
Merrick School of Business room BC-104 11 West Mount Royal Avenue Baltimore, MD 21201
About this event
Hybrid Workshop🏢💻
Event Description
Does the idea of creating your own website seem intimidating? Let's make it easier! This workshop will show you how to choose the best template for your business, how to add and format copy, photos and pages, as well as how to create a simple cover page to put up until your website is complete. Get everything you need to start a professional website for the new year!
About the Presenter
Sarah Elizabeth (Sarahbeth) Ramsey is new to the Traverse City area, originally a Baltimore native who graduated from Towson University with an undergraduate degree and an MBA from the University of Baltimore (focus: Entrepreneurship). In 2022, she became a certified Brand Specialist, and one month later a certified Brand Strategist through Level C, owned by Andy Starr and Marty Neumeier (author of The Brand Gap).
Get to know more about Sarahbeth business by visiting their website: https://www.bohobusiness.co/
The Center for Entrepreneurship and Innovation
About the Workshops
The CEI sponsors programming throughout the year focused on entrepreneurial learning and growth. Our weekly thinkUBator Workshop series has one goal: to provide CEI member companies with the knowledge and resources they need — access to seed capital, finding potential partners, hiring employees, marketing do's and don'ts, etc. — to transform their big ideas into a big deal, as quickly as possible.
About the Center
The University of Baltimore Center for Entrepreneurship & Innovation directs support and assistance to UB students and alumni interested in building or growing an enterprise. We do this through support, culture, events, education and research, and connecting with the business community. Meet with one of our counselors to discuss launching or growing your business. Visit us at www.ubalt.edu/cei for more information.
Zoom Meeting
https://ubalt.zoom.us/j/97497028181
Meeting ID: 974 9702 8181
Passcode: 603239
In-Person Option
Merrick School of Business room BC 104