How To Create A Powerful, Prosperous & Influential 2018- Networking Social
Description



How To Create A Powerful, Prosperous & Influential 2018
Get Ready To SuperCharge Your 2018 Friendship and Business Life!
Share Your Business, New Ideas And Connect With New Goal Girlfriends + Complimentary Light Appetizers!
Free Underground Parking
Are you ready to grow your business network in one day!!! Join us!
Here is a photo from our 2017 Gatherings!
So many new women to create Success with!
Our January Featured Speaker is Anna Willard: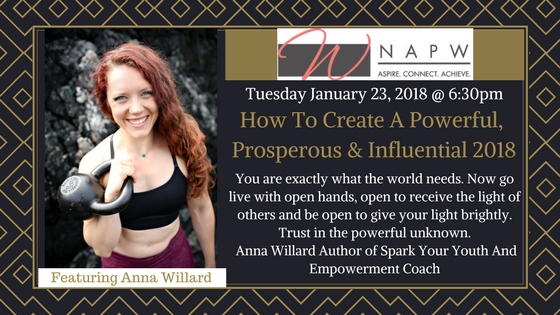 About Author Anna Willard:
From her personal exercise journey streaming from numerous sports and multiple injuries, she discovered hope through movement. After many injuries and failed goals she experienced how movement is medicine. Exercise and movement continue to give her hope and allows her to dream again and again! Understanding this power she works both women and men strengthening them on their journey towards a life beyond their dreams.
Seeing first hand how hopes and dreams go hand in hand with physical fitness, she decided to write Spark Your Youth Book. Where she faces and overcome her fears of being a young Author and openly expresses her hardest times in life and she over came them.
She currently trains in Belltown in Seattle WA as an Empowerment and Fitness coach. For more information go to her website www.annawillard.com

Our Speaker Anna Willard will share her insights:
Overcome your deepest fear

How to change pain into power for ultimate success

Stop the self-doubt that is keeping you from an abundant life

Break through limiting thoughts and become your own super hero (or wonder woman)

How I freed myself from the worry of what others think about to empowering myself

Learn how my clients moved from hopeless injury to a renewed strength and dream.
We only get one life to live, it's now or never, be sure you are the one designing it.
You are invited to join us for our January's NAPW Bellevue Chapter Gathering!
We have partnered with The Parlor Ultra Lounge in the Lincoln Square Building and we will be hosting our January's Gathering in their VIP Lounge enjoying appetizers and beverages while connecting!
Each one of our events supports all of our women attending with new ways to stay motivated to continue to go after your dreams and your vision of success in your life.
We surround ourselves with encouraging women that believe in the power of community and we truly believe in networking with each other to accomplish our goals faster.
Our Chapter Gatherings allows us to share our goals and align ourselves with others that have similar goals whether it is for more friendships, fitness goals, personal growth or business goals, or all the above, we will have mini groups to connect you with to create new goal buddies!
When you have accountability and friendship combined with intentional goals, your success in your life is limitless.
This is a special event that is designed for every type of woman from interns, college grads, stay at home moms to women in the workforce to executives and CEO's.
We will all come together and encourage each other to reach our highest potential and enjoy life along the way.
Please get your tickets here before they all sell out!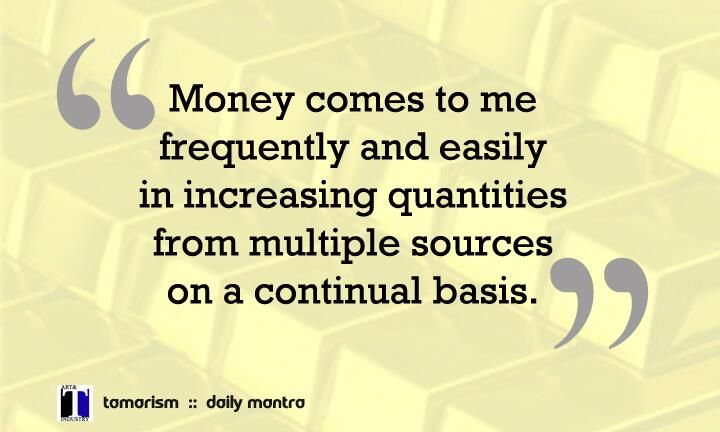 This event is for all women of all ages, lifestyle and backgrounds.
Whether you are a business entrepreneur, a career professional, looking for a new career or living a retired life, this event is for you!
You will have the opportunity to share with like-minded goal oriented women that value friendship and growth in life!
We have huge success from our events this year of women meeting their new best friends and women growing their businesses with the new connections from our gatherings!
Each woman will have 3 minutes to share who she is and if she has a special offer for our group of Girlfriends or be open to sharing an idea or just be open to making a new girlfriend!
The whole idea of this event is that with having over 40-50 women attending our events it can be hard to connect with everyone.
This gathering will give everyone the chance to create new opportunities and then break into fun mini groups to connect and grow with business and friendship.
This event gives you the opportunity to surrounded by the right connections to support your growth in your goals!
2018 is all about creating new connections and growing your community to create fun memories and enjoyable experiences while growing your business and self.
We are taking out the old thinking of "no fun while doing hard work" and instead replacing it with "you can have fun while working smart on yourself, your friendships and business."
There will also be featured Guest-Speakers sharing some of their secrets to success that you do not want to miss out on!
"Community is a central part of human happiness. One of the biggest nurturers of femininity is intentional community." ~Teal Swan
Huge Bonuses:
The woman that brings the most friends will get a Prize!
Please invite all of your girlfriends that are open to encouragement, connection and inspiration. They do not have to be NAPW Members.
This month we will be having our complimentary appetizers from 6:30-7:00pm. Get your tickets here.
These events are life changing as we are not just passing out our business cards but also creating an environment for personal growth and development and true authentic connections with women in our community.
There are no other events like this in our city! Women walk away with new business connections, business ideas, professional growth and most importantly new opportunities to living a purposeful life with new friends to enjoy our journey with.
Each Month our Gatherings have been growing with new women and creating wonderful relationships with the existing women that are already attending!
Join us each month as we pick out a different themes to celebrate women and our growth in business, friendship, family, community and self. Join us this month! Get your tickets today before we sell out of space.
We have world class women in business attending our monthly meeting. Our chapter keeps growing with inspiring business women that are open to creating new friendships and business opportunities.
If this is your first event, you will be welcomed with warm smiles and new introductions to your Tribe of influential women.
This event is for you if you are ready to create new beginnings in friendships 2017! We only have space for 40 women so please buy your ticket before they all sell out.
10 Reasons to attend this event and what to expect:

Connect with World Class Speakers, Mentors and Girlfriends to personally grow in self, family, business and community.

Expect to meet over 30 prominent business women in our community that value growing in friendship, business and personal growth.

Grow your tribe of smart women to connect with outside of this event to share your business, life and goals with.

New exciting business networking opportunities to create long-term business relationships to support your future success.

Be introduced to the most dynamic Small and Medium Business Entrepreneurs, Business Professionals, C-Level Executives, and Entrepreneurs in a variety of industries.

You will have opportunities to talk to other women, divide into mini groups and connect with like-minded women like yourself.

Feel empowered by sharing who you are and the business you work with so others can connect with you.

Meet our new upcoming board members to stay connected to our social and business growth events.

Complimentary Appetizers from 6:30-7:30 for all of the ladies attending! Win fun raffle giveaways!

Remember to bring business cards, an open heart and your smile because creating best friends to share life with is PRICELESS!
Get your tickets here before they all sell out! Tickets are only $25 to cover our cost on catering the food, event space and offering affordable drink prices.
We look forward to seeing you soon!

If you cannot make this event please keep in mind for next month as we meet every third Tuesday or Wednesday of the month.
Let's make 2018 great by being fearless towards our goals and reaching out to encourage others to be our friends by living in joy, happiness and connection.
Renessa Strong