Sales Have Ended
Ticket sales have ended
Uh, oh! Looks like ticket sales are over!
Sales Have Ended
Ticket sales have ended
Uh, oh! Looks like ticket sales are over!
Description
How important is having a good network to your career? Do you use your existing network effectively? Are you known as someone who's well-connected and can always be counted on to put the right people together in business?
WINE WOMEN's Listen, Learn & Lunch lecture series features Dawn Lyons, Executive Director of BNI SF Bay, as well as Co-Founder and Partner in Asentiv, an international consulting, networking and referral marketing training company. She is also a New York Times' best-selling contributing author, global keynote speaker, and business coach.
Dawn will teach attendees how to network strategically for the greatest career and business growth. She'll dispel myths about networking, such as the belief you have to be a "people person" to be good at referral marketing. Gain takeaways you can put to use immediately to build a more spectacular network and fantastic life!
YOUR TICKET INCLUDES
Atelier Gourmet Box Lunch - incl. sandwich, bag of chips, bag of sweets and water bottle

A complimentary glass of wine

Listening to Dawn Lyons teach how to build your network for career and business success
YOU'LL LEARN HOW TO
Develop a strategy for growing your network and building strong connections for greater success

Identify the best network connections to refer you

Find the missing links in your network to catapult your career to accelerated growth
BUST THESE BIG NETWORKING MYTHS
The best way to ensure referral success is to follow the Golden Rule: treat your referral source the way you want to be treated.
It's not what you know, but who you know.
If you provide good customer service, people will refer business to you.
Practice makes perfect! Practicing networking skills will make you a better networker.
WHO YOU'LL HEAR FROM
Dawn Lyons, Executive Director of BNI San Francisco Bay, and Co-Founder of Asentiv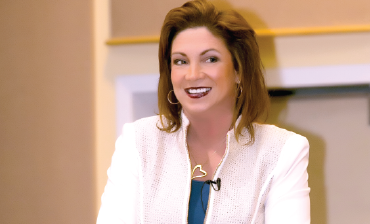 As an expert in business networking, Dawn Lyons is the owner of 3 franchises of BNI, Business Network International, the world's largest networking and referral marketing organization as well as the Co-Founder of Asentiv, an international consulting and training company. BNI is the organization where her clients complete the activities around referral marketing and networking, and Asentiv is where they go to understand the science behind referral marketing. Both companies allow Dawn to work with entrepreneurs who are looking to gain more business by profitable referral relationships. She is in the BNI Hall of Fame along with only 3 other people in the history of the company to open 20 chapters in one calendar year. Her local BNI franchise serves Alameda, Contra Costa, Marin, Napa, Santa Clara, Solano, and Sonoma counties. In fact, in 2016, 1,800 BNI SF/Bay members generated over $120 MILLION for each other (or an average of over $66,000)!
She is a contributing author to the New York Times Best Seller "Masters of Sales" and a keynote speaker on networking and referrals. Her latest book, "A Room Full of Referrals®" shows business owners how their behavioral style is affecting their referability! She has been hired to speak to audiences of over 500+ people in Ireland, Sweden, France, Germany, the UK, Australia, Canada, and across the US.
When she is not working she travels, gardens, entertains, and enjoys the bounty of wines in Sonoma County. She also sponsors 3 White Bengal Tigers in a rescue in Wisconsin. These Big Cats (lions, tigers and leopards) have been neglected, abused or abandoned and now have a place to live out the rest of their lives. Her two desires are to start a Big Cat Rescue in Northern California and help her clients generate an amazing business by referral and have them aspire to their spectacular life!
We hope you'll join us for this entertaining and informative event!
Please arrive promptly to respect all attendees' valuable time.
View/Download "How to Build Your Network" event flyer (PDF)
---
FAQs
Are there ID requirements or an age limit to enter the event?
Alcohol will be served at this event. All attendees must be of legal drinking age, over 21.
Where can I contact the organizer with any questions?
Contact Events Director Christine McMillan, at Christine@WineWomen.net.
Can I update my registration information?
Yes. You may return to this site to update your ticket.
http://winewomen.net/wp-content/uploads/2017/05/How-to-Build-Your-Network-Dawn-Lyons-Flyer.pdf