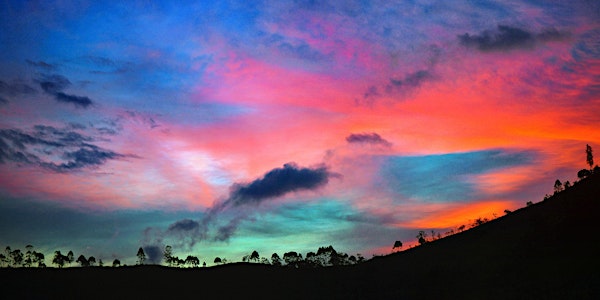 How to Build Your Emotional Intelligence: A Workshop with Kelly Werner
Date and time
Wednesday, November 6, 2019 · 6:30 - 9:30pm PST
Location
California Institute of Integral Studies 1453 Mission Street San Francisco, CA 94103
Refund Policy
Contact the organizer to request a refund.
Description
Emotional intelligence is the ability to identify and manage your own emotions and the emotions of others. Developing strong emotional intelligence improves all interactions while benefitting our mental well-being and our relationships.
Do you often find yourself repeating destructive thought patterns, like comparing yourself to others, playing out worst-case scenarios, or fixating on how you should be better? Do you ever notice yourself acting with great maturity and wisdom in some situations, and then just an hour or day later find yourself defensive, reactive, or judgmental?
In this mindfulness-based workshop, Kelly Werner shares the latest neuroscience and psychology findings on emotional intelligence and leads experiential exercises focused on self-awareness, self-management, and productive conversation. Kelly provides tools to shift from a reactive, or auto-pilot mode, to a wiser more mature version of yourself. This shift allows you to relate to yourself and others in more productive ways, improving your personal and professional relationships. Participants walk away with useful skills to put into practice right away.
Kelly Werner, PhD is deeply committed to helping people thrive in their personal and professional lives. Currently, she works as an executive coach and psychologist, as a mindfulness and emotional intelligence group trainer through a program founded at Google, and is the creator of the authentic conversation game Tell Me…. Her applied work is informed by her PhD in clinical psychology from UC Berkeley, and her past post-doctoral research in clinical behavioral-neuroscience at Stanford. Her goal is to guide people to reset and re-center in order to fully create, produce, love and flourish.
About the organizer
CIIS Public Programs produces events, continuing education opportunities, and a podcast for people who are curious about themselves and the world. Our programs further personal and social transformation by bringing together the diverse voices of visionaries, artists, change-makers, and scholars to share compelling experiences, offer new perspectives, and expand creative horizons. Public Programs enhances and reflects the academic mission of our nonprofit university home in San Francisco—California Institute of Integral Studies 
Discounts
CIIS students, staff, and faculty receive discounts on all events. CIIS Public Programs Members receive a 20% discount on all events. Contact us for more information (contact info below). Please note that we may check your ID for proof of eligibility on arrival at event. 
Refund Policy
Tickets and donations for talks and conversations are nonrefundable.
Tickets are fully refundable up to 7 days prior to the event start. Within 7 days of the event, credit may be available. No refunds or credits are available within 24 hours of the event start. Read our full refund policy at our Frequently Asked Questions web page.
Contact Information
Email: publicprograms@ciis.edu
Phone: (415) 575-6175
Read our Frequently Asked Questions here.