Description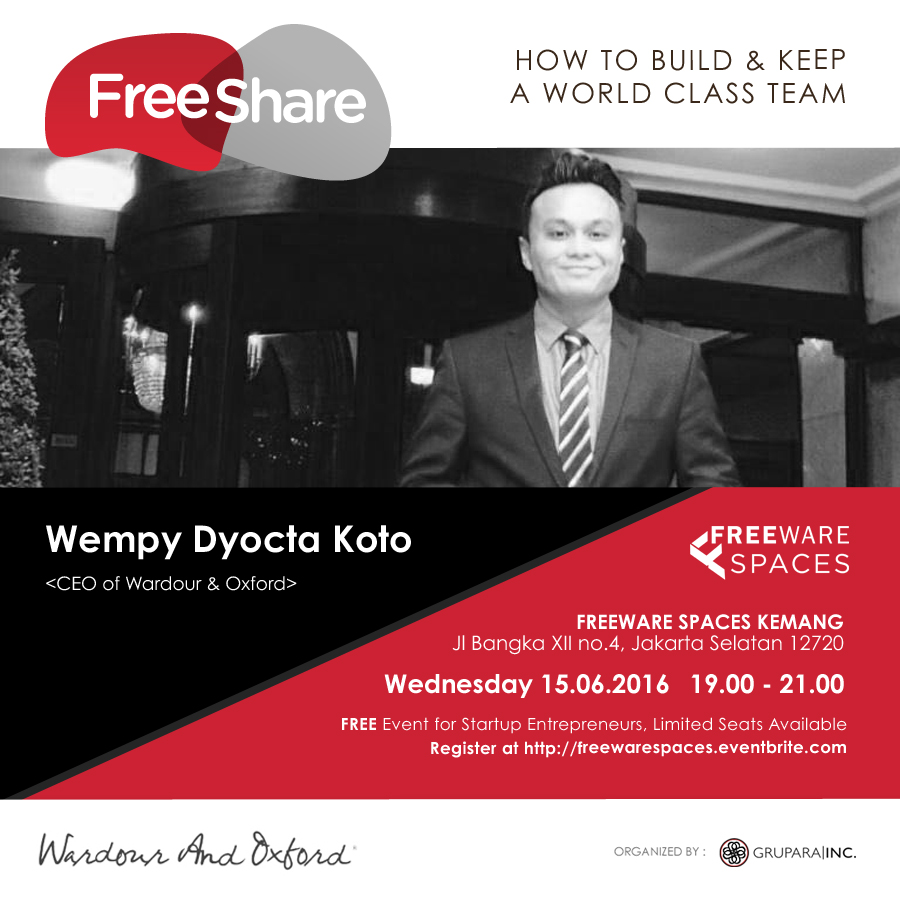 About Wempy Dyocta Koto
Named by Fortune Magazine as Indonesia's "international business leader" and ranked as one of Asia's most powerful people in it's "40 Under 40″ list, Wempy Dyocta Koto is a venture capitalist, chairman, CEO and international speaker.
With 20 years of global experience, Wempy has lived in London, San Francisco, Hong Kong, Singapore, Sydney and Jakarta working on business assignments for American Express, Microsoft, Sony, Citigroup, SAP, Samsung, BP, Nokia, LG, Lenovo and Accor. Wempy has worked for communications agencies including Ogilvy, Young & Rubicam and Wunderman, rising to become Global Business Director in the United States.
Today Wempy is a global investor and advisor, mentoring CEOs across all areas of leadership, finance, technology, resource management, operations, sales, marketing and business development.
Wempy also mentors at the world's leading startup accelerators, including Techstars in London, Chinaccelerator in Shanghai and Seedstars World in Geneva. He is also an advisor at the Global Entrepreneurship Program, established by President Barack Obama and Hillary Clinton. To advance social entrepreneurship, Wempy serves as the lead Indonesian judge at the Hult Prize, a competition established by President Bill Clinton.
Wempy was awarded one of the world's highest entrepreneurial accolades, "The Asia Pacific Entrepreneurship Award". He was also named by the United Nations award-winning communications agency Strategic Objectives as one of the world's 200 leading social CEOs, in a list led by Oprah Winfrey, Bill Gates, Tim Cook, Donald Trump, Jack Dorsey, Mark Cuban, Rupert Murdoch, Marissa Mayer, Warren Buffett dan Richard Branson.
In 2015, Wempy was again named as one of the most powerful Indonesians in Prestige Magazine's annual "40 Under 40" list.
Wempy holds a Bachelor's degree in Communications from the University of Technology, Sydney and Master's in International Studies from the University of Sydney.