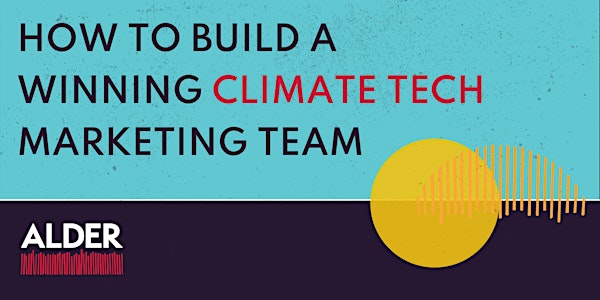 How to Build a Winning Climate Tech Marketing Team
Climate tech marketing leaders and talent acquisition consultants discuss how to build a marketing team and how to find the right talent.
About this event
As climate tech as an industry proliferates and becomes more mature, so do the requirements for marketing teams of leading climate tech companies.
The winning climate tech marketing teams of today are building the unicorn brands of tomorrow. They are constantly innovating and scaling companies through the latest demand generation and digital marketing strategies. They dive deep into complex technologies while also telling their brand's story in a clear and compelling way. They often juggle a raft of agency partners - from PR to creative/digital to public & regulatory affairs - to expand their capabilities so their companies can make an impact.
But how do you build a winning climate tech marketing team?
We invited leading climate tech marketers and those who find and place talent into climate tech marketing roles to share their expertise and experience with you on...
How are CMOs building their climate marketing teams? Who is typically a first marketing hire for climate tech companies?
How important is diversity, equity and inclusion for climate tech marketing teams, and where do you find candidates from diverse backgrounds?
When to work with an agency vs. to build in-house?
What's different about hiring for climate tech than any other industry?
How important is industry experience to junior roles, mid-level and senior roles?
What is some practical advice for marketers who want to work in climate tech?
Hosted by climate tech marketers Bettina Grab and Melanie Adamson, Alder & Co., our webinar will feature these expert panelists: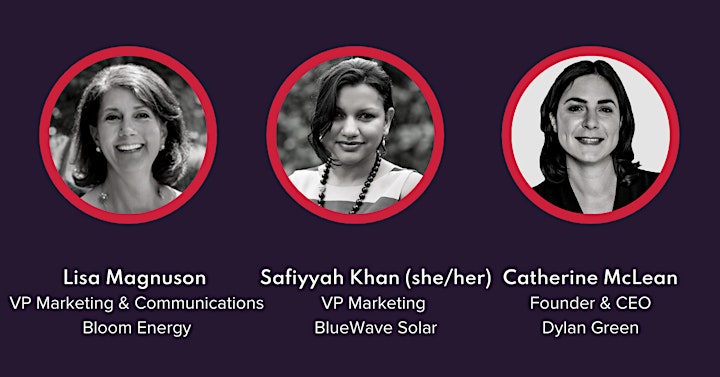 Join us 10 a.m. PT, 1 p.m. ET, July 22, 2021, online for an exchange of strategies and tactics for building winning climate tech marketing teams.
Each registrant will receive the recording, takeaways, and event chat after the webinar.