Description
親愛的小伙伴,
如果你的同事能力不如你,但是卻比你早升職、或者賺錢比你多,你會怎樣呢?
如果你老板給你的工作超過了你的能力範圍,你會怎麼處理呢~
你有沒有一人身兼數職,但是並未得到曾經承諾過的加薪?
你的經理會不會經常監視你的一舉一動,讓你不得自由、喘不過氣來?
如果你的老板對一個總是出岔子的同事的行為熟視無睹,你會怎麼做?
如果你和你的朋友正在為上述情況苦惱憂愁,那一定要來參加我們北加福智青年 6月24日(星期六)下午的講座哦!
我們的主講人蔣珮琪女士將會和我們分享她 18 年精彩職場生涯經歷過的人際關係危機,以及她是如何應對這些挑戰的!珮琪女士還會和大家一起做一些典型的案例分析,幫助大家了解職場人際關係處理的心法以及看待這些問題不同的角度。有與小編一樣,立志成為職場人際關係處理小達人的朋友,這等機會,一定不能錯過!
活動安排:
1:30 - 2:00pm 簽到,大家互相認識
2:00 - 2:10pm 介紹福智青年以及演講嘉賓
2:10 - 2:50pm 蔣珮琪女士經驗分享
2:50 - 3:30pm 小組案例分析,与现场幾位专家互动
3:30 - 3:45pm 活動小結,未來活動預告

3:45 - 4:30pm 大家自由聊天
演講和問答都是中文為主
現場提供英文同聲傳譯
費用:免費 (自願捐款)
---
演講人簡介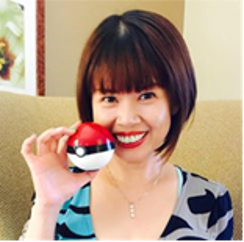 蔣珮琪女士在半導體行業有十八年從業經歷。她做過這個領域的很多高級職位,現在是公司全球供應鏈管理的副總裁。
珮琪女士非常熱心公益事業。她是Sharp 家庭基金會的創始人,該基金會在過去五年裡對國家收養委員會,聯合國糧食計劃,以及哥倫比亞大學癌症研究項目都做出了很大貢獻。
在全球半導體領域,蔣珮琪女士是個非常有說服力和影響力的領導人,她有一流的溝通、談判能力。珮琪女士直接管理公司供應鏈領域每年幾十億美元的資本支出。在加入半導體行業前,珮琪女士曾經在台北、東京的媒體公司工作,做過媒體節目採購以及電視主持。
教育與職業背景
獲得美國加州財務計劃師執照
哈佛大學導師領導力項目
1996年於夏威夷大學取得高級工商管理碩士學位
1993年於台灣國立大學取得經濟學學士學位

---
Dear Friends,
If a colleague, who is not as capable as you, got promoted over you or makes more money than you, what would you do? If your boss or coworkers give you challenges beyond your capabilities, how do you deal with it? Are you doing the work of three people, but never getting that raise you were promised? Does your supervisor hover over your shoulders? If your supervisor won't do anything about another employee who's causing lots of problems, what would you do?
If any of the above scenarios have you and your friend worried at your workplace, be sure to join this BWYA talk and learn from an individual well-versed in social interaction and managing interpersonal relationships, Ms. Peggy Sharp on Saturday, June 24th!
Peggy will identify typical relationship pitfalls at workplace and share how she overcome various relationship challenges in her splendid career. She will also lead a case study session and facilite in depth discussion with the audience. An opportunity you cannot miss!
---
Schedule:
1:30 - 2:00pm Check in and Mingle
2:00 - 2:10pm Introduction
2:10 - 2:50pm Speech by Ms. Peggy Sharp
2:50 - 3:30pm Group Case Study and Discusssion

3:30 - 3:45pm Talk Conclusions and Future Events

3:45 - 4:30pm Mingle with Light Refreshments
Language:
Speech and Discussion in Mandarin Chinese
Instant English Translations available
Cost:
Donation Welcome!
---
Speaker Bio: Ms. Peggy Sharp
Peggy has over 18 years of experience in Semiconductor Industry. In her remarkable career, she has held various high level positions during her tenure, such as her most recent role as Vice President of Global Supply Management at Marvell.
In addition to her work experience, she spends her time helping others. She currently serves as Partner in the Sharp Partnership. Peggy is the founder of the Sharp Family Foundation, where she devotes her support to National Council for Adoption, UN World Food Program, and Columbia University Cancer Research for the last five years.
Peggy is a skilled negotiator, persuasive leader & influencer, and supply chain catalyst in the semiconductor industry. She built a best in class supply chain organization from ground up through people, processes and system integrations. She managed billion dollars direct spend, hundreds of annual tapeouts, and over 1 billion unit shipment annually.
Prior to her Semiconductor career, Peggy worked in media industry in Tokyo, Japan and in Taipei, Taiwan as Media Procurement Specialist and TV Host.
Education & Credentials
Financial Planning License: State of California
Harvard Manage Mentor® leadership program, 2011
M.B.A. (Japan-focused Executive MBA), University of Hawaii, 1996
B.A. (major in Economics), National Taiwan University, 1993