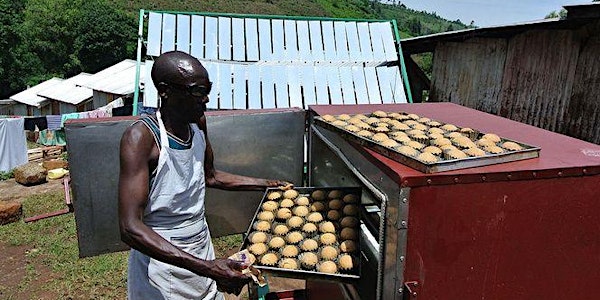 How to Build a Business Model for Maximum Impact: GoSol.solar
Location
responsAbility Investments AG
59 Josefstrasse
8005 Zürich
Switzerland
How to Build a Business Model for Maximum Impact: GoSol.solar
About this event
Join us for the "Impact Talk" Event about "How to Build a Business Model for Maximum Impact: GoSol.solar" with the founders of GoSol.solar at ResponsAbility on 14th November 2019
Agenda
18:15 Registration
18:30 "How to Build a Business Model for Maximum Impact: GoSol.solar" with the founders of GoSol.solar
Followed by Q&A
19:30 Socializing at Café Gloria, Hohlstrasse 59, 8005 Zürich
Describtion
Making a business profitable is difficult enough, having impact even harder. GoSol's co-founders share their history of building and rebuilding a business model that puts impact first.
We'll discuss challenges and strategies for finding an impact maximizing mission, developing impact-oriented technology and products, building the right team and why raising impAbout the speakeract finance is important.
We'll also share from our personal experience of staying motivated and persistent in face of the ever growing challenge of cliamte change and poverty and hope to movitate others to do the same.
About the Speakers
Urs Riggenbach, Chief Operating Officer, Switzerland
"A sustainable society needs a sustainable source of energy."
Urs has an international Baccalaureate from the United World College, India and BA in Human Ecology from the College of Atlantic, US. As chief operating officer, Urs follows closely all projects, financials and administration processes and supports the team in management and planning. As full-stack web developer he manages the company's IT infrastructure, security policy and software development, always striving to optimize workflows. Urs has developed solar concentrators in Nepal and EU. Always willing to challenge himself, he can't rest until the world is a better place for all.
Eerik Wissenz, Executive Director & CEO, Finland
"An energy solution must be low capital (the lower the better), yet power a viable economy, and be locally buildable and maintainable with little or no imports."
Co-founder and CEO of Solar Fire Concentration Oy. Finn and Canadian, Eerik grew up in Canada and studied mathematics at Ottawa and Carleton University. Quickly took a hiatus to dedicate himself to developing solar thermal technologies. Eerik developed solar concentrators in Mexico, Cuba, India and EU. Eerik has the vision of a fair solar thermal economy and he's in charge of the strategy and the development of the company.