Description
"How-To" Book Marketing Workshop
"How-To" Book Marketing is a one day Workshop that helps new book writers, published authors, and marketing professionals to learn book promotion processes, get media plans/templates, and see real examples and typical results.
The workshop starts by attendees updating a master book marketing plan and sample task list for their book. This is followed by instruction on ways to earn revenue from book sales and other related options. Book distribution options are explained along with how to select and optimize how to sell your books online, direct, and through other channels. You will learn key media channels to create and use to publish search discoverable media that attracts and motivate qualified book buyers. You will then learn 30+ effective marketing activities (campaigns) and how to implement them.
Tickets provides full access to the 1 day workshop, presentation materials, book marketing worksheet, sample task list, media templates, access to online book marketing course (to be released Dec 2017), and includes lunch and evening networking party.
Why Attend?
- Learn How to Market Books
- New Ways to Sell Books
- See Real Book Marketing Examples
- Get and Use Media Templates
- Ways to Get Speaking Invites
- Create Your Book Marketing Plan & Task List
Special Features:
Hands-On Plan & Task List - update a master marketing plan and task list for your book during the workshop.
Marketing Templates - Sample Scripts/Messages, Media Posts, Press Release, and more.
Online Course - Includes access to online course which provides step-by-step instructions on how to do book marketing tasks.
Networking - Lunch is included - networking time for attendees to talk with expert instructor. Evening social with appetizers!.
Instructors:
- Lawrence Harte: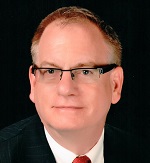 Lawrence Harte is a tech media expert, book & magazine publisher, and author of 115+ books as of 2017. He has sold 260,000+ books worldwide and has setup and tested 100+ ways to promote and sell books ranging from traditional book distribution to customized branded book. He has run specialty retail bookstores at 90+ trade shows and conferences worldwide. As a magazine publisher and conference organizer, he has promoted books to email and mailing lists. He has developed creative ways to earn revenue from books including selling reference resource links inside the books, creating company and event branded versions, licensed eBook versions, and others.
- Alice Osborn: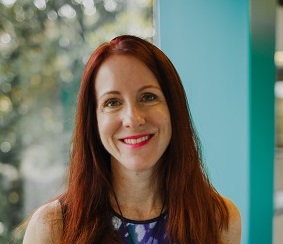 Alice Osborn is a singer/songwriter, poet and popular writing coach. Based out of Raleigh, Alice's Americana music is truly homegrown. She is also an accomplished poet, speaker, and writing coach, and enjoys teaching writing to all ages. In the past decade, Alice has taught writing workshops to thousands of aspiring authors of nearly all ages from 9 to 90 both around the corner and across continents. Heroes without Capes is her most recent collection of poetry and it features several poems that later became songs. Previous collections are After the Steaming Stops and Unfinished Projects. Alice is also the editor of Wake Living magazine and the anthologies Tattoos and Creatures of Habitat, both from Main Street Rag. A North Carolina Writers' Network, NC Poetry Society, and NC Songwriters Co-op board member and a Pushcart Prize nominee, her work has appeared in the News and Observer, The Broad River Review, The Pedestal Magazine, Soundings Review and in numerous journals and anthologies. Alice is the artist-in-residence for the Western Wake Farmers' Market. She is also an Irish dancer who plays Celtic and bluegrass fiddle. She lives in Raleigh, North Carolina, with her husband, two children, three loud birds and one messy guinea pig. Visit Alice's website at www.aliceosborn.com and check out her music at www.reverbnation.com/aliceosborn.
- Diana Needham: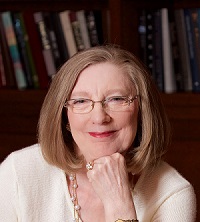 Diana Needham is a professional speaker, best-selling author, and trusted book publishing and launch consultant, Diana works with authors, speakers, consultants, and small business owners to create effective ways to publish, launch, and market their non-fiction books and their businesses.
Known as the "Book Shepherd" for her ability to nurture both the book idea and the author through the creation, publishing and launching processes, she is known for her clear, step-by-step approach and serving as the educator and advocate for the success of clients.
Diana is the creator of the Leverage Your Authority program, leader of the Chapel Hill-Durham Non Fiction Authors Association chapter, a best-selling author, and the co-director of Excelerate Experience 2017.
Workshop Schedule - November 28th, 2017
8:30 am - 9:00 am - Registration & Check-In
9:00 am - 9:45 am - Book Marketing Overview
10:00 am - 11:00 am - Book Marketing Plan & Task List
11:10 am - 12:00 pm - Book Revenue Options
12:00 pm - 1:00 pm - Lunch
1:00 pm - 1:50 pm - Book Distribution
2:00 pm - 3:00 pm - Media Channels & Posts
3:15 pm - 4:45 pm - Marketing Campaigns (Tasks)
5:15 pm - 6:30 pm+ Networking Party
Materials Received:
Sample Book Marketing Plan and Task List
Presentation Materials
Worksheet
Event Host:
Fuquay Book Writers Club - Jill Eagan
Lunch
Buffet lunch included!
Evening Networking
Evening networking with appetizers!


Dress Code: You Must Wear Clothes
WANT TO SPONSOR? Call us at +1.919.301.0109
Save
Save