How the Pandemic has Spotlighted the Value of Family Resource Centers
This webinar will provide an overview of how FRCs' pandemic response has raised their profile.
About this Event
· How have Family Resource Centers (FRCs) been uniquely positioned to support families through the pandemic?
· How has FRCs' pandemic response raised their profile?
· Why are state governments and public and private funders choosing to invest more in FRCs moving forward?
Two of the greatest challenges that families have been seeking help with during the pandemic are parenting support and access to resources. Addressing these two needs is the existing core work of every one of the more than 3,000 FRCs across the country, whether it is large or small, urban or rural, community-based or school-based, and regardless of its funding. FRCs have rolled up their sleeves to help even more during the pandemic, and their dedicated frontline efforts have not gone unnoticed. Recognizing that FRCs have been uniquely positioned to be of support, both red and blue states are leveraging and further investing in Networks of FRCs through the pandemic and beyond.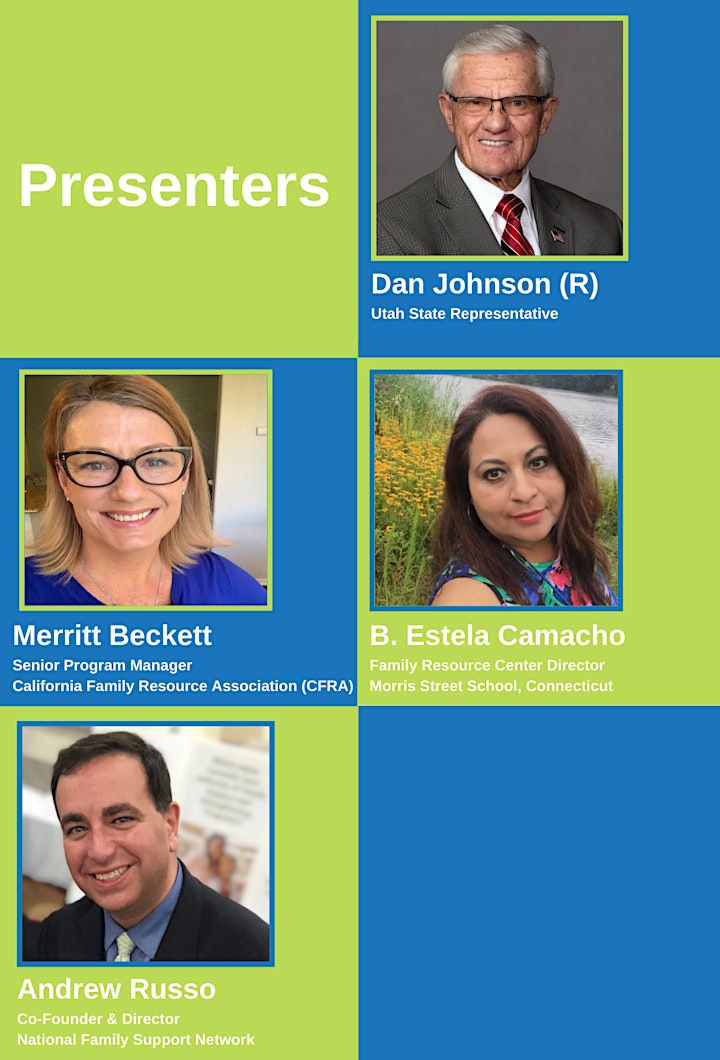 Recommended Participants:
National, state, and local policymakers, public departments, Children's Trust Fund staff, private funders, Family Support and Strengthening Network leaders and representatives, Family Resource Center management staff
Webinars Wednesdays
This webinar is part of the National Family Support Network's Webinar Wednesday series.