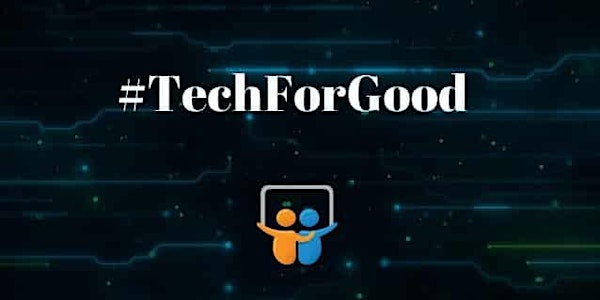 How Technology Companies & Techies Can Create Even More Social Good!
​Join the Austin Forum to learn how technology- and techies- can do more social good.
About this event
We know that technology has greatly enhanced society in almost everything we use, need, and do: from housing and transportation to healthcare and education, in business and in government, and in our personal and professional lives. The tech sector has created wealth and jobs, raised standards of living, and made us more productive, safer, and healthier.
​Certainly, there has been growing 'techlash' in the past few years--concerns over fakes news and social media, screen-time addiction, disparities in income and concerns about inclusion, use of personal data and security of private data, and more--the benefits of tech are overwhelming.
We cover the many benefits as well as concerns in our programming, but as we end the year we want shine on light on how many tech companies, orgs and people are directly contributing their expertise and resources to social good!
Join us for this special event as Jessica Sager and guests share examples, suggestions, and even a checklist for how you and your tech company/organization can easily give back for increased social impact in society!
We welcome your participation! Please email us with your questions, answers and prognostications in advance.
Admission to the Austin Forum is always free.
~~~~
Featuring:
Jessica Sager, Managing Director, Austin Forum on Technology & Society
Dr. Steve Kramer, Chief Scientist, KUNGFU.AI
Justin Murrill , Director of Corporate Responsibility, AMD
Nehemiah Pitts II, Commission Chair of the Community Technology & Telecommunications Commission for the City of Austin
Ryan-Alexander Thomas, Founder and CEO, Umanity
________
As usual, the 'doors will open' at 6:00PM, but this means the Zoom session will 'open' so that people can begin connecting and testing their devices and settings (and asking us for help via email or the Slack workspace if needed).
We look forward to 'seeing' you online on December 1st We will resume in-person meetings when it is safe, in conjunction with online meetings.
We welcome your participation! Please email us with your questions, answers, and prognostications in advance.
Admission to the Austin Forum monthly events is always free and open to everyone!
The Austin Forum accepts donations of used smart phones, tablets, and computers at all our events. Since the events are no online, please let us know via the 'chat' window during the event if you have devices to donate. All devices will have a factory reset and be set up as new by the team at Austin Pathways' nationally-recognized "Unlocking the Connection" initiative, which will connect every public housing resident with a digital device, digital literacy, and a free or very low-cost internet connection. Your donated devices can change lives and help close Austin's digital divide, thanks to Austin Pathways.