Libraries are supporting their communities through farmers' markets, Summer food programs, community fridges, and culinary literacy centers.
About this event
Across America, in major cities you've heard of and in countless places you most likely have never considered, public librarians are working with local, state, and national partners to bring food to those who need it.
Wait — librarians?
Yes indeed. And, when librarians distribute food, they do more than merely give it away.
They also use the library's myriad educational and lifelong learning resources to integrate culinary literacy into library programming, so families and individuals don't just leave with food, they leave with the knowledge needed to know what to do with it.
As trusted members of nearly every community in the United States (and in much of the rest of the world), public librarians are uniquely positioned to support food access and food literacy.
This interactive dialogue with librarians who manage farmers' markets, summer feeding programs, community fridges, and culinary literacy centers will focus on building understanding of the unique roles of local librarians in community food systems.
If you care about food, health, or community development, this event is for you.
Featuring:
Would you like to help shape the discussion? Please send your questions for the panelists to info@shareable.net
This is event is co-presented by UNC Greensboro School of Education, Let's Move in Libraries, and Shareable.net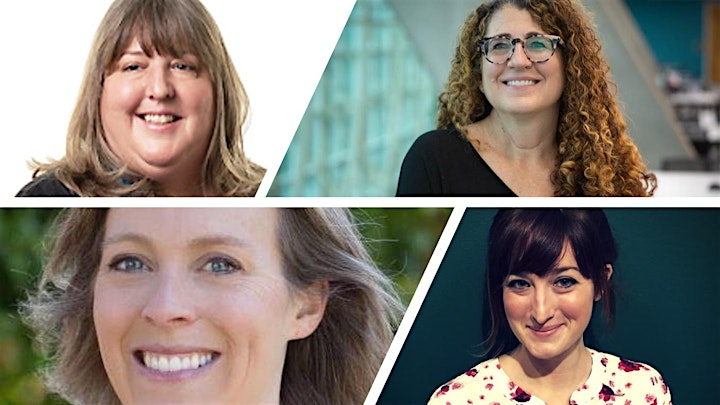 About the speakers:
Patrice Chamberlain is a consultant and program manager for California Library Association, leading the Early Learning and Nutrition project. Previously she led the California Summer Meal Coalition, a statewide, cross-sector coalition working to address the out-of-school-time nutrition and learning gap affecting children in California's low-income communities. There she co-developed California's innovative Lunch at the Library project, resulting in increased collaboration between schools, libraries and other community partners around USDA summer meals. She continues to provide cross-sector support and technical assistance to local government, libraries, school and community leaders throughout California to create healthy, connected communities. Previously holding positions in public relations in the corporate and nonprofit sector, Ms. Chamberlain brings more than 20 years of experience in strategic communications and cross-sector partnership development, along with a steadfast belief that food brings people together. Ms. Chamberlain has served on national and statewide advisory boards focused on child nutrition and holds a masters degree in public health from San Francisco State University.
Leighan Cazier is the Experience Support Specialist and Farmers Market Coordinator at Richland Library in Columbia, SC, which received the 2017 National Medal for Museum and Library Service. She received her MLIS from Rutgers University, and spent over twenty-five years as a public librarian in New Jersey at the Belleville Public Library and Millburn Public Library. After a move to South Carolina, and a foray into the marketing world working with social media influencers, Leighan joyfully returned to the library world when she joined Richland Library in 2019.
Erica Freudenberger is a creative community-builder who works with libraries to create community-led change. Currently the Outreach & Engagement Consultant at the Southern Adirondack Library System, she formerly led the Red Hook Public Library, a finalist for Library Journal's "Best Small Library Award," garnering five-star library ratings from 2013-2016. She took part in the Re-envisioning Public Libraries pilot with the Aspen Institute and the American Library Association's Libraries Transforming Communities initiative. Erica is a 2016 Library Journal Mover & Shaker. In her free time, she runs Thriving Libraries, LLC, and is currently working with the Wisconsin Department of Public Instruction on its Wisconsin Libraries Transforming Communities initiative.
Caity Rietzen is the Acting Director and Library Supervisor for the Free Library of Philadelphia's Culinary Literacy Center. Using cooking as the vehicle for learning, the Culinary Literacy Center advances literacy through food and cooking around a communal table. Opened in 2014, the Culinary Literacy Center is the first space of its kind in a public library and serves as a model for libraries worldwide. She received her MSLIS from Drexel University in 2012, her Small Business Planning Certificate from Temple's Fox School of Business in 2016, and her Project Management Professional PMP® Certification in 2018. She is currently serving on the Advisory Council for the Philadelphia Chapter of the Careers Through Culinary Arts Program and is a member of the Teaching Kitchen Collaborative.