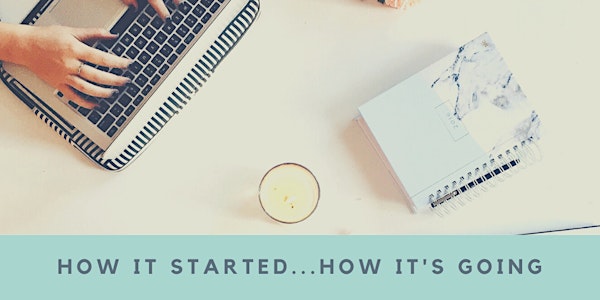 How It Started…How It's Going
Anita Kopacz + Petra E. Lewis converse with first-time entrepreneur author, Syntyché Francella, @ overcoming obstacles to complete her book.
About this event
First-time novelist, Anita Kopacz (former Heart & Soul magazine Editor-in-Chief), and Petra E. Lewis (her Book Doctor) had so much fun talking about the creative writing process at their "Booked by Fall" event this summer, they've decided to do it again!
But this time they mean business....
Literally.
On Wednesday, 12/16, at 8:00pm (EST) they'll be in conversation with Syntyché Francella, who accepted the challenge to finish her own book by fall 2020; took Petra's Business Author Accelerator course on Teachable.com; and...completed the first full draft of her manuscript!
At "How It Started…How It's Going," Anita will interview Syntyché and Petra about Syntyché's book journey. Syntyché will share:
• The obstacles she faced in writing her first book—and how she overcame them;
• The steps she still needs to take to cross the finish line—and have a published book in hand;
• And how—understanding that "A Book Is the New Business Card"—she plans to leverage her new status as a published author into higher-paying opportunities
If, like Syntyché, you're ready not just to talk about it—but to be about it...
Join us and learn how you, too, can manifest your book vision for 2021—register today!