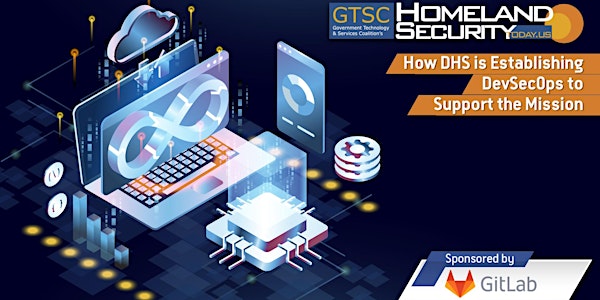 How DHS is Establishing DevSecOps to Support the Mission
Summary
About this event
In today's modern landscape of rapidly changing priorities, new threats and an increasingly high expectation from citizens for digital services, agencies are looking for new and proven ways to streamline their delivery of applications and systems. The continuous methodologies of software development are based on automating the execution of scripts to minimize the chance of introducing errors while developing applications. They require less human intervention or even no intervention at all, from the development of new code until its deployment.
The rapidly changing threat landscape in our homeland, in the economy, and in our neighborhoods has reached a point where the "need for speed" AND accuracy is imperative to achieve mission. In this Subject Matter Insight you will discover:
Key capabilities and the benefits of implementing a modern "software factory"
Point facilitation of Continuous ATO
CI/CD and moving security to the left, how do you decrease cycle time and improve time to mission.
How to avoid the DevOps toolchain 'tax
Moderator:
Marc Kriz: Strategic Leader, National Securities Programs, GitLab
Speakers:
Sanjeev Bhagowalia: Assistant Commissioner, Office of Information & Technology (OIT) and CBP CIO
Brian Campo, Acting Chief Technology Officer, Chief Enterprise Architect, DHS HQ Office of the Chief Information Officer
Special thanks to our generous sponsor, Gitlab!!