Description
This lecture reviews some of the biometric tools, frequently used in ad and web design today, that also can help us better understand our architectural experience. These including eye tracking which follows unconscious and conscious eye movements, and facial expression software that can instantly record our continuously shifting emotional states as we take in our surroundings.
We'll look at videos and stills made using these techniques for a pilot-study for NYC's Department of Design and Construction (DDC) conducted at Tufts last November (see photos above). We'll also see, that for the first time ever, we're now able - finally - to collect the hard data on how buildings make people feel.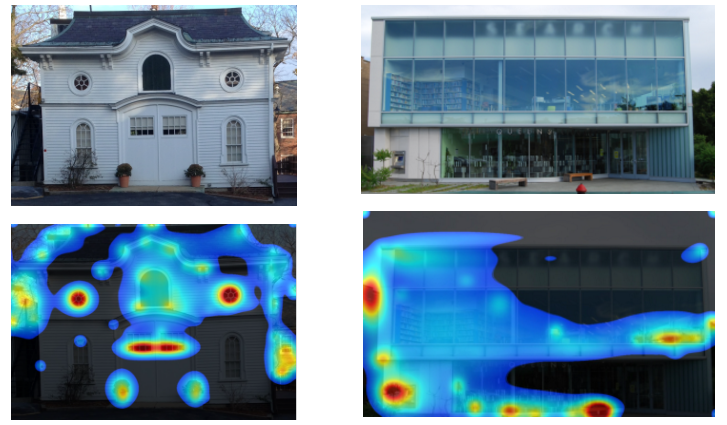 Photos above: Heat maps glow reddest where we look most; where our brain unconsciously focuses on first and foremost; note how the old carriage house suggests a face - and the new library does nothing of the sort! This it turns out is hugely significant for a social species like us. more info at: geneticsofdesign.com, annsussman.com.
Breakfast and coffee will be provided.