Come Experience the Presence of God that will not only impact your life but transform your life forever.
About this event
To exalt Jesus and to spark a spiritual revolution that will transform us and America through the glory of God and the power of the Holy Spirit, that will see souls saved and disciples raised up, churches planted and ministries raised up on fire for Jesus.
Schedule:
Thursday, Sept. 9th - 7:00 pm
Friday, Sept. 10th - 7:00 pm
Saturday, Sept .11th -11:00 am & 4:00 pm
Sunday, Sept. 12th -10:00 am & 5:00 pm
*The church will be open 1 hour before each service for prayer, all are welcome.
* Free Lunch for Saturday session provided for all registered attendees.

Evangelist, author, educator and international speaker, Dexter Sanders, has a unique gift for sharing the love of Christ and he has trained churches to share their faith, which has resulted in thousands across the country and broad receiving Jesus as their Lord and Savior.
In addition to directing: Reclaiming Florida for Christ, which calls for the people of Florida to "Awaken, Arise and Act", Dexter is also the founder and leader of the Back 2 God Movement. He is currently leading this national movement, which aims to Cause an AWAKENING of Gods elect, that they may be TRANSFORMED and EMPOWERED to IMPACT the social, political and spiritual climate of the United States America.
He is also a speaker for several renown organizations including Luis Palau Next Generation Alliance, Compassion International, Give Me Liberty Tour, Zero Gravity Action Sports, and Life Promotions.
Dexter received a B.A. from historic Wilberforce University of Ohio, a M.S. in Secondary Education from Nazareth College of New York, a M.S. in Educational Administration from the State University of New York at Oswego and studied at Colgate Rochester Divinity School.
Dexter also holds several certifications including: CAS, SAS, and SDA from the State of New York, as well as certification in Educational Leadership in Florida and New York. He lives in Orlando, Florida with his wife Camille and is the father of four sons; Corey, Terrell, Justin and Blake.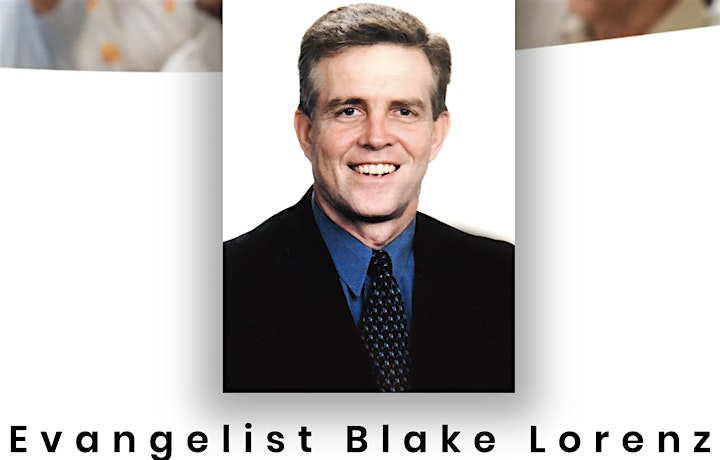 Awaken ministries is under the leadership of Blake Lorenz family ministries. Blake is the president of this nonprofit ministry. We have been going into the world to awaken the church, the nations, and Israel to the return of Jesus over 12 years.
Blake has been doing world evangelism for over 20 years. He was also a pastor for 25 years. Blake has been married to Beverly Brackman for 39 years. She is also an ordained minister. They have three adult children and six grandchildren.
They truly have a family ministry for Jesus as Blake's son, Blake, is the pastor of Encounter Church in Orlando Florida which is their base of ministry.
Blake has been in love with Jesus ever since his dramatic encounter with Jesus 40 years ago in January 1980. He ministers around the world especially in Zambia, Cuba, and Israel, as well as the United States.
He partners with churches in missions with crusades, leadership conferences, especially Holy Spirit encounters and the end time messengers equipping. He has helped plant over 500 churches in the past 20 years around the world. He ministers to the poorest of the poor and to the Chiefs and leaders.
Blake is all about Jesus and preparing the way for his return. He sends out teachings around the world to leaders and people of all walks of life four or five times a week.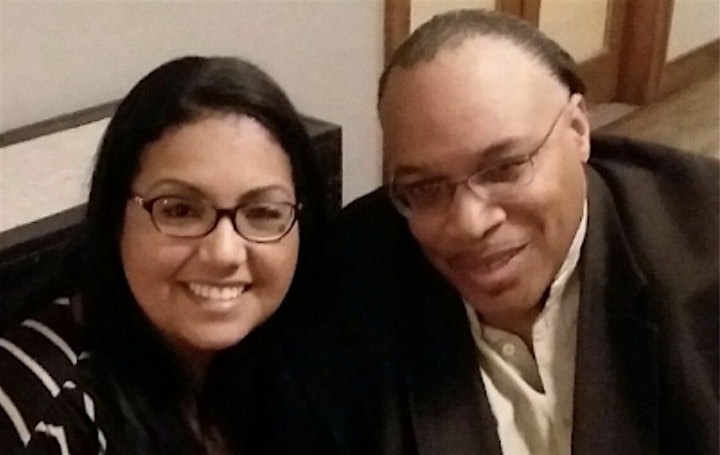 WHO WE ARE
America Prays is a movement of churches covering America in 24/7 prayer. We are a multiethnic, interdenominational, Jesus-centered prayer movement. America Prays is a registered 501(c)(3) non-profit organization. America Prays is part of the World Prays global prayer network.
OUR VISION
Our vision is to unite and equip 40,000 churches in 24/7 prayer for a national spiritual awakening.
We believe that America is in desperate need of spiritual awakening and that only united prayer can revive our nation. As J. Edwin Orr observed, "No great spiritual awakening has begun anywhere in the world apart from united prayer." There are about 400,000 Christian churches in America. We are believing for a tithe of American churches (40,000) to adopt a monthly day of prayer and join us in praying for the greatest spiritual awakening in the history of our nation.
OUR BELIEFS
We are a movement of Christian churches and ministries who believe in the Trinity—the Father, Son, and Holy Spirit; the authority and infallibility of God's Word; the virgin birth, sinless life, deity, crucifixion, and bodily resurrection of Jesus; salvation only through faith in Jesus; and the physical return of Jesus Christ to earth. We affirm the Statement of Faith adopted by the National Association of Evangelicals. With regard to all other doctrines, we adopt this approach: "In essentials unity, in non-essentials liberty, in all things charity."
VALUES
These are the values that define our culture and shape our movement.
1. Christ-centered
2. Bible-saturated
3. Love-motivated
4. Discipleship-driven
5. Local church-based
6. Spirit-empowered
7. Unity-focused
1. Christ-centered: We seek to honor Jesus Christ in everything we do and say. We strive to put Christ first and give Him the preeminence in all things. There is no room in America Prays for pride, self-promotion or arrogant boasting. We live for His glory and His renown, not to exalt ourselves or our ministry. The primary motivation behind everything we do must be to honor Jesus and give Him the supremacy. Jesus is the Head of America Prays and we are His servants. It's not about us—it's all about Jesus.
Colossians 1:15-18, "The Son is the image of the invisible God, the firstborn over all creation. For in him all things were created: things in heaven and on earth, visible and invisible, whether thrones or powers or rulers or authorities; all things have been created through him and for him. He is before all things, and in him all things hold together. And he is the head of the body, the church; he is the beginning and the firstborn from among the dead, so that in everything he might have the supremacy."
2. Bible-saturated: We believe the Bible is the infallible and inspired Word of God, and the only foundation for life. We want God's Word to saturate our lives and permeate everything we do. The Bible is our ultimate authority and our moral compass. We strive to be men and women who meditate daily in the Word and apply it to our personal lives, much like the early followers of Christ.
Acts 2:42, "They devoted themselves to the apostles' teaching and to the fellowship, to the breaking of bread and to prayer." We seek to build our lives and ministry on obedience to God's Word. It is only the Bible that has the power to purify us, transform us, and keep us in the path of eternal life. As Howard Hendricks said, "Dusty Bibles always lead to dirty lives."
3. Love-motivated: We are motivated by Jesus' two greatest commandments to love God and love people (Matthew 22:37-40). Love is the essence of who God is, what He expects from us, and what He offers to us. Love is the goal, the purpose, the motivating force, the outcome, and the culmination of everything we do at America Prays.
Jesus held up love as the most important benchmark of discipleship, saying in John 13:35, "By this all men will know that you are my disciples, if you love one another." Jesus didn't say that the world will know we are His disciples when we love Him, but when we love one another. What shows the world that God is real is not when we express our love for God, but when we genuinely love one another. We will serve each other in love and make allowances for each other's faults. Love will be the ultimate benchmark of our success.
4. Discipleship-driven: We believe that radical devotion to Christ should be the norm, not the exception. We are called to make disciples, not just converts. We are driven by a desire in to see the Great Commission fulfilled. Jesus said in Matthew 28:19, "Go, therefore, and make disciples of all nations."
5. Local church-based: The church is God's primary vehicle to bring salvation, healing, hope, and transformation to a broken world. We want to partner with pastors and churches to cover their communities in 24/7 prayer. When pastors and intercessors pray together and support each other, the Holy Spirit begins to transform the church. Pastors have to champion prayer in their church or their church will never become a house of prayer.
Jesus said in Mark 11:17, "My house will be called a house of prayer for all nations."The church is supposed to be a house of prayer. Christians like to talk about prayer being removed from public schools as the point in American history where our nation turned away from God. But the problem in America today isn't the lack of prayer in public schools…it's the lack of prayer in churches and in the homes of believers. Our dream is to see thousands of churches develop a culture of prayer.
6. Spirit-empowered: By the grace of God, we submit our plans and decisions to the leadership of the Holy Spirit. We humbly recognize that we are dependent on God and can't do anything apart from Jesus (John 15:5) and the Help of the Holy Spirit (John 16:13). Once we hear the Holy Spirit as he instructs us through the Scriptures, we will boldly follow his lead as we partner with Him to glorify Jesus in all that we do (John 16:14).
7. Unity-focused: Jesus prayed in John 17:21 that His followers would be one just as He and the Father are one "so that the world may believe that you have sent me." The greatest witness to the world that Jesus is the Son of God is the unity of His church. We are focused on building and maintaining unity between pastors and churches from many different denominations and movements.
There is no room in America Prays for anything that causes division, namely: pride, selfishness, a judgmental spirit, unresolved conflicts, jealousy, and gossip. Rather, we will serve one another in humility, prefer one another before ourselves, show mercy, resolve conflicts before they turn into offenses, celebrate one another's success, and protect each other's reputations.
Ephesians 4:3 commands us, "Make every effort to keep the unity of the Spirit through the bond of peace." We lay aside theological differences for the sake of working together to accomplish the Great Commission of making disciples of all nations. Theology was meant to be a tool to help us grow in our relationship with God, not a wall to divide us.
Organizer of Hosting His Presence