Description
Upgrade your sunset walks along the beach and join the Natural Areas Conservancy and NYC Parks for an evening of horseshoe crab monitoring!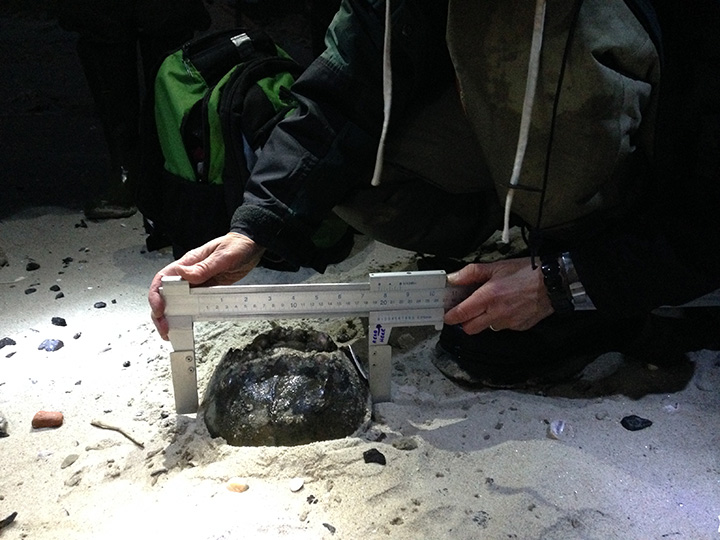 Since 2013, NYC Parks has been monitoring horseshoe crab spawning activity along the restored sandy beach at Coney Island Creek. We'll be walking the beach to count the number of crabs present and tagging them to keep track of how many we've already seen as part of NYC Parks' ongoing effort to monitor their activity.
This exciting work contributes to a long-term research study that is helping us to better understand and protect the horseshoe crabs that live in our urban waters.
Event Details
When: Tuesday, May 23rd, 2017, 5:45PM – 9:00 PM
Where: Meet at Calvert Vaux Park at the south end of the parking lot (furthest from the soccer fields)
What to bring:
Waterproof boots (preferable) or sturdy shoes with a thick sole

Headlamp (preferred) or flashlight

Clothing layers (it is often cool and breezy on the beach and the weather can change quickly)

Water

Signed waiver and volunteer agreement (http://www.nyhorseshoecrab.org/)
Please note that anyone under 18 years old must be accompanied by a parent or guardian.
This event was generously sponsored by Con Edison.