Description

This event is organized by the Delegation of the European Union to the United States and supported by the Government of Flanders, Belgium.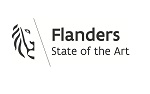 Horizon 2020, the European Union's research and innovation funding program, is the world's largest multinational R&I program. It is open to researchers from public and private organizations from across the world. This event will present Horizon 2020 and the opportunities it provides for US researchers. It will include information on international collaboration possibilities and highlight grants available for individual researchers through the Marie Sklodowska Curie Actions and the European Research Council. See below for speaker's bios.
Program:
06:00 PM - Welcome and registration
06:20 PM - Presentations, Q&A
08:00 PM - Networking reception
Speakers:

Mary Kavanagh

Minister-Counselor for Research and Innovation at the European Union's Delegation to the United States of America in Washington DC.
Her role involves raising awareness of opportunities for EU-US cooperation and exchange in research and innovation and facilitating that cooperation at both government agency and stakeholder levels. She also endeavors to keep her Headquarters abreast of research and innovation policy developments in the USA.
Prior to her current posting in the U.S., she worked in the International Cooperation Directorate of the Directorate-General for Research and Innovation at the European Union headquarters in Brussels. She was the Deputy Head and Senior Expert in the Unit which deals with cooperation with North America, Latin America and the Caribbean.
Mary has a PhD in Plant Science from University College Cork, Ireland and carried out post-doctoral research in France and Switzerland before swapping the laboratory for science policy.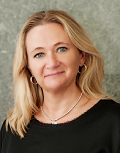 Agata Stasiak
Head of Communication Sector, European Union's Research Executive Agency
Agata Stasiak graduated from Warsaw School of Economics and holds MAs in EU public administration as well in Marketing and Management. Before joining European Commission in 2003, she worked for the Polish Academy of Sciences, Institute of Biochemistry and Biophysics. From 2011 until 2016 she worked in the Communication Unit of DG Research and Innovation. Later on she joined the Research Executive Agency, as the Head of Communication Sector.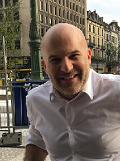 David Wizel
Head of Sector MSCA Individual fellowships, European Union's Research Executive Agency
David has a background in political sciences and marketing and has dedicated his career to the European Commission since 2002. The main focus of his work has been in the area of research and innovation first dealing with the needs in the evaluation processes. In 2006, he joined the Marie Sklodowska-Curie Actions (MSCA) as Project Officer. His portfolio included projects from, European Researchers' Night, Career Integration Grants, and COFUND. Since the establishment of the Research Executive Agency (REA) in 2009 David has continued to contribute to the MSCA primarily in project management coordination. He took up post as Head of Sector for the Individual Fellowships in 2016 with responsibilities spanning the entire lifecycle of projects and interactions with external stakeholders.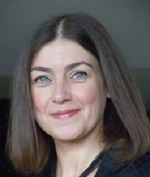 Béatrice Thiry
Communication Officer at the European Research Council Executive Agency since 2008.
Her responsibilities cover mainly the management of the ERC National Contact Points network and the organisation of events and conferences. From 2002 to 2008, Béatrice was Events and Administration Executive at the European Voice weekly newspaper, the predecessor of Politico Europe, then owned by The Economist Newspaper Ltd. Prior to that, she organised art exhibitions for a non-profit organisation that she co-founded. From 1996-1999, she worked as Funds Representative at JP Morgan Investment Bank, both in Brussels and London, dealing primarily with corporate clients. Beatrice holds a bachelor in marketing and is enrolled in a MA in Protocol and Soft Diplomacy Skills.