Description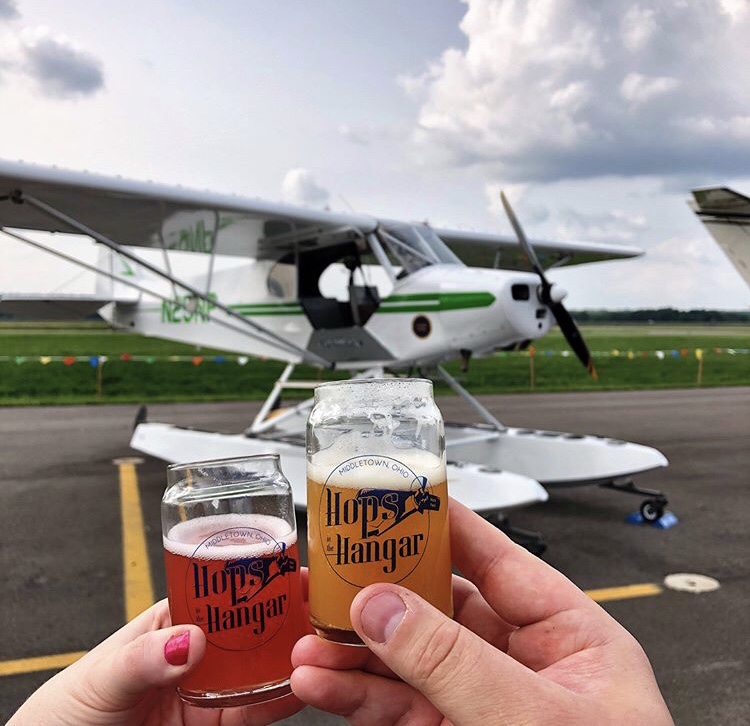 Hops in the Hangar is a unique, craft beer tasting event that will surely take flight.
Gathering a blend of craft beer fans and aviation enthusiasts in an airplane hangar, Hops in the Hangar is the EPIC craft beer event in the tri-state area.
Beer has never looked so cool as being served in a huge, operating airport hangar - talk about unique ambiance! Hops in the Hangar will feature a wide selection of beer from breweries big and small and showcases a variety of aircraft. The professional skydivers jumping overhead will create an experience few will forget. The evening will be packed with beers, planes, food trucks, music and more.
Join us in tasting some amazing, unique craft beers - you choose 15 to sample from 30 breweries with over 80 beers to choose from. All attendees must be 21 years of age and over. There will be be Food Trucks on site offering a variety of tasty treats for purchase. Mingle around Historic Warbirds and other vintage and modern Aircraft that will be on site for tours and awesome photo ops. Be prepared to see an Aerobatic Flight Team, Wingsuits flyers, Skydivers jumping overhead and more (weather permitting) and, if Mother Nature cooperates, one of the most incredible sunsets you'll see. Beers, bites, music and fun - all in a unique, wide-open setting of a an airplane hangar. The unique location allows for outdoor enjoyment with the hangar doors being wide open and also provide cover for shade and weather. This event is rain or shine....but has a 100% chance of beer and fun.
VIP Tickets allow you to enter the event an hour early to get first dibs on the beer choices, including select "VIP only" offerings. You'll also have access to our designated VIP lounge area, enjoy 4 extra drink tickets, and receive a souvenir tasting glass.
Designated Flyer tickets do not include beer tasting but you will receive 2 non-alcoholic drink tokens, access to all for sale beverages and food, special additional perks available only for our DF friends, and all the fun! Please note that DF ticket holders must also be 21 years of age or over.

NOW IS THE TIME TO JUMP ON BOARD!
2019 Ticket Purchase Schedule (buy EARLY to SAVE!)
Til 7/10/19 "EARLY BIRD" Tickets: VIP $55.00 General $35.00 DF $20.00
7/11/19 to 8/10/19 Tickets: VIP $65.00 General $45.00 DF $20.00
Gate (if available) : VIP $75.00 General $55.00 DF $25.00

Looking forward to seeing you at Hops 2019!
Cheers!
Hops in the Hangar Team