Holiday Helper 2017 - 19 Days of Free Christmas Projects & Tutorials
Event Information
Location
Holiday Helper takes place via email. 19 holiday crafting project pdf tutorials will be emailed to you
Description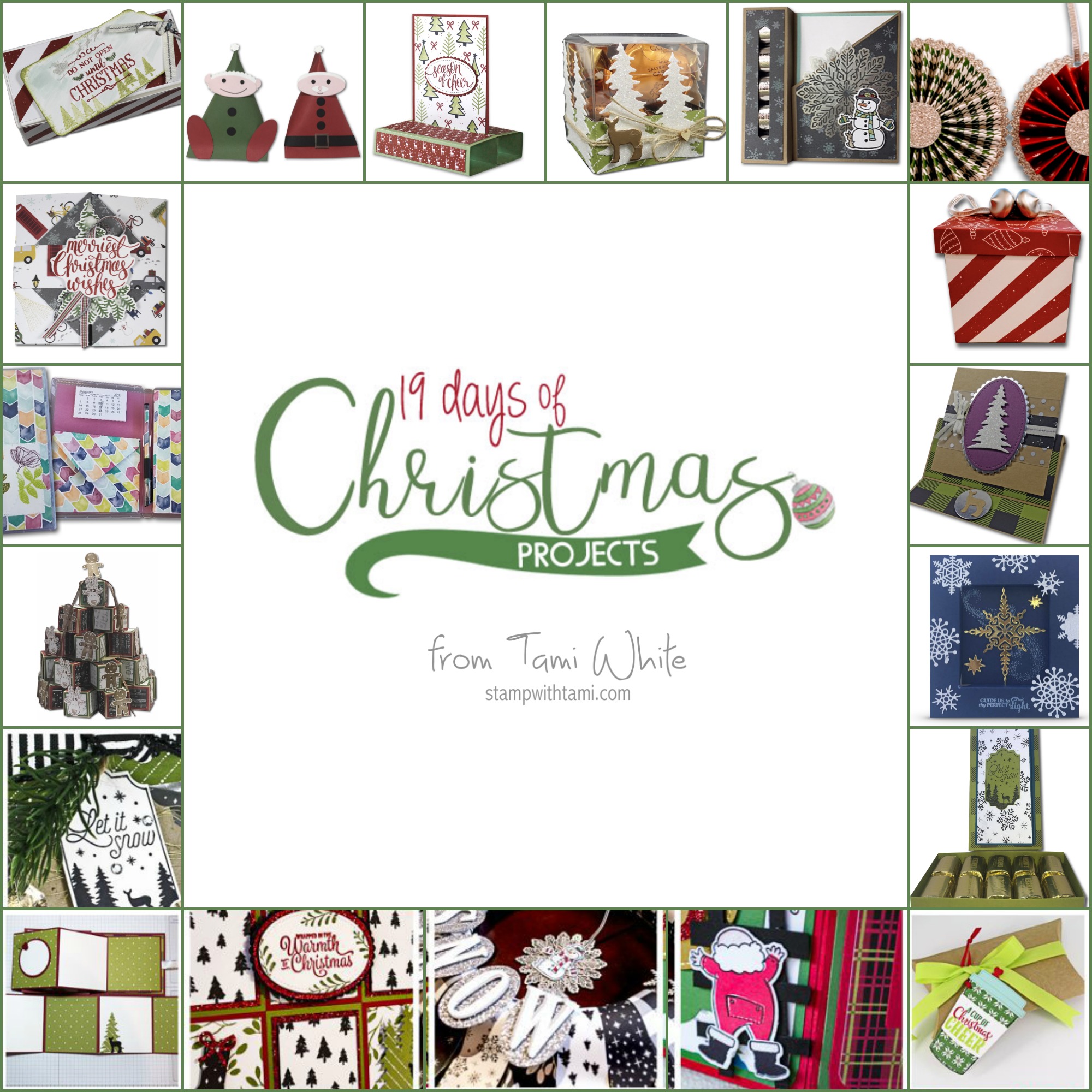 **Special Edition Newsletter**
Tami's Holiday Helper 2017
19 days of Christmas Project Tutorials – Free

Each year I share a free program called Holiday Helper, which is normally 12 days of Christmas Projects and full tutorials. This year I have bonus tutorials for you for a total of 19 FREE HOLIDAY TUTORIALS

Part 1: 13 Days of Christmas tutorials from my Stamp It Group
Part 2: 6 Days of Christmas bonus tutorials
Total: 19 Holiday Project tutorials absolutely free!
This amazing online event begins November 5, 2016 and runs for 19 days
Lots of love and time goes into preparing for this event every year, and I offer it completely free as a thank you.
WHAT IS HOLIDAY HELPER?
Wouldn't it be nice to have creative ideas delivered to your inbox? The holidays are just around the corner, and I have a wonderful opportunity for you! I am going to be sending out my free 20 Days of Christmas Project Tutorials that will not only put you in the holiday mood, but help you enjoy a handcrafted holiday season. See a "sneak peek" below.
Each day, for 12 19 days, you will receive an email with:
Project tutorial.pdfwith full color photographs for each daily project. Each tutorial is at least 6 pages with full detail including:

Project of the Day full color photo
Step-by-step tutorial with photographs that shows you exactly how to do the project
Complete Supply List
My Holiday Helper 2017 is absolutely FREE! My holiday gift to you, however you must sign up for this special mails.
The fun begins November 5, and runs for 19 days, it will include both Part 1 and Part 2 of this series. If you join after Nov 5, your Holiday Helper will begin within a day of when you join.
Location
Holiday Helper takes place via email. 19 holiday crafting project pdf tutorials will be emailed to you