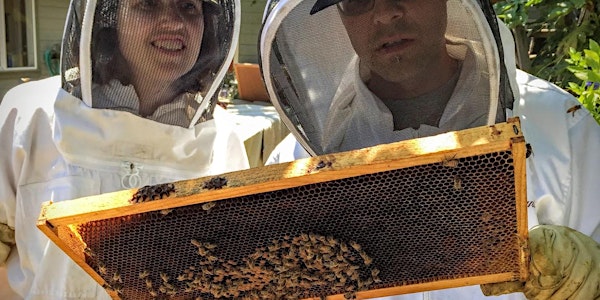 Hive Inspection Class (Beekeeping)
Learn how to do a thorough inspection of your beehive in this 2-part class!
Refund Policy
Refunds up to 7 days before event
Eventbrite's fee is nonrefundable.
About this event
NOTE: this class will be in two parts:
Part 1: Saturday, June 19th, 9-11am
Part 2: Saturday, June 26th, 9:30-11am
Learn how to do a thorough inspection of your beehive and keep the bees calm!
Part 1 will cover:
What NOT to do to make the bees defensive (& sting)
What TO DO to keep the bees calm and mellow
How to ID what's in the hive: eggs, larvae, pollen, capped worker/drone brood, and uncapped/capped honey.
Lighting your smoker so it stays lit
All the tools and how to use them correctly
What to do if you get stung
Part 2 will cover:
Your goals when inspecting (what you are doing/assessing)
Taking notes on your inspections
Questions you have. The class is designed in two parts, so you'll have a chance to inspect in between and be able to ask questions about what your experience. 
Video of inspecting will be shown in class, plus you will get links to additional inspecting video.
You will get both video and audio recordings after the class, so you can rewatch in months to come.
If you are a new beekeeper, we recommend you take this class along with the Intro to Backyard Beekeeping and the Year Round Varroa Mite Mgmt classes.
Instructor: Jennifer Radtke has been keeping bees in her backyard for 16 years, and has developed the beekeeping education program at the Oasis.  She is former vice-president of the Alameda Co Beekeeping Association. She pays close attention to her bees and is constantly learning. When she gets stung or riles up her bees, she adds it to knowledge base of things not to do in the future.