HIV Is Not A Crime II Presentation and Reception
Description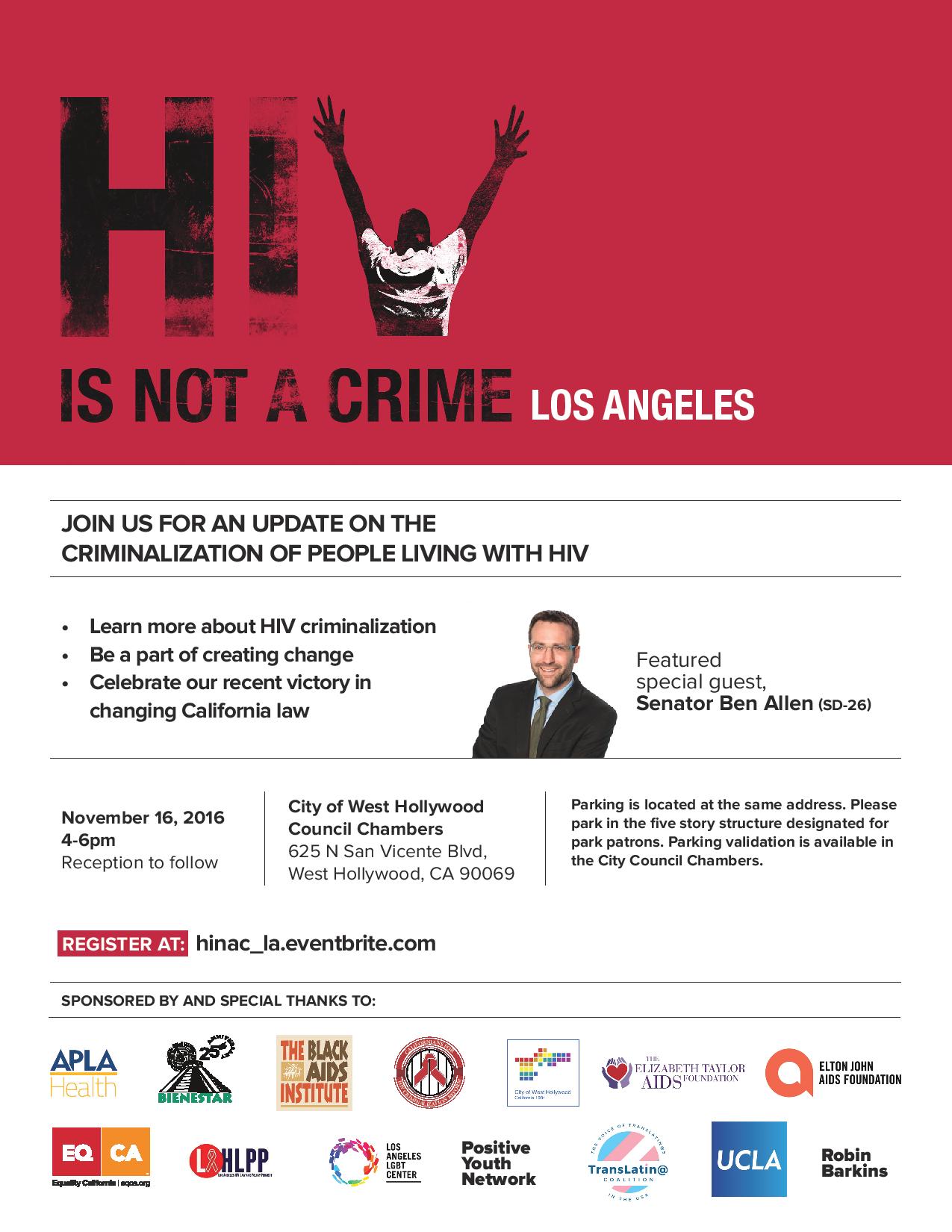 Californians for HIV Criminalization Reform in partnership with the City of West Hollywood will host HIV Is Not A Crime - Los Angeles on Wednesday, November 16th from 4-7pm. The event will be held at the City of West Hollywood Council Chambers focusing on raising awareness about the decriminalization of HIV, hear from people impacted by these laws, and continue to build support around progressive HIV-related policy and programs.
The event will feature keynote speaker Senator Ben Allen who authored the HIV Organ and Tissue Donation bill (SB 1408), which successfully passed the legislature and represents a first critical step in ending HIV criminalization in California.
We look forward to seeing you there!