About this event
Join HITLAB on Thursday, August 26th for the eighth HITLAB Symposium of 2021, taking place from 11:00am to 2:00pm EST. Following the widely popular HIMSS21 Global Health Conference & Exhibition, HITLAB presents an orchestra of digital health experts presenting in rapid succession, sharing the most recent developments in the advancement of digital health solutions.
In addition to panel discussions and keynotes from leading digital health experts, attendees can expect major announcements from digital health founders and venture funds which will affect the development of digital health solutions for years to come.
This three-hour digital health conference and expo will arm you with the insights necessary to prepare your healthcare and life science organization for 2021 and beyond.
Join Columbia Business School, Merck Global Health Innovation Fund, Goodwin, Curio, Eperture, RememberStuff, Medocity, HealthX, LiveCare, Medidata, NY Presbyterian, AstraZeneca, Ellipsis Health, AARP Innovation Labs and hundreds others for this massive digital health symposium.
RSVP Here.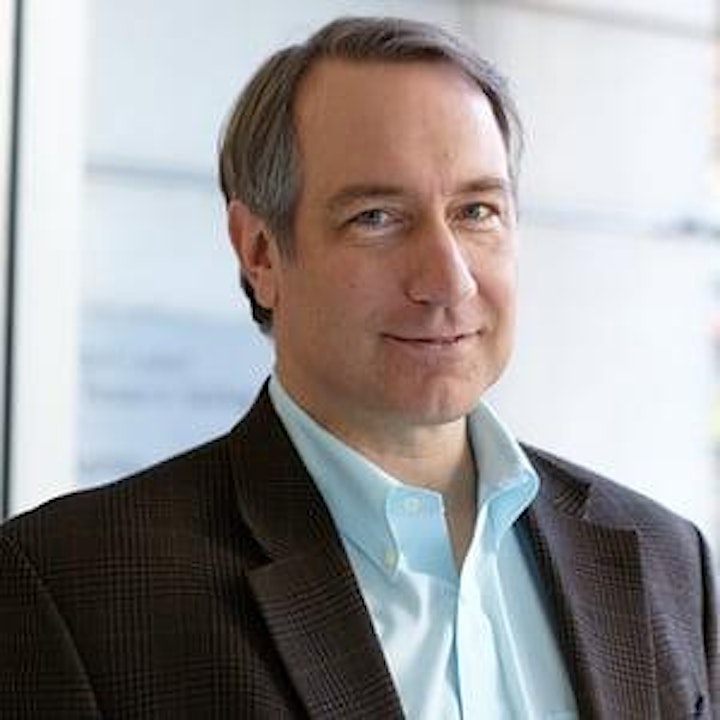 Stan Kachnowski, MPH PHD
Chair
HITLAB
Professor Stan Kachnowski, PhD MPA CSEP, an Oxford trained researcher, has taught over 5,000 students from Columbia University, IIT-Delhi, and Quinnipiac College. His teaching and research over the past 25 years includes educating graduate level and executive students on 4 continents and conducting extensive studies on the efficacy and diffusion of digital health, including electronic data capture, ePRO, wearables, and predictive algorithms.
Professor Kachnowski has authored over 200 peer-reviewed papers and presentations for national and international journals and societies in digital health development, management, and diffusion. He was selected as a Fellow to CHIME in 1998. In 2003 he received a letter of commendation for teaching excellence from the Dean of the School of Public Health at Columbia University. Professor Kachnowski was named a Fellow to England's Royal Society of Medicine for his research demonstrating the outcomes effectiveness of using the Palm Pilot in managing haemophilia patients in 2005. Professor Kachnowski has received grant funding from a wide ranging groups of sponsors, including over a dozen nations, AARP, WHO, USAID, Gates and Dell Foundations, and most of the top 20 global life science companies. Over the past 25 years he has also served as interim CTO for life science organizations, including Eyetech and Oncology.com. He currently serves on the Board of Directors for Oursmedicina, The Hudson Center for Health Equity, and Aptus Health.
Professor Kachnowski holds Bachelors and Master's Degrees from the University of Vermont, and a Doctorate from the University of Oxford.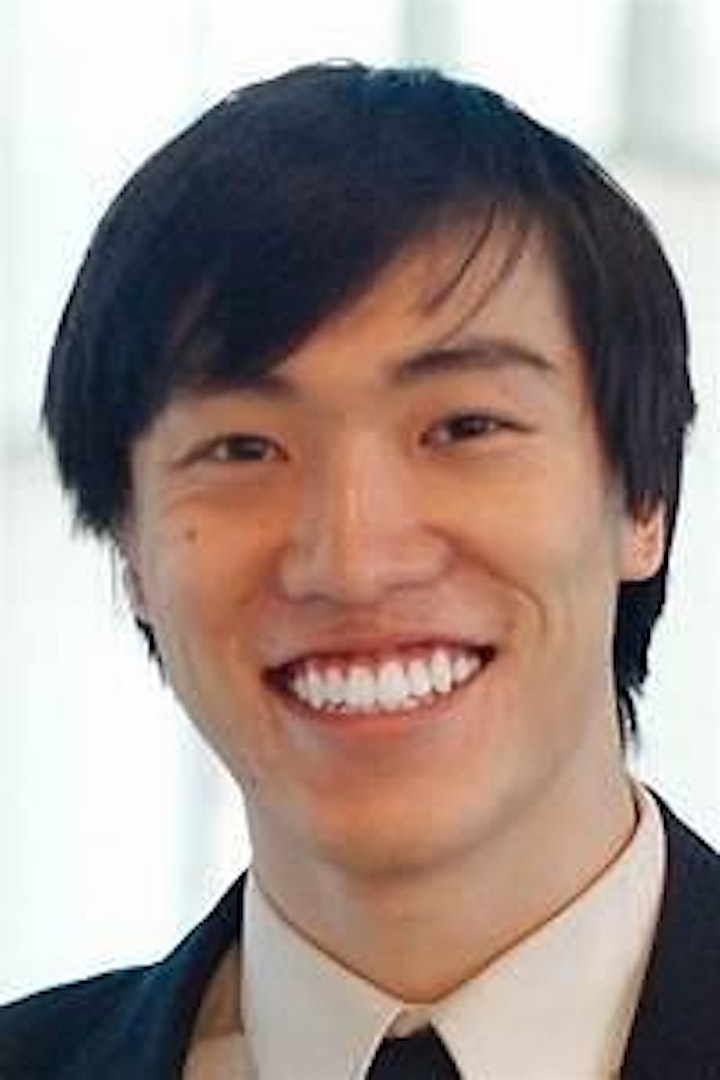 Victor Wang
CEO
Care. coach
Victor is CEO of care.coach and led/leads several large awards from Congress (via Department of Defense) and NIH (SBIR Fast-Track):
* W81XWH-18-1-0634: "Digital Avatars for Psychosocial and Integrative Health Support of Veterans with Spinal Cord Injury and Disorders"
* R44NR017842: "A Protocol-Driven, Digital Conversational Agent at the Hospital Bedside to Support Nurse Teams and to Mitigate Delirium and Falls Risk"
* R44CA236253: "A Bedside Relational Agent to Improve Hematopoietic Cell Transplantation Outcomes in Cancer Patients"
* R44AG062014: "A Specialized Automatic Speech Recognition and Conversational Platform to Enable Socially Assistive Robots for Persons with Mild-to-Moderate Alzheimer's Disease and Related Dementia"
Victor got started tinkering with tech at age six, programming role-playing games for MS-DOS. He worked in telemarketing, environmental research, aerospace manufacturing, particle physics, oil sands, medical robotics, and the military, graduating as Wesbrook Scholar from UBC. In completing his Master's degree at MIT, he worked on NASA-sponsored human-machine interaction research and a clinical study at Brigham & Women's Hospital. His aging grandmother inspired him to start care.coach, a company that supports patients and care teams through a unique fusion of human & software intelligence. The company has been named one of the Top 5 IT Innovations of 2019 by the HealthLeaders IT Spending Guide, Best Healthcare Startups to Watch in 2020 by Healthcare Weekly, Top 10 Aging in Place Innovations by GuideWell in 2020, Health IT winner of MedCity INVEST 2021, and AARP-HITLab Social Connections Challenge Champion 2021 ("AARP Innovation Award").
SELECTED SPEAKING ENGAGEMENTS
* HIMSS NorCal: "Money, Motivation, and Mayhem: Has the Investment in Innovation Changed Healthcare?"
* American Delirium Society: "Development of Digital Avatars"
* American Telemedicine Association: "Addressing the Supply and Demand Mismatch"
* d.health Summit: "Tech Innovations to Address Social Isolation & Loneliness"
* National Falls Prevention Conference: "Tech for Falls Prevention"
* National PACE Association: "Care Site Alternatives: Telehealth and Technology for PACE Care"
* Stanford MedicineX: "Avatar-Based Acute and Post-Discharge Care: Results from Pilot Health Tech NYC and Sanford Chamberlain Medical Center"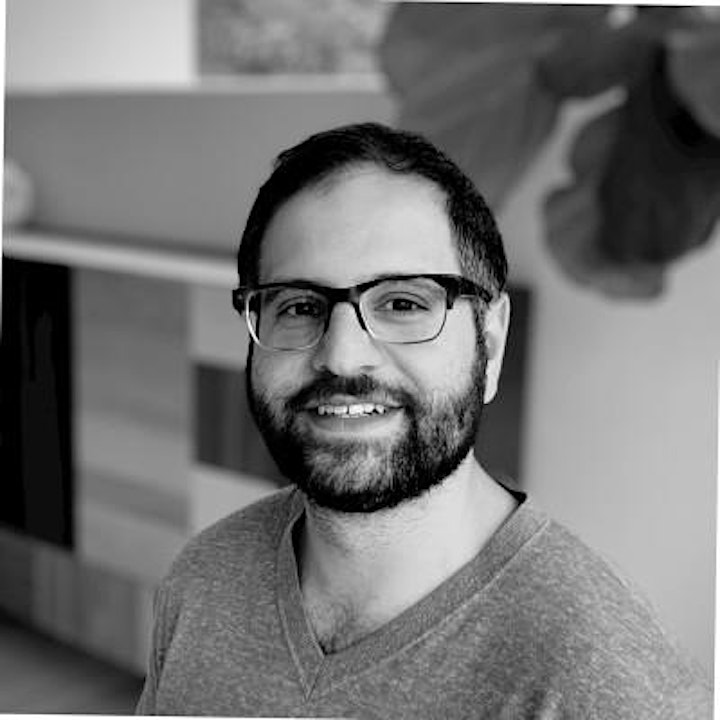 Siavash Sarlati
Medical Director, Digital Technologies,
Anthem
Siavash Sarlati is the medical director in digital technologies, digital care delivery, at Anthem. He is a practicing emergency physician and brings expertise in health disparities and evidence-based medicine to Anthem's digital health initiatives. Siavash has spent his first year at Anthem primarily focused on developing and launching the Asthma Digital Study to investigate, in partnership with Apple Inc. and the University of California-Irvine, the impact of a consumer-grade sensor platform on the success of adult asthma self-management. This is a first-of-its-kind digital study sponsored by Anthem to incorporate members from Medicaid cohorts on a national scale. Prior to joining Anthem, Siavash was a full-time clinician in safety-net settings and studied how tech-enabled solutions can help address psychosocial risk factors of youth violence.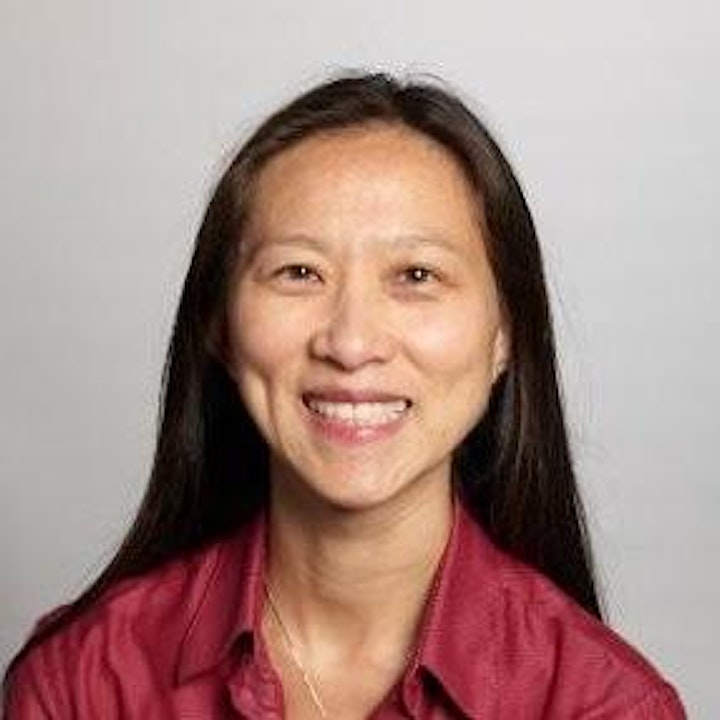 Jenny Lin
Professor, Division of General Internal Medicine
Icahn School of Medicine at Mount Sinai
Dr. Lin graduated from Harvard Medical School and completed her residency in Internal Medicine (primary care track) at Beth Israel Deaconess Medical Center in Boston, MA. She is a board-certified internist who practices general internal medicine. Her clinical interests include preventive medicine, diabetes and hypertension management, women's health and cancer survivorship. Her research interests are in cancer survivorship and comorbid disease management and medication adherence. She is the recipient of a National Cancer Institute Career Development Grant to evaluate the impact of a new diagnosis of early-stage cancer on diabetes control and self-management behaviors. She is the fellowship director for the general medicine research fellowship and also continues to actively participate in the medical education of students and residents at Mount Sinai.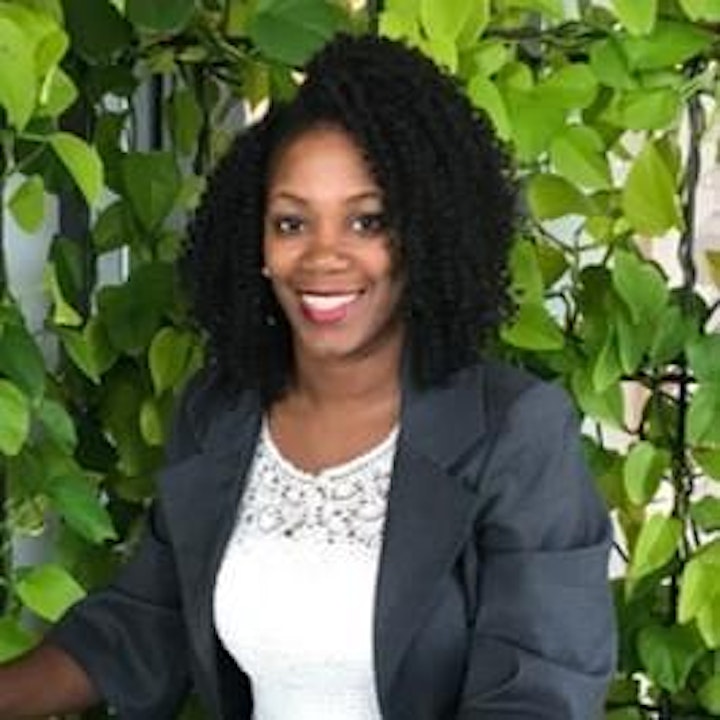 Sheila D Collins
Senior Advisor, Startup Programming
AARP Innovation Labs
At AARP Innovation Labs, Sheila leads innovation programming to discover and engage the top health tech and fintech startups across the country who are committed to helping people age well. She curates, produces, and invests in thought leadership and conferences that are shaping the future of health, finance, and personal fulfillment.
Sheila is a multidimensional leader with a strong track record of results and business impact across multiple brands in the Fortune 500 and nonprofit world. She is passionate about leveraging consumer insights to bring new ideas to life, solving complex problems, and delivering innovative solutions.
Sheila drives brand value through her vast experience in digital marketing, customer experience, eCommerce, product development, P & L management, and people leadership.
Core competencies include: innovation programming, loyalty marketing , user experience, strategic partnerships, project management, people leadership
specialties: SPEAKING ENGAGEMENTS , Mobile Insiders Summit, Panelist, Key Largo, FL, The Tablet Revolution, Panelist, New York, NY, Brand Innovators E-Commerce, Panelist, New York, NY, Social Mobile Payment, Host, Orlando, FL, Mobile Marketing Strategies Summit, Case Study, San Francisco, CA, Digital Moguls, Webinar, Virtual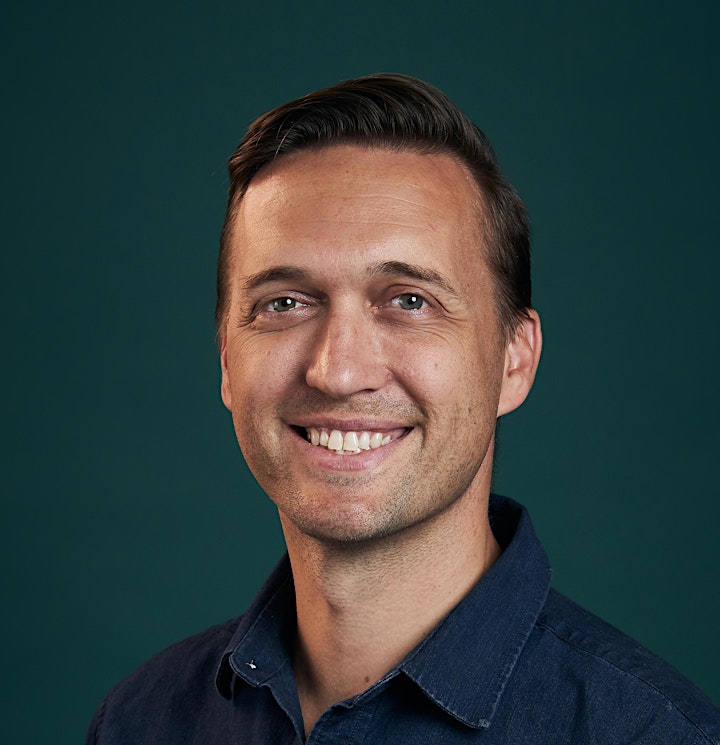 Logan Plaster
Media Director
Startup Health
Logan Plaster is a journalist and creative director with 15 years of experience working in health tech, entrepreneurship and global health. He's been the managing editor of a medical journal, hosted podcasts and YouTube channels and built print magazines from the ground up. His editorial work, which has appeared in Quartz, The Atlantic's CityLab and Runner's World, has been recognized by the New York Times with a Sidney Award for long-form journalism and by The Atlantic in their Best of Journalism annual round-up. As the Editor in Chief and Media Director at StartUp Health, Logan has interviewed hundreds of health tech founders across every media channel, and is on a mission to share their inspiring stories with the world.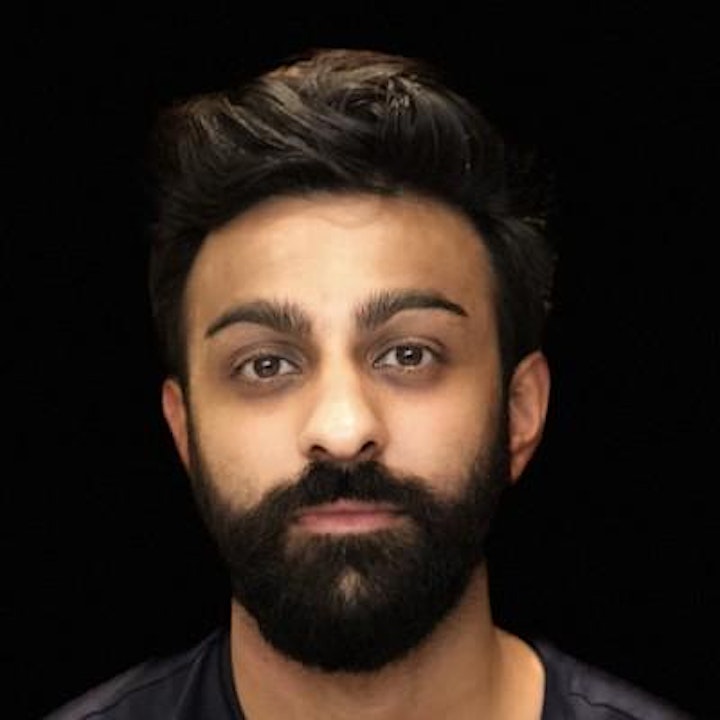 Dr. Sachin S Shah
Global Medical Partner Digital Health and Devices
GlaxoSmithKline
Dr Sachin Shah, a clinician by background, is an expert in creating and commercialising digital products.  Having worked for both start-ups and big pharma, Sachin quickly became an expert in the role digital health plays in conducting decentralised and RWE studies, as well as the type of clinical research needed to validate digital health products.  Sachin has been responsible for organisations' first decentralised and RWE studies as well as creating both B2B and B2C digital apps as well as providing the clinical validation for them.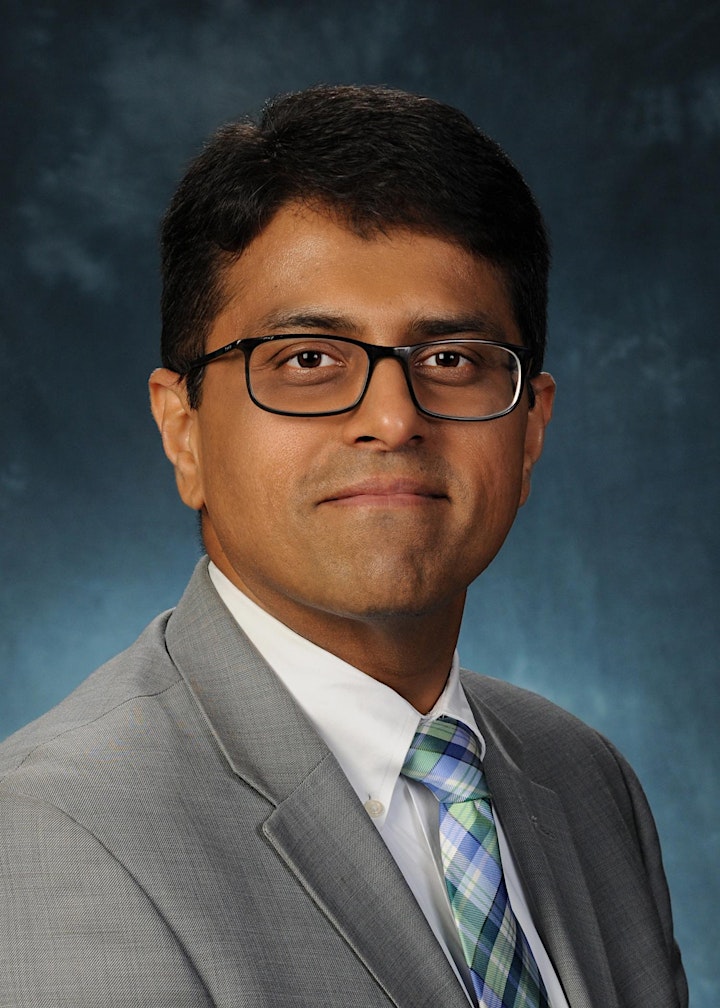 Nassar Nizami
Executive Vice President, Chief Information and Digital Officer
Thomas Jefferson University and Jefferson Health
Nassar Nizami is the Executive Vice President, Chief Information and Digital Officer at Thomas Jefferson University and Jefferson Health, one of nation's fastest growing academic health institutions. He is responsible for Jefferson's information technology strategic plan, digital transformation initiative, cybersecurity and enterprise data analytics strategy.
Prior to joining Jefferson, Nassar was VP, Deputy Information Systems at New York-Presbyterian Hospital.
In this role, he was responsible for all clinical systems and led the technology transformation of system hospitals. Previously, Nassar served at Yale-New Haven Health System in various roles, including the first Chief Information Security Officer for the entire health system.
Nassar is a member of Microsoft's Higher Education Customer Advisory Board, HDI's Strategic Advisory Board, and Osage Venture Partners' Technical Advisory Council. He is an active member of several professional organizations, including CHIME, HIMSS, ACHE, ISACA, and Gartner. Nassar is a sought-after speaker at industry conferences and has presented at events such as HIMSS, HealthImpact, UBTech, Evanta, Gartner, and Becker's Health.
Nassar is passionate about advancing healthcare, research and education through technology. He focuses on service excellence, innovation and customer experience – all of which he believes are essential for Jefferson's success.
Nassar holds an MBA from Columbia University, a Master in Computer Engineering from the University of Bridgeport, and a bachelor's degree in Electrical and Electronics Engineering from Eastern Mediterranean University.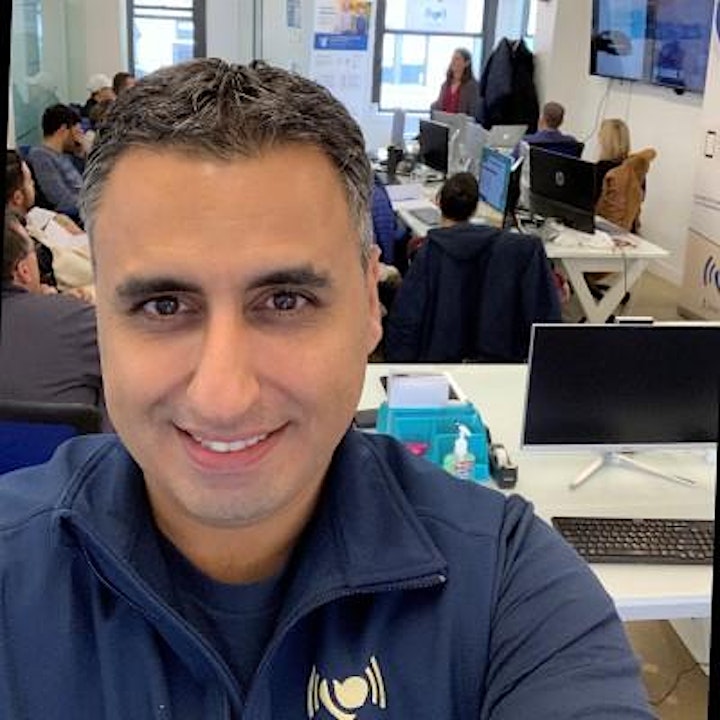 Peri Avitan
CEO
Livecare
Peri Avitan is the founder and CEO of LiveCare has brought the Remote Patient Monitoring Industry into the 21st century by creating the Link+, 4G Smart Home Gateway that integrates all the Medical Devices in the patient's home by using a touch-free Syncing Process. The Link+ helps overcomes the significant RPM deployment challenges, monitor chronic care patients and increasing better patient outcomes.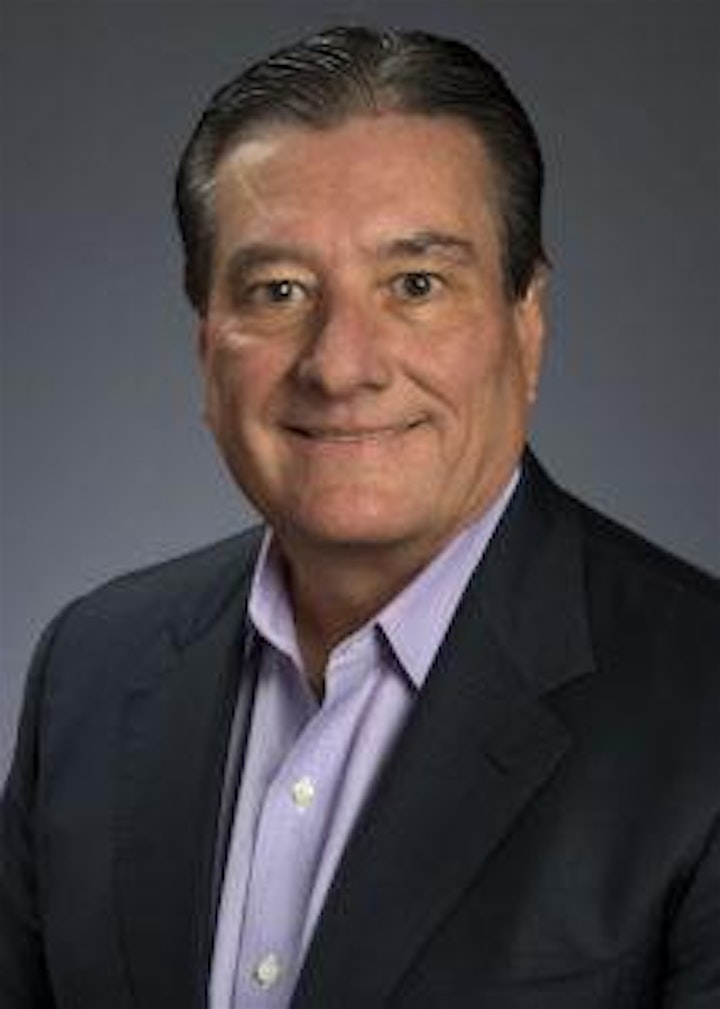 Bill Taranto
Merck Global Health Innovation Fund
Bill Taranto is the Founder and President of the GHI Fund and responsible for all areas of investing. Bill has more than 30 years of health care experience including over 20 years of healthcare investing. In addition to his experience in venture investing, Bill has more than a decade of management operations experience. Today Mr. Taranto is a member of the Merck Innovative Ventures Board, a group that manages the identification and funding of portfolio businesses; and is also Chairman of the GHI Fund LLC Management Board. Prior to joining Merck, Mr. Taranto spent 18 years at Johnson & Johnson in various venture capital, marketing, sales and business development roles. Before J&J, Mr. Taranto spent eight years in investment banking. Mr. Taranto has a Bachelor of Business Administration from St. Bonaventure University.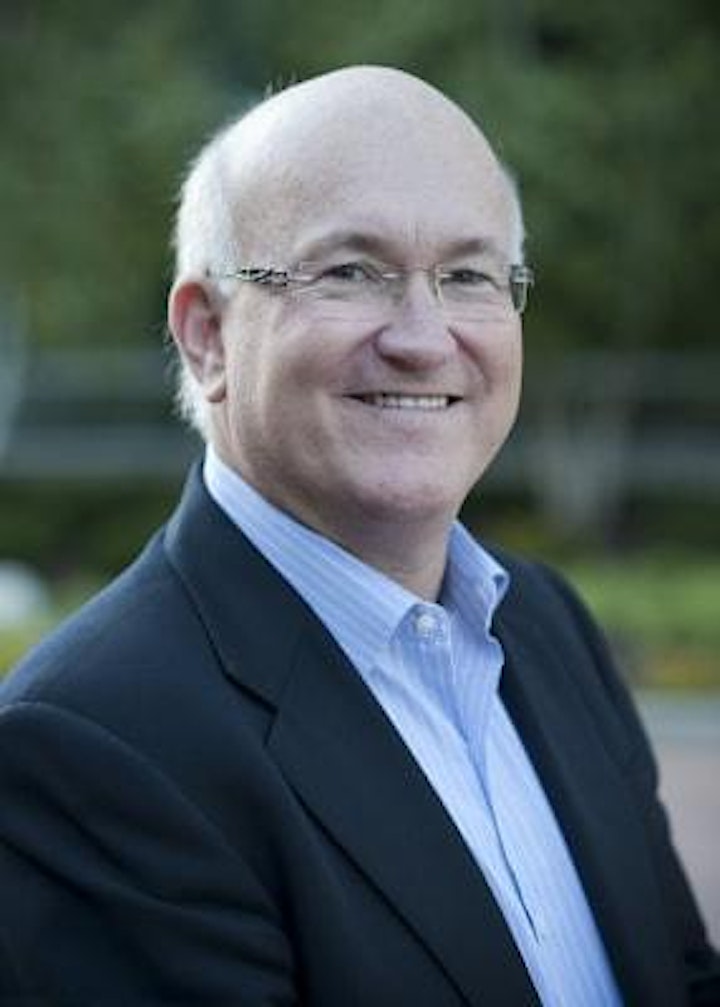 Don Jones
Chair
DIME - Digital Medicine Society
Donald Jones is a globally recognized leader in digital medicine, digital therapies, technology enabled health services and virtual-first healthcare delivery. He is a sought out as a speaker, and advisor and board member. He works across a full spectrum of healthcare, pharmaceutical, medical device, wearable, smart apparel, material science and healthcare companies. He is an Operating Partner with Takeda Digital Ventures. As Chair of the Cardiff Ocean Group, he is an independent director on the boards of VC and PE backed companies with investors including Searchlight Capital, L'Catterton Partners, Flex, and Takeda. His Fortune 1000 Advisory roles have included Flex, TEVA, JSR, Sanofi, Otsuka, Takeda, Astra Zeneca, Genentech, Cepheid and MAS Holdings. Don has advised the Boards and executive suites of many of the largest pharmaceutical companies. He advised the Verily/Sanofi joint venture, Onduo and advises Huami/PAI (Now ZEPP Health), the world's largest wearables company. He is a Senior Advisor with both McKinsey & Company and the GLG Institute. Jones serves as Chief Digital Officer of the Scripps Research Translational Institute (SRTI), collaborating with the renowned Eric Topol, MD. He co-founded Scripps Digital Medicine, the world's first digital health clinical trial center and the non-profit West Health Institute, raising over $130 million. In 2021, Don founded IMPACT, the Virtual First Medical Practice Collaboration, in partnership with DiMe (Digital Medicine Society) and the ATA (American Telemedicine Association).
​Beginning in 2002, Don led Qualcomm Wireless Health Global Strategy and founded its healthcare subsidiary. In 2005 he founded the Wireless Life Sciences Alliance, merging it with HIMSS in 2016. Earlier in his career, Don was COO of MedTrans (re-named AMR), which grew from $4.5 million into the largest emergency services provider in the world (now Global Medical Response), with over 38,000 EMS personnel. He was Founder and Chair of EMME, Mexico's largest consumer membership healthcare provider and largest private practice, with over 450 physicians. As advisor to the Board of AMR, he helped build the largest medical group in the US, under the EmCare brand (now EnVision), with over 25,000 physicians. In 2014, EvoNexus recognized Donald Jones as Digital Health Innovator of the Year. Don conceived the $10 million Qualcomm Tricorder XPRIZE, a global competition for a consumer device which successfully makes medical diagnoses. The XPRIZE was awarded in Hollywood in April 2017.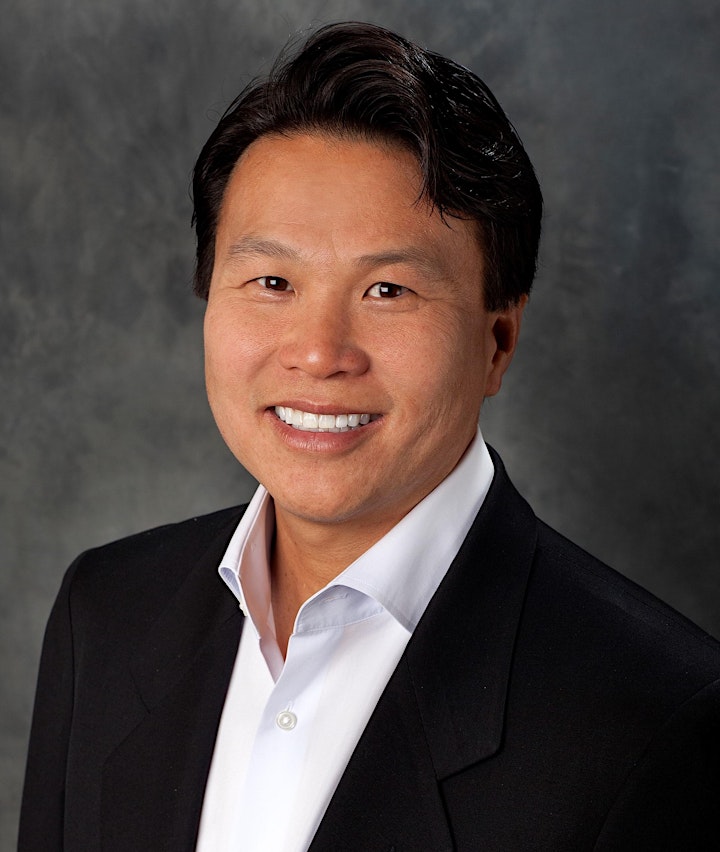 Douglas Lee
Vice President, Business Development & Licensing
Bayer AG Pharmaceuticals
Douglas Lee is Vice President, Business Development & Licensing at Bayer AG Pharmaceuticals (DAX: BAYN), where he leads the global function in digital and data science.
Previously, he was Vice President, Strategy & Corporate Development at Samsung Strategy & Innovation Center, focusing on new business creation in digital health through incubation, investment and M&A, and Vice President, Strategy & Business Development of Global Services at Siemens Healthineers (DAX: SIE). Mr. Lee was Co-Founder and CEO of OrthoMEMS (and its AcuMEMS subsidiary), a medical technology company based on MEMS, and served as CEO of The Dr. Spock Company, a venture-backed consumer digital media company for children's health. Concurrently, Mr. Lee was Managing Director of Premier Medical Partner Fund LP, a healthcare venture capital fund. Before Premier, he was CFO and Vice President of the new ventures and corporate business development group at Guidant Corporation (NYSE: GDT) and at publicly-traded Genelabs Technologies (NASDAQ: GNLB). Earlier in his career, Mr. Lee was an investment banker at Montgomery Securities, Goldman Sachs, and Kemper Securities.
Mr. Lee has served as a board member of several venture-backed companies that successfully exited, including Atrionix (acquired by Johnson & Johnson), Durect Corporation (IPO: DRRX), Endotex Interventional Systems (acquired by Boston Scientific), and Icon Biosciences (acquired by Psivida).
Mr. Lee earned an MBA from the University of Chicago and a BS in business administration from the University of California at Berkeley.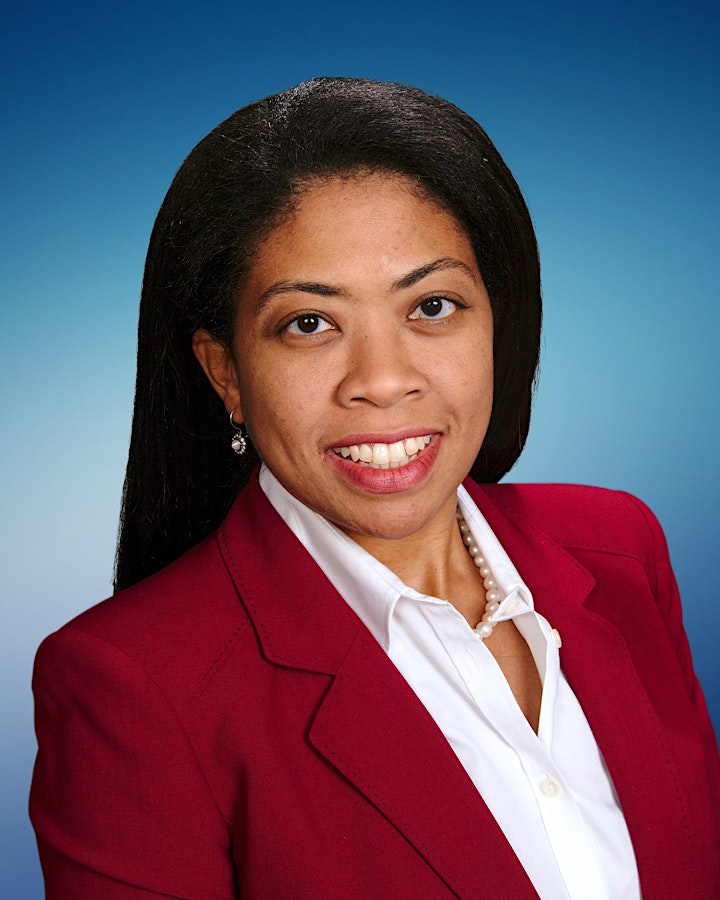 Fran Ayalasomayajula
President
REACH- Thought Leadership
For over 20 years, Fran Ayalasomayajula, executive healthcare strategist and technologist t has been dedicated to serving the interests of populations around the world, in an effort to improve the quality of healthcare, provision access to healthcare, and increase health literacy and patient engagement.
In addition to her role as the Head of Digital Health Strategy, Worldwide for HP, Inc. in which she directs the organization in the development of strategies and innovations designed to advance and deliver improved clinical outcomes and better population health, Fran is over the founder and President of Reach, a 501 (c)(3) global non-profit social impact organization whose mission is to improve the healthcare experience of both providers and patients. In previous roles, Frank worked for major health and Life Science institutions , including WHO, CDC, BMS, and UHG. Fran holds degrees in epidemiology, public health, information technology, and certifications in project and clinical trial management.
She is actively involved in community minded initiatives, such as rare disease patient advocacy, and the application of technology services for the promotion of health and racial equity, accessibility, and aging with independence and social connectedness. In 2015, Fran was contributing writer on the Fact Sheet submitted to the White House Conference on Aging, and in 2017- co-author of the LeadingAge whitepaper on Social Connectedness and Engagement Technology for Long-Term and Post-Acute Care. Presently she is spearheading Save Moms, national campaign to stop the occurrence of Avoidable maternal deaths during and after childbirth
Fran is the author of several publications on technology- enabled population health management, including best practices for the successful adoption of virtual reality in the clinical setting and global connected health innovations in Cardiology, as well as contributing author to the 2020 Academic Press book entitled " Intelligence- Based Medicine: Artificial intelligence and Human Cognition in Clinical Medicine and Healthcare", and the soon to be released 2021 HIMSS handbook of continuing Professional Development for Health Informatics Professionals, 2nd edition. Her research spans a variety of topics including measures for scaling global connected health programs, clinical empathy, technology adoption for aging well, and the deployment of digital technology for the prevention of maternal morbidity. Most recently, she conducted a number of research investigations and publications on health disparities and the use of technology during the COVID-19 pandemic.
Fran is presently a Board Member of the NHA of San Diego: Advisory Council Member of Artificial Intelligence in Medicine (AIMED); and the co-chair of the MATCH coalition. she is also a member of the Board of Directors for the Health Division of the Consumer Technology Association (CTA); an active member of the Center on Aging Services and Technologies, LeadingAge, the American Telemedicine Association, and the HIMSS Global Health Equity Network; and founder of IBHealthy 501(c)(3) which promotes community health and wellness.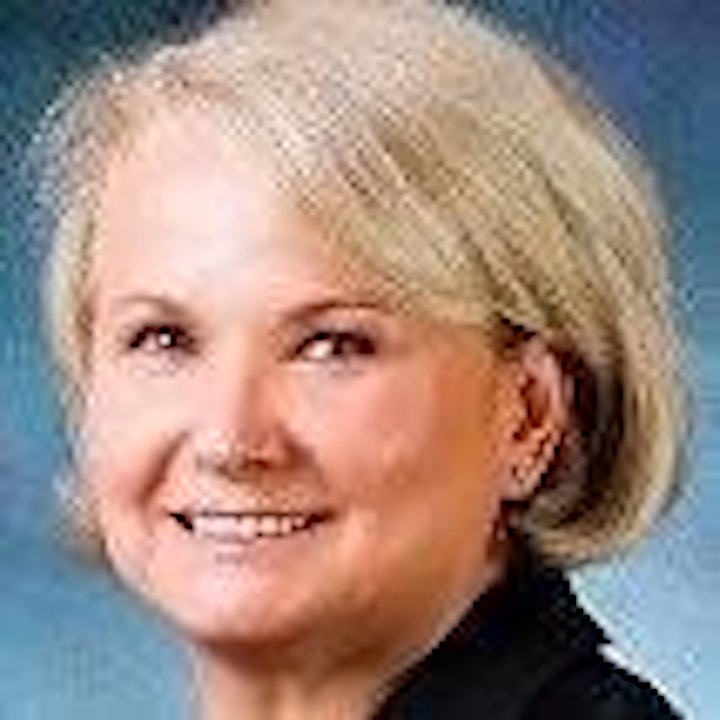 Alexia Priest
Former Boehringer Ingelheim Pharmaceuticals
Experienced Strategic Sourcing Manager with a demonstrated history of working in the pharmaceuticals industry. Skilled in Negotiation, Sales, Retail, Communication, and Team Building. Strong purchasing professional with a BBA focused in Business Administration, Economics from University of Miami - School of Business and a MBA focused in Economics the University of New Haven Graduate School of Business.
VIP Benefits Include:
Exclusive VIP Networking Opportunity
Priority Access to Event Recordings
Transcription of the Proceedings
*Media Disclosure
HITLAB reserves the right to use any photograph/video taken at any event sponsored by HITLAB, without the expressed written permission of those included within the photograph/video. HITLAB may use the photograph/video in publications or other media material produced, used or contracted by HITLAB including but not limited to: brochures, invitations, bookas, newspapers, magazines, television, websites, etc. You are agreeing the media policy upon entering the event; further details are available at the event or at hitlab.org/media-disclosure.
Organizer of HITLAB's Review of HIMSS: The Most Diffusive Technologies and Companies