Thanks to the King of Clubs, the Ohio Wrestling Alliance has a new home! Join us April 23, 2021 & check us out in this exciting new venue!
About this event
LIVE PRO WRESTLING!
The OWA has a new home! The new King of Clubs venue ( 6252 Busch Blvd, Columbus, OH) has teamed up with the OWA to bring a new, exiting home to Pro Wrestling here in Columbus, Ohio!
Ticket Prices will vary, depending on type of tickets purchased. The OWA takes social distancing seriously and as a result:
a) Tickets are available for anyone. However, tickets will be cheaper if they are purchased in groups of 2-6 people;
b) Tickets sales will be limited per Ohio's COVID-19 Guidelines.
Talent scheduled to appear on the show includes: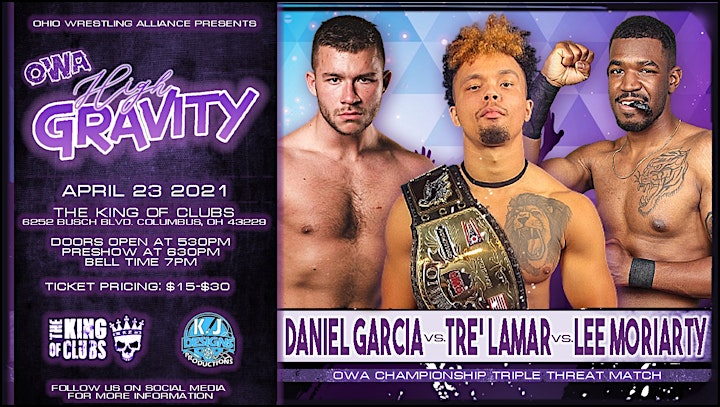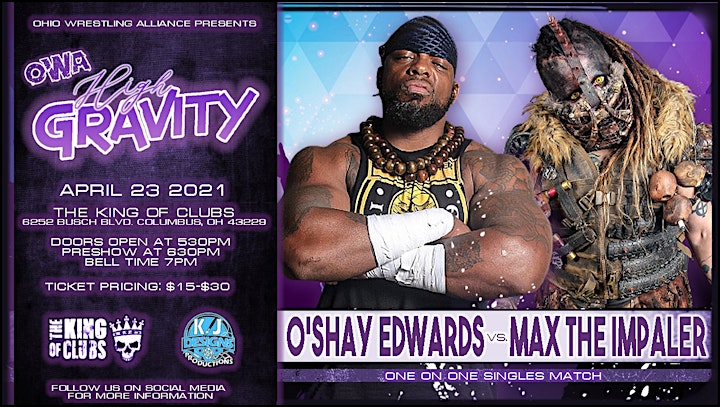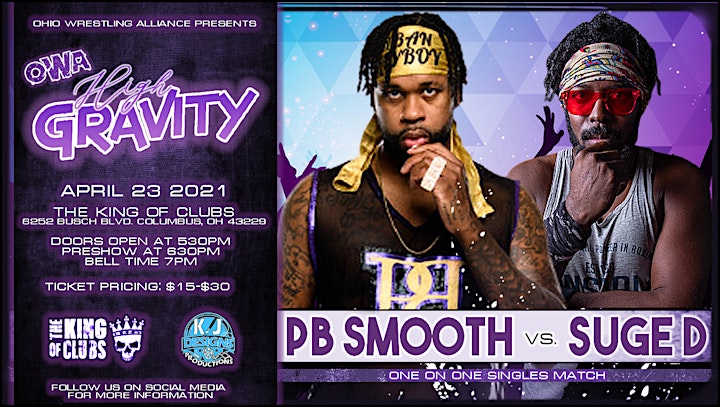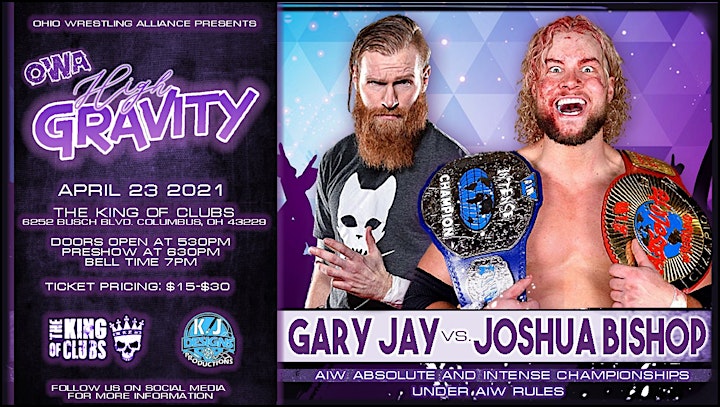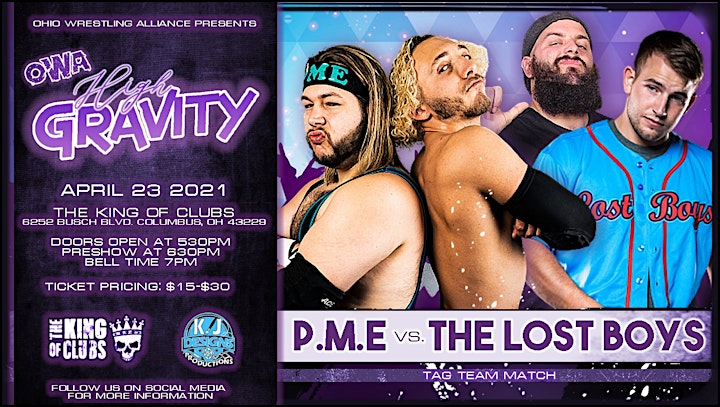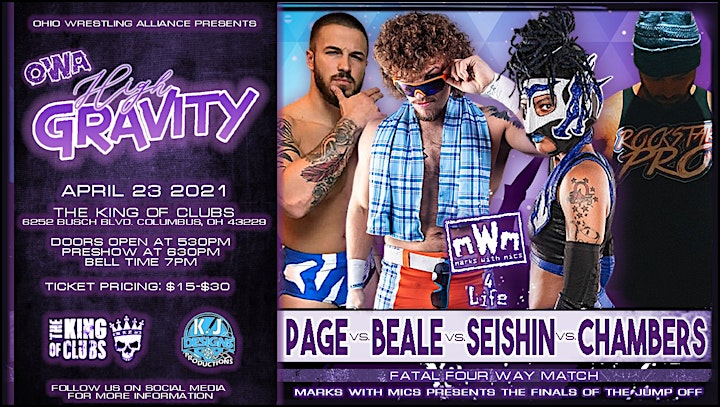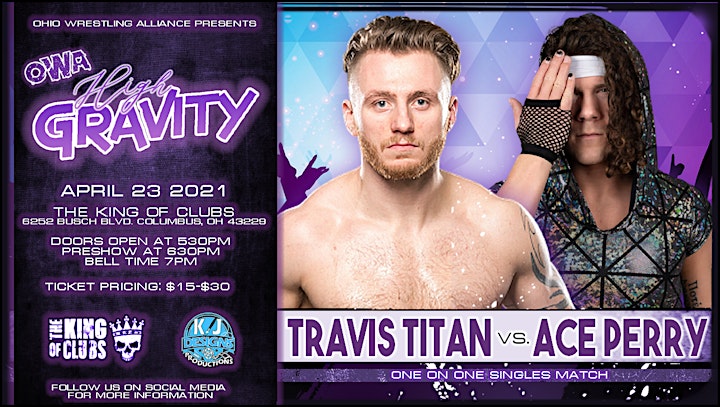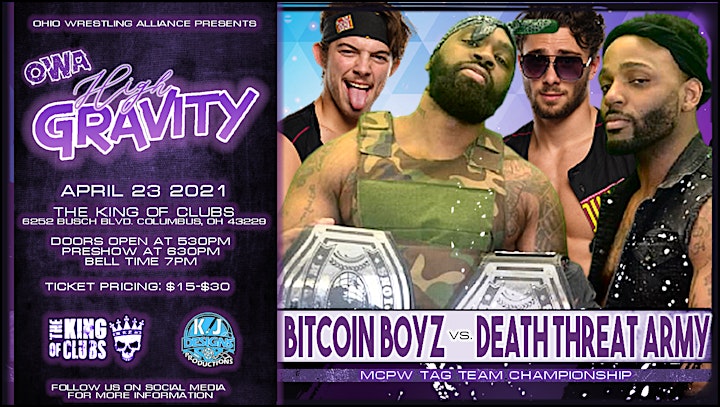 Organizer of High Gravity