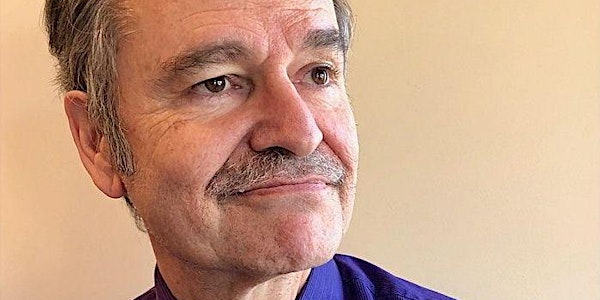 "Helping Therapists Think Clinically" with Jon Frederickson, MSW
Jon Frederickson presents an analysis of a videotaped supervision session which highlights how to effectively teach clinical thinking.
By ISTDP San Diego - Tami Chelew & Matt Jarvinen
Date and time
Tuesday, March 7 · 7am - 2:30pm PST
Refund Policy
Refunds up to 30 days before event
Eventbrite's fee is nonrefundable.
About this event
Good clinical thinking leads to effective interventions that help patients. What does clinical thinking look like? How do we do it? How can we help ourselves, therapists, or colleagues do better clinical thinking?
This is an important question. According to research, 93% of supervision is inadequate and 35% of therapists currently receive harmful supervision. In fact, 50% of therapists have received harmful supervision. On average, graduate school does not improve therapists' effectiveness. Clearly, teaching and supervision must change if we are to become better therapists!
This presentation will show some of the reasons why teaching and supervision are often unhelpful. And it will show how to improve your clinical thinking and how to help other therapists improve theirs. You will learn the kinds of questions that stimulate clinical thinking, and the sequences of questions you need to ask. You will learn about the different kinds of knowledge and why they require different kinds of teaching and learning.
We will watch and study the video of a supervision session line by line. There you will learn how to assess problems in clinical thinking and address them. Further, you will learn to assess therapists' responses to help your student, supervisee, or colleague take the next step in learning. And you will learn how to assess whether therapists are integrating new information. And finally, you will learn how to address emotional problems in the therapist that interfere with the learning process.
Educational Objectives
After attending this advanced-level program in full, participants will be able to:
1. Identify the learning problem experienced by your student/supervisee.
2. Differentiate telling from teaching in supervision.
3. Apply decision tree questions to teach clinical thinking to supervisees.
4. Articulate feedback-driven metacognitive questions to assess what the student/supervisee is integrating in the discussed materials.
5. Discuss how to work with a problem about learning experienced by your student/supervisee.
6. Describe how recorded observation of supervision can be useful for all clinicians working with patients
References
Ellerton, P. (2015). Metacognition in critical thinking. In Davies, M., & Barnett, R. (Eds.). The Palgrave Handbook of Critical Thinking in Higher Education, pp. 409-426. New York: Palgrave MacMillan.
Ellis, M., Berger, L., Siembor, M. (2013). Inadequate and Harmful Clinical Supervision: Testing a Revised Framework and Assessing Occurrence. The Counseling Psychologist 42(4): 434-472.
Tabak, I., & Reiser, B. (2022). Scaffolding. In: Sawyer, R. (Ed.) (2022). The Cambridge Handbook of The Learning Sciences, Third Edition, pp. 53-71. Cambridge: Cambridge University Press.
Veenman, M., Van Hout-Wolters, B., Afflerbach, P. (2006). Metacognition and learning: Conceptual and methodological considerations. Metacognition and Learning 1(1): 3-14.
Watkins, C., Scaturo (2014). Proposal for a common language, Educationally-informed Psychoanalytic Supervision. Psa. Inquiry 34(6): 619-633.
6 Continuing Credits are available for this event and can be purchased for an additional $40 here: https://www.academeca.com/CEUReg/Order.aspx?selectedId=4956&offerGuid=17b58be3-364b-4162-822f-4818c55c9583Participants must have paid tuition fee, logged in and out each day, attended the entire webinar, and completed an evaluation to receive a certificate. Failure to log in or out will result in forfeiture of credit for the entire course. No exceptions will be made. Partial credit is not available. Certificates are available following course completion at www.ceuregistration.com. There is no conflict of interest or commercial support for this program.
This training is exclusively for licensed mental health and registered health professionals, including Psychiatrists, Psychologists, Social Workers, MFTs, Counselors, as well as Physicians, Nurses, Physical Therapists, etc. If you are not a mental health or health professional, you may not attend due to the protection of patient confidentiality. Students and trainees pursuing licensure or registration as a mental health or health professional under supervision are welcome. The course content level is advanced.
Schedule (in PST, add 3 hours for EST)
7:00 AM What is clinical thinking and how do we do it?
8:15 AM Coffee break
8:30 AM How to teach clinical thinking to a student, supervisor, or colleague
9:45 AM Lunch
10:45 AM Analysis of a videotaped supervision session
12:00 PM Coffee break
12:15 PM Analysis of a videotaped supervision session
1:30 PM Discussion
2:30 PM End
Presenter Bio:
Jon Frederickson, MSW, is on the faculty of the Intensive Short Term Dynamic Psychotherapy (ISTDP) Training Program at the Washington School of Psychiatry. Jon has provided ISTDP training in Sweden, Norway, Denmark, Poland, Italy, Switzerland, India, Iran, Australia, Canada, the U.S., and the Netherlands. He is the author of over fifty published papers or book chapters and four books, Co-Creating Change: Effective Dynamic Therapy Techniques, Psychodynamic Psychotherapy: Learning to Listen from Multiple Perspectives, The Lies We Tell Ourselves, and Co-Creating Safety: healing the fragile patient. His book, Co-Creating Change, won the first prize in psychiatry in 2014 at the British Medical Association Book Awards, and it has been published in Farsi, Polish, and Slovak, and is currently being translated into Hebrew and Spanish. His book The Lies We Tell Ourselves has been published in Polish, Farsi, Norwegian, and Danish, and is currently being translated into German, Chinese, and Bulgarian.
He has DVDs of actual sessions with patients who previously failed in therapy at his websites www.istdpinstitute.com and www.deliberatepracticeinpsychotherapy.com. There you will also find skill-building exercises designed for therapists. He writes posts on ISTDP at www.facebook.com/DynamicPsychotherapy. His skill-building book for therapists, Healing Through Relating, is now available for pre-order.