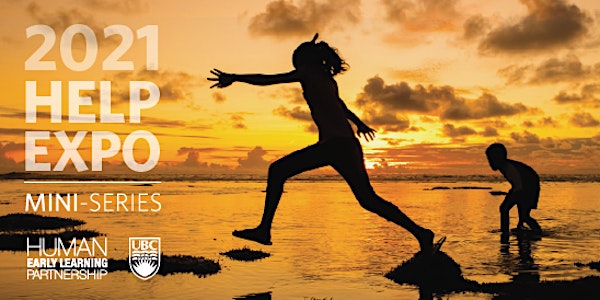 HELP Expo Mini Series: Promoting outdoor play in schools and communities
The HELP Virtual Expo Series continues.
About this event
Promoting outdoor play in schools and communities: Moving from risk and barriers to opportunities and facilitators
May 10, 2021
11:30-1:00pm
Outdoor play promotes children's healthy social and physical development, emotional wellbeing, self-confidence, risk management and provides opportunities for being physically active. However, free outdoor play in childhood has declined across past generations and been widely displaced by structured activities that take place indoors and tend to be sedentary. Concerns about risks involved in outdoor play have led many families to believe that children are safest indoors. Child care settings and schools can play a critical role in (re)-connecting children to the outdoors and to offer opportunities for outdoor play and outdoor learning for all children in society. Please join Megan Zeni, teacher, author, PhD Student, Faculty of Education, UBC, and Room to Play Consultant, Dr. Eva Oberle, Assistant Professor, HELP and SPPH, and Dr. Mariana Brussoni, Associate Professor in the Department of Pediatrics and the School of Population and Public Health at the University of British Columbia, Scientist with the BC Children's Hospital Research Institute and the BC Injury Research & Prevention Unit, as they explore this disparity, sharing the latest research and information, including a new online educational tool to help early childhood educators learn about the importance of outdoor play for children in their centres' and provided strategies for implementation.
This event is virtual and will take place via Zoom.Please complete the registration to receive the Zoom link.