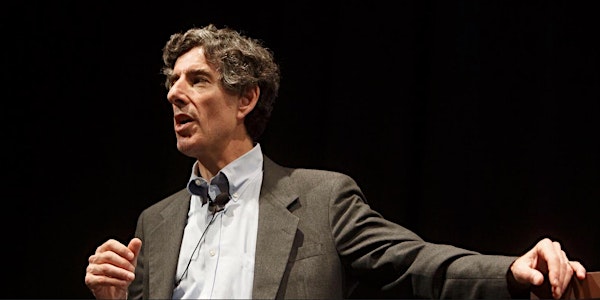 Healthy Minds MasterClass: Founders Edition
Learn the "How" of Human Flourishing Directly from the Developers of the Healthy Minds Framework for Well-Being
Refund Policy
Refunds up to 1 day before event
Eventbrite's fee is nonrefundable.
About this event
When: Wednesdays, 7 - 9 pm CDT, October 13 - November 17, 2021
Join thousands of attendees from around the world to learn first-hand the "how" of well-being from the founders of a new framework for human flourishing, the Healthy Minds Framework for Well-being. In 6 weeks, you'll gain the scientific knowledge and real-life practice tips to gain greater resilience, calm and focus at a time of great upheaval and uncertainty. Manage life's ups and downs with the confidence of someone who has trained their mind.
In late 2020, researchers from the Center for Healthy Minds at the University of Wisconsin-Madison and Healthy Minds Innovations published a paper on a new framework for well-being, The plasticity of well-being: A training-based framework for the cultivation of human flourishing, in the prestigious scientific journal, The Proceedings of the National Academy of Sciences (PNAS). Based on decades of neuroscientific research, the framework identifies four areas that contribute to well-being that are trainable and measurable in the lab: awareness, connection, insight and purpose.
Now, the founders of this ground-breaking framework are offering a once-in-a-lifetime opportunity for the public to gain an understanding of the scientific concepts, tangible benefits and lifetime practice of the four pillars of this framework directly from the founders themselves! Dr. Richard J. Davidson, trailblazing neuroscientist, internationally-sought speaker, close friend and confident of the Dalai Lama, and founder of the Center for Healthy Minds and Healthy Minds Innovations; and Dr. Cortland Dahl, research scientist, creator of the Healthy Minds Program meditation app, co-founder of global network of meditation groups and centers, Tergar Foundation, and Chief Contemplative Officer at Healthy Minds Innovations will spend 6 weeks providing an in-depth exploration of this new framework for flourishing, including how to apply its teachings to your own well-being.
Each week you can expect lectures from the world's foremost experts on Contemplative Neuroscience on the science of well-being; live, guided meditations from a diverse set of international meditation teachers from the Healthy Minds Program app, and access to internationally recognized leaders in the science and practice of human flourishing, including weekly Q&A.
*A note on pricing. We want as many people as possible to gain access to this framework in support of our vision of a kinder, wiser, more compassionate world. Please consider the "pay it forward" price to support attendance for all regardless of income!
How much out of class work will be involved?
About 1 – 1.5 hours per week, including practicing meditation on your own with the Healthy Minds Program App, watching recorded webinars and optional participation in a private group with your cohort.
Who can sign up?
We are thrilled to offer this course to anyone over 18 and has the ability to video conference and download our app, the Healthy Minds Program! You will learn life long habits for well-being and skills to support a healthy mind in the workplace. (Note: if you are a teenager who is not yet 18, email workplace@hminnovations.org to find out if you are eligible.)