Description
Join Hidden K Stables Rescue & Rehab and a/perture theatre as we bring you the only showing of Harry & Snowman scheduled for the Winston-Salem area.
The documentary tells the story of a man and the $80 horse he rescued from going to slaughter, from the New Holland Auction in Pennsylvania. Harry & Snowman went on to become one of the most successful Show Jumping teams in American history.
Hidden K Stables Rescue and Rehab has rescued 2 horses from the New Holland auction. Ace in the Hole, our 1st rescue who himself has gone on to a wonderful competition home and Even Odds who is currently looking for his forever home.
Please come support the work of Hidden K Stables Rescue & Rehab by attending this fundraiser and enjoying your chance to see this wonderful story on the big screen.
For more about the film visit: http://www.harryandsnowman.com/thefilm/
---
Reception at 7pm movie showing begins at 7:30pm.
Organizer of Harry & Snowman Exclusive screening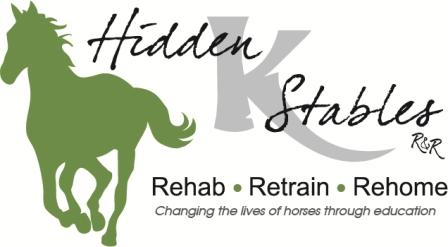 HKS Rescue and Rehab Center is dedicated and committed to providing rescue service to horses that are found to be in need of healthcare, nutrition, and rehabilitation. HKS Rescue and Rehab Center is also committed to educating the public, especially the youth, about the responsibilities of horse management and care. HKSR&R strongly believes that education will prevent negligence and decrease the need for rescue. We want to change the lives and welfare of horses through education and rehabilitation.
For More about Hidden K Stables Rescue & Rebah visit: http://www.hiddenkhorserescue.org/