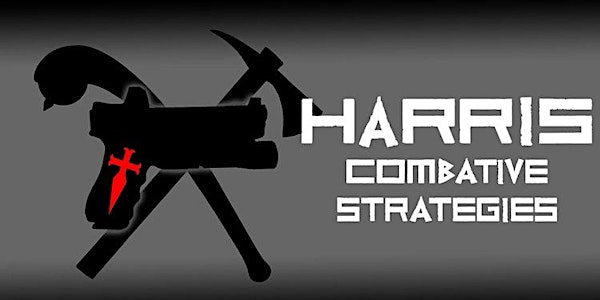 Harris & Hearne - Saving Your Life with a Pistol-What Matters ,What Doesn't
John Hearne's "Who Wins Who Loses and Why" combined with elements from Randy Harris's Primary Skills and Low Light Classes.
When and where
Location
The Ridge Dayton TN 11534 US HWY 27 Dayton, TN 37321
Refund Policy
Contact the organizer to request a refund.
Eventbrite's fee is nonrefundable.
About this event
This is a class combining John Hearne's epic research and lecture on "Who Wins, Who Loses, & Why: Understanding Human Performance When Death Is On The Line." with elements of Randy Harris's "Primary Skills for the Armed Citizen" and "Defensive Concepts for Low Light Environments".
The class structure will be half of John's lecture on Friday night from 5 - 9PM. Saturday will begin at 8:30AM with range work until we break for lunch and then we will continue with the rest of John's lecture until the evening dinner break. After that we will return to the range for the low light portion of the class until 11PM.
John's lecture is a broad survey of the most current research into human performance during interpersonal conflict. It is specifically tailored to the needs of those concerned with self-defense whether armed or unarmed. A strong emphasis is placed on understanding how the human mind works in order to optimize performance and increase one's chance of dominating a violent encounter. Significant time is spent correcting previously offered, outdated information on human performance. Methods of optimizing training are addressed as well. (A binder with course relevant materials will be provided to students.)
The shooting portions of the class will be focusing on the core skills of fighting with a handgun under realistic defensive shooting conditions and stress in both daylight and then in low light. These combat proven skills include solid robust manipulations that work under extreme pressure. This training will help with building realistic mental mapping and help you to learn to overcome the potential for panic and stay focused on the task at hand. Fights are won by applying high quality hits under pressure and that is the focus of this class.
LOCATION : The Ridge 11534 US HWY 27, Dayton, TN 37321 
CLASS TIMES :
Friday FEB 4 (5PM-9PM )
Saturday FEB 5 (8:30 AM - 11PM)
Equipment Needed :
Note Taking materials , Reliable pistol with AT LEAST 3 magazines , 200 rounds of ammo, a handheld flashlight and spare batteries, a holster that fits on the belt, (no pocket, ankle or shoulder holsters) , eye and ear protection. If you have a weapon mounted light feel free to bring it too but it must properly fit in your holster when mounted on the gun. Also if you have a blue gun or airsoft gun that replicates your carry gun and fits your holster feel free to bring it .
John Hearne has been a law enforcement officer since 1992 and teaches a variety of subjects for his agency, such as firearms, tactics, use of force, etc. John has been a firearms instructor with Tom Givens' Rangemaster since 2001. He has traveled the country teaching operator and instructor level courses to private citizens, law enforcement agencies, and military groups. John has been researching and speaking on firearms related topics since 2005 and has spoken at many local and national training conferences. John was the featured author to address current research into human performance for Massad Ayoob's "Armed Self-Defense: What the Experts Want You To Know." John has competed in a variety of venues, from the National Tactical Invitational to the Rangemaster Tactical Conference. John has numerous first place and top ten finishes in these events and was the first person to earn a Turbo Pin from Gabe White's Pistol Shooting Solutions without using an AIWB holster.
Randy Harris is a highly-accomplished civilian firearms trainer with over 20 years experience in the field . He holds instructor certifications from Rangemaster, Suarez International, the National Rifle Association, and the State of Tennessee. He has participated in the National Tactical Invitational and is a multi-time presenter at the Rangemaster Tactical Conference. Randy is an IDPA Master Class shooter in six divisions, placing in the top 20 in the Stock Service Pistol Division at the 2015 IDPA World Championship, and he is one of only four people to hold both the Red Pin from the Rogers Shooting School and a Turbo Pin from Gabe White's Pistol Shooting Solutions class, and is the only person so far to earn the Turbo Pin using a strong side IWB holster.
THERE WILL BE A SPECIAL EARLY BIRD DISCOUNTED RATE OF $400 (+tax and Eventbrite Fee) THROUGH JANUARY 3RD .
AFTER THAT IT WILL BE $450 (+tax and Eventbrite Fee).
PARTICIPANTS CAN ALSO CONTACT RANDY (randy@harriscombative.com)TO PAY BY CHECK OR CASH DIRECTLY.