Please join us for a virtual ribbon cutting, panel discussion, and screening of the documentary, Harold and Lillian: A Hollywood Love Story
About this event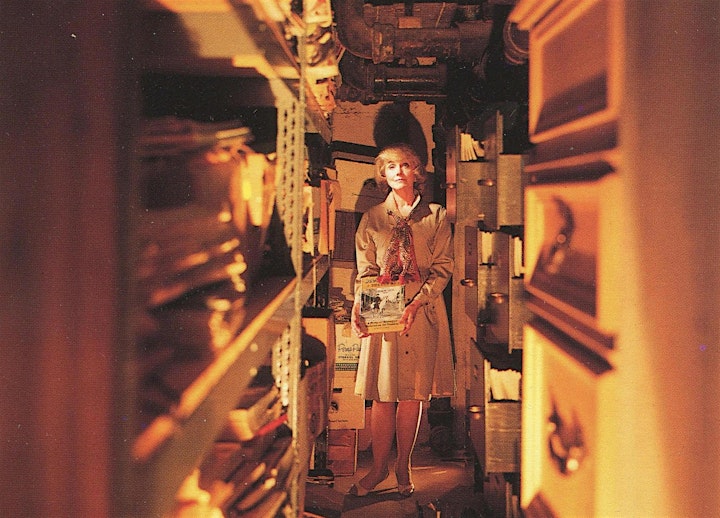 On December 15, Lillian Michelson, the founder of the Michelson Cinema Research Library, the legendary repository of all things Hollywood, has announced that she is donating her library and life's work to the Internet Archive, to be preserved and evetually digitized for online access by the public.
A virtual ribbon cutting, panel discussion and screening of the documentary, Harold and Lillian: A Hollywood Love Story, will be held on Wednesday, January 27 from 4-6:30 PM (Pacific Time). Renowned film researcher, Lillian Michelson, 92, will unveil the first phase of her new digital collection, housed at the Internet Archives' digital platform. https://archive.org.
When packed, Michelson's rich collection of 5,000 books, 30,000 photographs, and more than 1,000,000 clippings, scrapbooks and ephemera fill more than two 18-wheel tractor trailers. For 50 years, Michelson's research informed scores of Hollywood films, including The Right Stuff, Rosemary's Baby, Scarface, Fiddler on the Roof, Full Metal Jacket, The Graduate, and The Birds.
Her story was told in Harold and Lillian: A Hollywood Love Story, a 2015 documentary produced and directed by Daniel Raim. Join us for a special screening of the film that Variety calls:
"A passionate and beguiling movie-love documentary that shines a light on two of the unsung artisan heroes of Hollywood."
Watch the trailer, below.
Organizer of Harold and Lillian: A Hollywood Love Story — a Screening Party
The Internet Archive is a 501(c)(3) non-profit that was founded to build an Internet library. Its purposes include offering permanent access for researchers, historians, scholars, people with disabilities, and the general public to historical collections that exist in digital format.