Harnessing the Power of the Therapeutic Relationship Using Acceptance & Com...
Event Information
Location
The Lifequal Center
1975 NW 167th Place
Beaverton, OR 97006
Description
Harnessing the Power of the Therapeutic Relationship Using Acceptance & Commitment Therapy (ACT) and Functional Analytic Psychotherapy (FAP)
March 4, 2016 from 8:30 a.m. - 4:30 p.m. and March 5, 2016 from 8:30 a.m. - 4:30 p.m.
Functional contextual therapies such as Acceptance and Commitment Therapy (ACT) and Functional Analytic Psychotherapy (FAP), that emphasize present moment processes and in-session behaviors, have long viewed the therapeutic relationship as an essential tool in facilitating behavior change. With their shared grounding in functional behavior analysis, blending FAP and ACT can address common problems in the therapeutic relationship and can help guide the therapist in how to use the therapeutic relationship most effectively.
This workshop will be both didactic and experiential in nature. In it, participants will learn ways in which ACT processes such as defusion, perspective taking, acceptance, and values, when applied to the therapist's own behavior, can allow for the courageous, flexible interpersonal responding in session with clients that is called for in FAP. Using these complementary ACT and FAP processes in an immediate and relational way in the session and attending to the therapeutic relationship as it is occurring in the room can lead to powerful and generalizable changes in behavior outside of the therapy office.
---
AUDIENCE
This workshop is intended for mental health professionals (psychologists, psychiatrists, social workers, etc.).
---
INSTRUCTIONAL LEVEL
Participants should have at least a basic understanding of ACT to benefit from the material covered in this workshop. This is not a basic workshop on ACT, but instead intended to foster further skill development for those who want to deepen their work with ACT or FAP.
---
REGISTRATION
Registration is online. The workshop will serve refreshments and coffee at the start of the workshop.
We try to keep the tuition low so everyone who wants to can attend. Let us know if being able to pay the fee serves as a barrier to your attendance.
---
SCHEDULE (for both days)
8:00am - Registration begins
8:30am - Workshop begins
10:00am - 15 minute break
12:00pm - Break for lunch
1:30pm - Workshop resumes
3:00pm - 15 minute break
4:30pm - Workshop ends
---
CE CREDITS
Total CE Credits: 12 (6 each day)
---
LEARNING OBJECTIVES
After attending this two day training, participants will be able to:
Discuss the concept of clinically relevant behavior

Describe how to combine ACT and FAP

Create an idiographic case conceptualization of both therapist and client behaviors that promote or inhibit intimacy

Utilize FAP rules to organize and direct in session activity

Apply a FAP conceptualization of clinically relevant behavior to ACT processes

Identify therapist flexible and inflexible behaviors

Develop an ACT consistent strategy to increase therapist psychological flexibility

Design a contextually effective therapist-client feedback communication pattern
---
WORKSHOP LEADER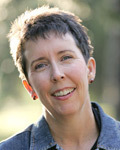 Joanne Steinwachs, LCSW is a licensed clinical social worker in private practice in Denver, Colorado. Clinically, she specializes in work with complex clients--people with severe mood disorders, high conflict couples, and people who have been severely traumatized. She is one of very few individuals who are both a peer reviewed ACT trainer and a recognized FAP trainer.
---
WORKSHOP LOCATION
The Lifequal Center
1975 NW 167th Place #100
Beaverton, OR 97006
---
SPONSORED BY: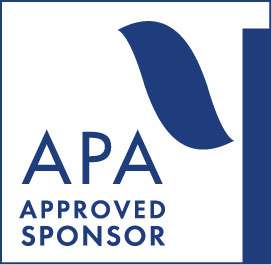 Portland Psychotherapy is approved by the American Psychological Association (APA) to sponsor continuing education for psychologists. Portland Psychotherapy maintains responsibility for all programs and content.
Refund/cancellation policy:
We charge a $15 administration fee for cancellations made more than one week before the training event. For cancellations within one week of the training event, we will refund 50% of the tuition. Alternately, participants may elect to apply 100% of their tuition to a future training event. No refunds will be given after training events.
Date and time
Location
The Lifequal Center
1975 NW 167th Place
Beaverton, OR 97006