Harnessing Corporate Resources to Build a Veteran-Friendly Community
Description
Who Should Attend
Corporate business leaders desiring to contribute to a veteran-friendly ecosystem.

Representatives from community stakeholders and national foundations interested in building capacity to replicate a similar program in other cities.

Symposium attendees looking for new ways to collaborate with local resources.
Overview
America's Warrior Partnership and VETLANTA are coming together to provide a training session focused on how to successfully engage companies of all sizes, government agencies, veteran-serving nonprofit organizations, academia, veterans and volunteers from every sector to build an integrated community where transitioning service members and veterans thrive. Sign up to hear from VETLANTA leaders and partners directly and learn how to use your connections to make your community more veteran-friendly.
Vetlanta session attendees are invited to join other Symposium guests for a networking reception beginning at 5 pm prior to the corporate resources event. A cash bar will be available.
*This ticket does not grant access to the full Warrior Symposium. If you would like to register, please click here.
Speakers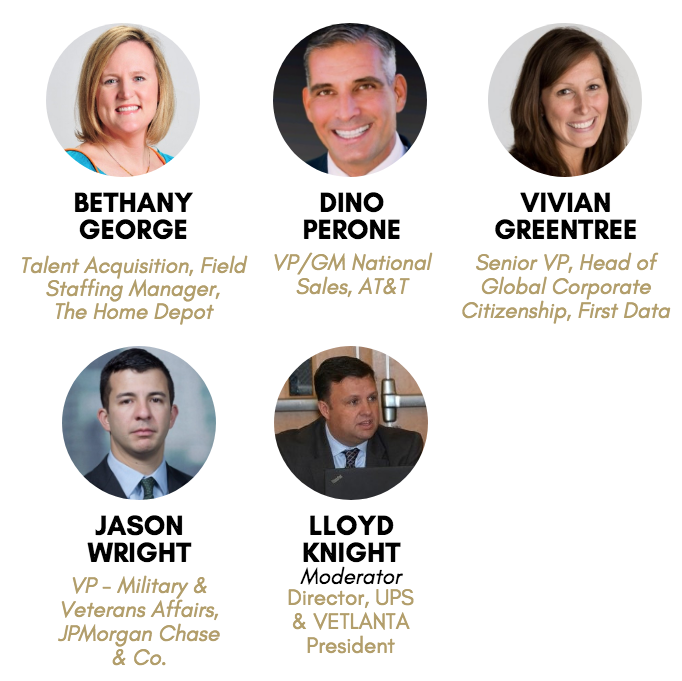 Learning Objectives
Establish a foundation for building a veteran-friendly community.

Understand the importance of segmenting focus areas to ensure needs are being met holistically (6 Pillars).

Assess ways to drive impact without fundraising.

Appropriately align volunteer capabilities with organizational mission.

Properly convene local resources to collaborate in the veteran space.