Event Information
Location
JJ Lake Business Center
340 East Middlefield Road
Mountain View, CA 94027
Description
Angel Launch contact: cell +1 (310) 621 6850 or office 650 226 3490
Angel Launch is a leading tech event producer for startups and accredited investors.
Enjoy a delicious casual networking dinner with drinks where you can roam around the room, sit at tables, and meet many high growth startups, tech execs, and accredited investors. We thank our sponsors for this event: JJ Lake; Eagle Point Funding; Globalize Accelerator.

We will provide hand sanitizer for all attendees and request you avoid handshakes.

Anyone may attend, but startups pitching should be in these areas:
Hardware, Sensors, AI, Machine Learning, Robotics, Space, Frontier Tech, Medical Devices, Health Tech, Ag Tech, Food Tech
ENJOY FREE SUSHI IF YOU ARRIVE BY 4:30
For anyone who arrives by 4:30 WE WILL SERVE SUSHI HAPPY HOUR
Partner Codes for Free Tickets Arrive by 4:30:
If you get a code from a partner for free tickets, you must arrive by 4:30 for the program for admission. You will be given a ticket for dinner. If you plan to arrive later; please purchase a ticket for dinner.
We do this out of courtesy to our sponsors speaking at 4:30 who provide support to offer us free tickets.

INVESTORS, SEND US EMAIL TO REQUEST COMP CODE FOR FREE TICKET
We offer free tickets to accredited tech investors such as angels, VCS or corporate investors. We require some verification such as Linked in , Angel list, your company website or other profiles. If we cannot verify you are an accredited investor, we reserve the right to canel your ticket and request you purchase. Send request to info@angellaunch.com with name, company, title and type of investors and links.
____________________________________________
SCHEDULE
4:30-5:00 Networking, Drinks, Demo Showcase and SUSHI HAPPY HOUR
FREE SUSHI IF YOU ARRIVE BY 4:30 FOR FIRST SESSION. WE WILL NOT SERVE SUSHI AT ANY OTHER TIME.

5:00-5:30 Non Dilutive Funding Sources for Deep Tech Startups
Speaker: Josh Bar-On, Vice President Business Development, Eagle Point Funding
Learn how to obtain non-dilutive sources of capital to fund your venture. Non-dilutive funding does not require giving up equity or the sale of your company's shares so does not dilute any shareholders. Josh will present many options for federal government sources of funding resulting in millions of dollars.
(We will distribute tickets for sushi to everyone who attends this session)
5:30-6:00 Panel of Investors:
Tech Trends in Hardware/Sensors/Robotics/AI/ Medical Devices/Space/ Frontier Tech

6:00-6:30 Startups Pitching with q/a from judges

5 Minutes: Aigo

4 Minutes: (1) Catalyst Aerospace Technologies (2) Senorics


3 Minutes: Mobile Stack

1 Minute: (1) Axbio (2) Mirada Technologies (3) Nanome.ai
6:30-8:30 Networking, Dinner and Demo Showcase
______________________________________________
INVESTORS REGISTERED TO ATTEND:

1958 CEO Robert Janssen
808 Ventures Managing Partner Art Caisse
Ada ASE Takuya Nagai
Agroecology Capital GP Nicolas Denjoy
Apple Inc Director Ankur Gupta
Applied Ventures Investment Manager Rajesh Ramanujam
Avanta Ventures Venture Investor David Li
commerce.ai Founder Murray Newlands
Company management fei zheng
Eagle Point Global Management LP Analyst Keith Hwang
EDBI VP Investments (North America) Terence Teo
GE Appliances Innovation Manager Yaping Cheng
GimmelFund Founding Partner Dr. Sarah Benson
GimmelFund Managing Director Bill Eichen
GimmelFund Partner Rob Palfreyman
Indrio Technologies Founder/CEO Rito Sur
innogy New Ventures Investor Yi Jean Chow
Intuition Machines Director of ML Research Tom Bishop
Investor & Advisor Investor and Advisor Nilesh Shah
MediaTek Ventures Investment Director Walter Liu
Mistletoe Partner Mark Castleman
ND Capital Principal Kirill Kuzmichev
No Talking Capital General Partner Albert Ho
NTT Senior Manager, Business Development Tom Komuro
Ofilm Group Co., Ltd. VP, N.America Mkt Dev/Corp VC Tristan Joo
Onelin Capital investment analyst Junjun Qian
Osolog LLC Managing Director William Grosso
Pano Ventures CEO Jeany Stein
Photonfund LLC Investment Director James Lee
Principium Ventures Investment Associate DAVID RUBINO
Proteum Capital Director Rakesh Ramde
Proteum Capital Principal Amanjyot Johar
Pyramid Cyber Security America, Inc. Board of Directors Bharat Gupte
Rhapsody Ventures Director Vincent Lui
Samsung Director Open Innovation Ramon Alvarez
Scrum Ventures Associate/Investor Akash Bhat
Silicon Valley Venture Growth Partners Partner Michael Louis
SK Telecom Americas Director of Technology & Biz Dev Sheshadri S
Sorenson Ventues Principal Vidya Raman
SOSV Investment Venture capital investor Grant Ge
Tencent Innovation lab Kevin Lau
TIS Ventures, Inc. SVP Shin Takano
tockable inc ceo Eric Klein
US Capital Global VP pankaj vashisth
WFS Ventures, MIT General Partner, Research Affiliate Jonathan Miller
Wharton Alumni Angels CPA/VC Advisor Peter Morris

_____________________________________________________
THERE ARE THREE OPTIONS TO ATTEND
ABOUT EVENT PRODUCER: ANGEL LAUNCH
Angel Launch, based in Silicon Valley, is a leading producer of tech venture forums connecting thousands of global startups to hundreds of accredited investors for early and advanced stage funding. Startups can register to pitch the audience and host a demo table to meet investors for two hours over dinner and drinks.


INVESTORS, REGISTER FOR GET FREE VIP TICKETS
We offer free tickets to accredited tech investors such as angels, VCS or corporate investors. We may require some verification such as Linked in , Angel list, your company website or other profiles. If we cannot verify you are an accredited investor, we reserve the right to canel your ticket and request you purchase.

STARTUPS REGISTER DIRECTLY TO PITCH, NO APPLICATION NEEDED
Register here directly for the number of minutes to pitch from the stage. You get a free demo table and 2 tickets.
_________________________________________
1. Attendee
Attend VIP Dinner with food, drinks, networking in demo showcase

2. Startups
Pitch from Stage and Host Demo Table

3. Accredited Investors for Comp Tickets
Register as acredited investor. Your request will be reviewed and confirmed in writing once you are approved. You must be active accredited investor such as angel, VC or corporate investors. We may request linked in, angel list or other verification for comp ticket at our discretion.
____________________________________________________________________________
JOIN OUR FACEBOOK PAGE www.facebook.com/angellaunchevents
Follow us on Twitter.com/angellaunch

STARTUPS PITCH FROM THESE MARKETS :
Aeronautics

Aerospace and defense

Advanced Computing

AI and Robotics

Automotive and self driving cars

Biotech and life sciences with AI/Deep tech applications

Big data/analytics

Cybersecurity & Communication

Drones

Embedded Systems

Energy

Environment

Frontier Tech

Hardware and devices

HealthTech and Medical Devices

Health care platforms and apps

Homeland Security

Industrial

Internet of Things

Manufacturing

Materials

Mobility and transportation

Sensors

Space and satellites

Smart Cities and Smart Grid


ABOUT OUR SPONSORS: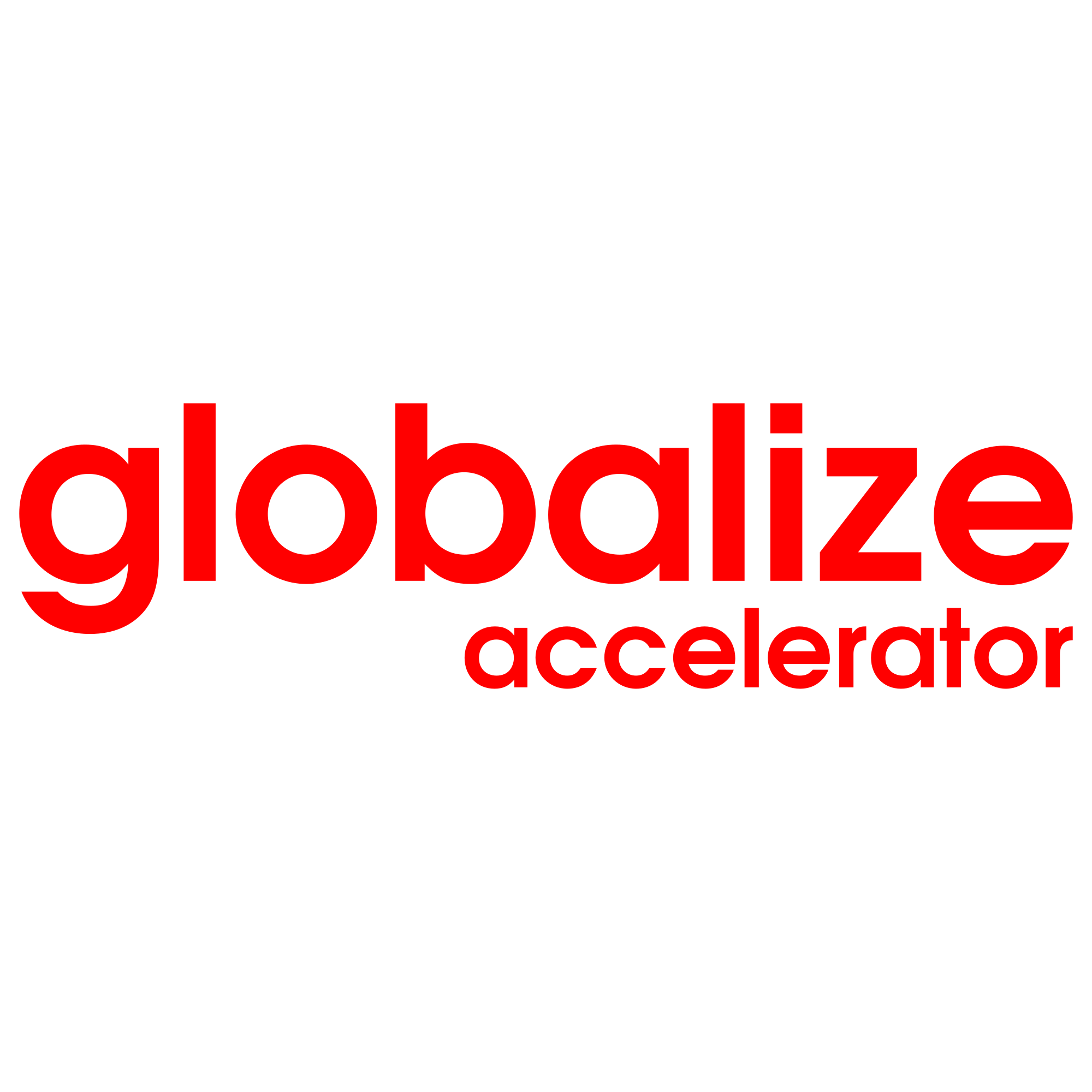 ABOUT OUR SPONSOR: EAGLE POINT FUNDING
Eagle Point Funding helps disruptive tech companies raise funds without diluting equity. We do this by tapping into the world of US Federal R&D grants and contracts. Federal grants fund thousands of companies each year with an annual budget of more than $30B, yet are still very much unknown as sources of funding. We specialize in every tech field besides life sciences.
We connect our clients to the best suited funding opportunities for their research and smoothly navigates them through a complex submission process. With insider knowledge of the grant process and a talented team of analysts and grant-writers we increase the chance and size of your company's funding success.​
We help companies from the various fields of Technology like Cyber Security, Aerospace, Defense, Drones, Energy, Big Data, and ICT. What sets us apart is our Multi-Submission Strategy as well as nearly two-decades of experience.

Date and Time
Location
JJ Lake Business Center
340 East Middlefield Road
Mountain View, CA 94027
Refund Policy