Sales Have Ended
Ticket sales have ended
Thank you for your interest in attending this NorCal BMA event. This event has ended and we hope you would register and attend our future events.
Sales Have Ended
Ticket sales have ended
Thank you for your interest in attending this NorCal BMA event. This event has ended and we hope you would register and attend our future events.
Description
Breaking through with your CFO
As a marketing leader, you have many stakeholders within your company that can help or hinder your marketing objectives. We often focus a lot on the CEO/Founder, but experience shows, the CEO/Founder is already a big advocate of Marketing, so much so your role is often to rein them in. The CFO, on the other hand is usually not predestined to be a marketing advocate. The CFO's job is to be the ultimate pragmatist and demand everything must be measured daily if possible.
In the constant battle for budget and freedom to experiment with new and exciting branding or demand gen tactics, you must have the CFO in your corner or face a never-ending battle of red tape and obstruction. Contrary to common thought, your CFO can and should be a marketing advocate…once you start speaking the same language.


Join us to learn how:
1. CFOs can make or break your success as a Marketer
2. How to align with the objectives of your CFO when all of your metrics aren't quantitative
3. How to turn your CFO into a marketing advocate
Speaker-led Discussion with:
Andrew Nester, CMO, Nuix. At the core, Andrew connects customers with Nuix by showcasing how their solutions help to solve the most difficult data challenges of today. Andrew oversees an integrated marketing team focused on demand generation, content creation, product & solution marketing, sales and channel partner enablement, event coordination, and public relations. Andrew is a B2B marketing veteran, having spent over 15 years working to bring numerous big data technologies to market. Before Nuix, Andrew ran marketing for GoGrid, a pioneering big data automation platform, where he launched the company's database orchestration engine and developed a demand model, which fueled the company's growth up until a profitable acquisition by Datapipe, Inc in 2015. Andrew also served in a senior advisory role with Capgemini Consulting on multiple product launches with Fortune 100 biotech and high tech companies and as product marketer overseeing the launch of Marsh Clearsight's SaaS product line. Andrew has an M.B.A. from the Northwestern University Kellogg School of Management and a B.A. from the University of Michigan.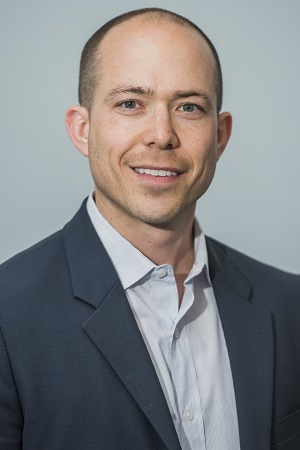 BMA Roundtables are set in intimate, interactive formats to foster exploration of specific, trending B2B Marketing disciplines. BMA NorCal has a long history of engaging Roundtable events and our series now includes:
Intimate Group of 25 Bay Area B2B Marketers in a cozy, Happy Hour Setting:

- Interactive, Speaker led discussions.
- Trending topics in B2B Marketing.
- SF and Silicon Valley sell-out events, Monthly.
- Registration includes one drink ticket and artisan appetizers.

****Don't forget — seating is limited to 25 attendees. Once the event is sold out, you can't get tickets at the door, so don't get left out!
---
We thank the following sponsors for making events like this possible
Platinum Sponsor

---