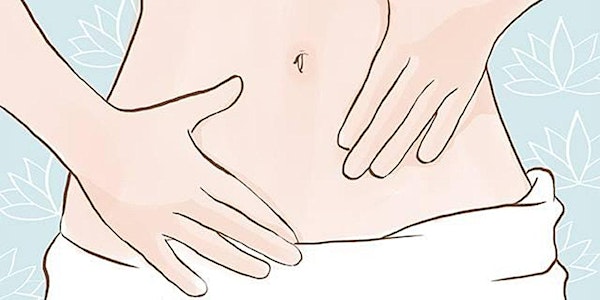 Happy Guts Self-Massage Class
Happy Guts Workshop with Kathleen Yow-Wells, LMT . Come learn all about your 'guts' and how to lovingly massage yourself to health!
By Kathleen Yow-Wells, LMT
Date and time
Saturday, June 17 · 10am - 3pm PDT
Location
Trillium Acupuncture 515 Kirkland Way Kirkland, WA 98033
Refund Policy
Contact the organizer to request a refund.
Eventbrite's fee is nonrefundable.
About this event
Saturday, June 17 2023 | 9 am-3 pm | Trillium Acupuncture
515 Kirkland Way, Kirkland WA 98033
Investment $175 | Class size is limited to 6 participants | pre-registration required
Happy Guts class is based on the practice of Chi Nei Tsang, a form of abdominal massage developed by Taoist monks in ancient China. Modern Chi Nei Tsang is abdominal organ massage meant to aid elimination & detoxification while building gut health, vitality and stabilizing emotions through release of tension.
We live in a fast-paced stressful world. Fast food, prolonged sitting, and forever 'to do' lists, undigested emotions, and chemicals play havoc with our nervous and digestive systems. Our gut function directly affects our basic levels of physical health, emotional well-being, and overall vitality. With Chi Nei Tsang we become aware of ways we can maintain it ourselves. Abdominal self-massage is an excellent tool for improving and maintaining overall gut health and an excellent tool to move stress, tension, and unexpressed emotion through our systems.
During our time together, you will gain a deeper understanding of how the digestive system works, what can go wrong, and how to support your own digestive health and emotional well-being through slow mindful belly massage. We will learn and experience the power of breath, gut awareness, and purposeful abdominal self-touch to reduce tension, pain, and discomfort. You will learn a simple, powerful meditation to restore and maintain health in your organs through sound and color.
This self-care routine is for personal use and family members, both young and elderly. This work is great for children and pets! Learning resources will be provided. If you want to learn life-long tools to take care of and love your guts, diminish symptoms of digestive discomfort, and improve your emotional well-being, this class is for you!