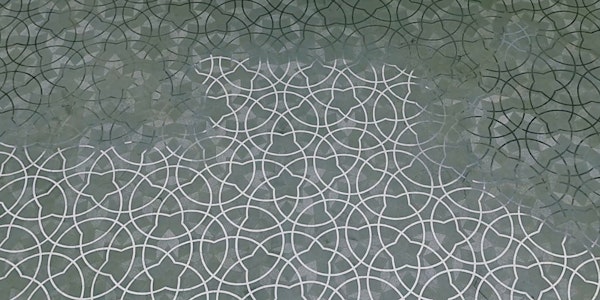 HaPoP 2018: Fourth Symposium on the History and Philosophy of Programming
When and where
Location
Andrew Wiles Building University of Oxford, Radcliffe Observatory Quarter Woodstock Rd Oxford OX2 6GG United Kingdom
Refund Policy
Refunds up to 7 days before event
Description
In a society where computers have become ubiquitous, it is necessary to develop a deeper understanding of the nature of computer programs, not just from the technical viewpoint, but from a broader historical and philosophical perspective. A historical awareness of the evolution of programming not only helps to clarify the complex structure of computing, but it also provides an insight in what programming was, is and could be in the future. Philosophy, on the other hand, helps to tackle fundamental questions about the nature of programs, programming languages and programming as a discipline.
HaPoP 2018 is the fourth edition of the Symposium on the History and Philosophy of Programming, organised by HaPoC, Commission on the History and Philosophy of Computing. As in the previous editions, we are convinced that an interdisciplinary approach is necessary for understanding programming with its multifaceted nature. As such, we welcome participation by researchers and practitioners coming from a diversity of backgrounds, including historians, philosophers, computer scientists and professional software developers.
Registration and related events
The symposium is on Friday (March 23) and is co-located with a meeting History of Computing beyond the Computer on Wednesday afternoon and Thursday (March 21-22) organised by the British Society for the History of Mathematics, which hosts a full day of invited talks related to HaPoP. We are organising college dinner on Thursday (March 22), before the HaPoP symposium and an informal meeting on Saturday (March 24).
The official HaPoP 2018 Symposium web site provides more information about HaPoP, including the full programme. To register for the HaPoP 2018 symposium and related events:
Symposium and dinner. Get a ticket for the HaPoP symposium (Friday, March 23) and pre-symposium dinner (Thursday, March 22) here.
Co-located event. Register for the co-located event History of Computing beyond the Computer (Wednesday and Thursday, March 21-22) organised by BSHM separately.
Informal meeting. Express your interest in joining the informal meeting after the symposium (Saturday, March 24) by filling this breif form.
Dinner at Nuffield College
The pre-symposium dinner will take place at Nuffield College. If you wish to attend the dinner, please choose a ticket with dinner included. The college is able to cater for a wide range of dietary restrictions (vegan, vegetarian, algergies and religious diets) and we will contact you about these closer to the day. However, we need to know the number of attendees in advance and it will not be possible to buy tickets on the day. Guests are welcome at the dinner, but also need to register and get a ticket. Note that there is a minimal number of people required for the college dinner - if there is not enough interest, we will refund the dinner costs using EventBrite and organise a dinner in a regular restaurant.