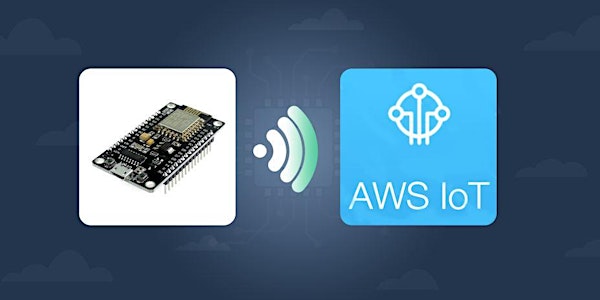 Hands-on Workshop: Embedded Device to AWS IoT Analytics
When and where
Location
Taborspace, Room 05 5441 Southeast Belmont Street Portland, OR 97215
Refund Policy
Refunds up to 7 days before event
Description
This is not a AWS associated or Amazon supported event.
Are you interested in IoT, AWS, Embedded Devices, Arduino, or cloud based Analytics? This hands-on workshop incorporates all of these elements in demonstrating how to connect your ESP8266 12-E or ESP32 device to AWS IoT Core utilizing Node-Red and Arduino. Once we have connected your device data to AWS IoT Core we will demonstrate Amazons new "ad-hoc' analytics solution "AWS IoT Analytics". Finally, we will graph our transmitted data with both AWS QuickSight and AWS SageMaker using a Python program.
You don't absolutely need a ESP8266 or ESP32 device as I will show you how to generate psuedo data with Node-Red but it would be best if you brought one of these inexpensive devices for your own education. You will also need a laptop with the following free software installed.
1. Sign-up for a AWS Free tier account
2. The Arduino IDE with the ESP8266 and/or ESP32 Board manager and required libraries.
(You wont need this if you don't have the device, we can use Node-Red as both an device connection tool and endpoint only testing tool)
3. Sign up for a free, cloud-based, Node-Red Account here:
https://nodered.org/docs/platforms/bluemix
(Make sure you register a cloud based Node-Red instance with a static IP, do not use the locally installed version Node-Red)
4. Optional: Bring your ESP8266 or ESP32
Event starts at 4pm in Room 05 of Taborspace in SE Portland. Limited to 20 seats.