Event Information
Location
The Museum of Human Achievement
Austin, Texas
Description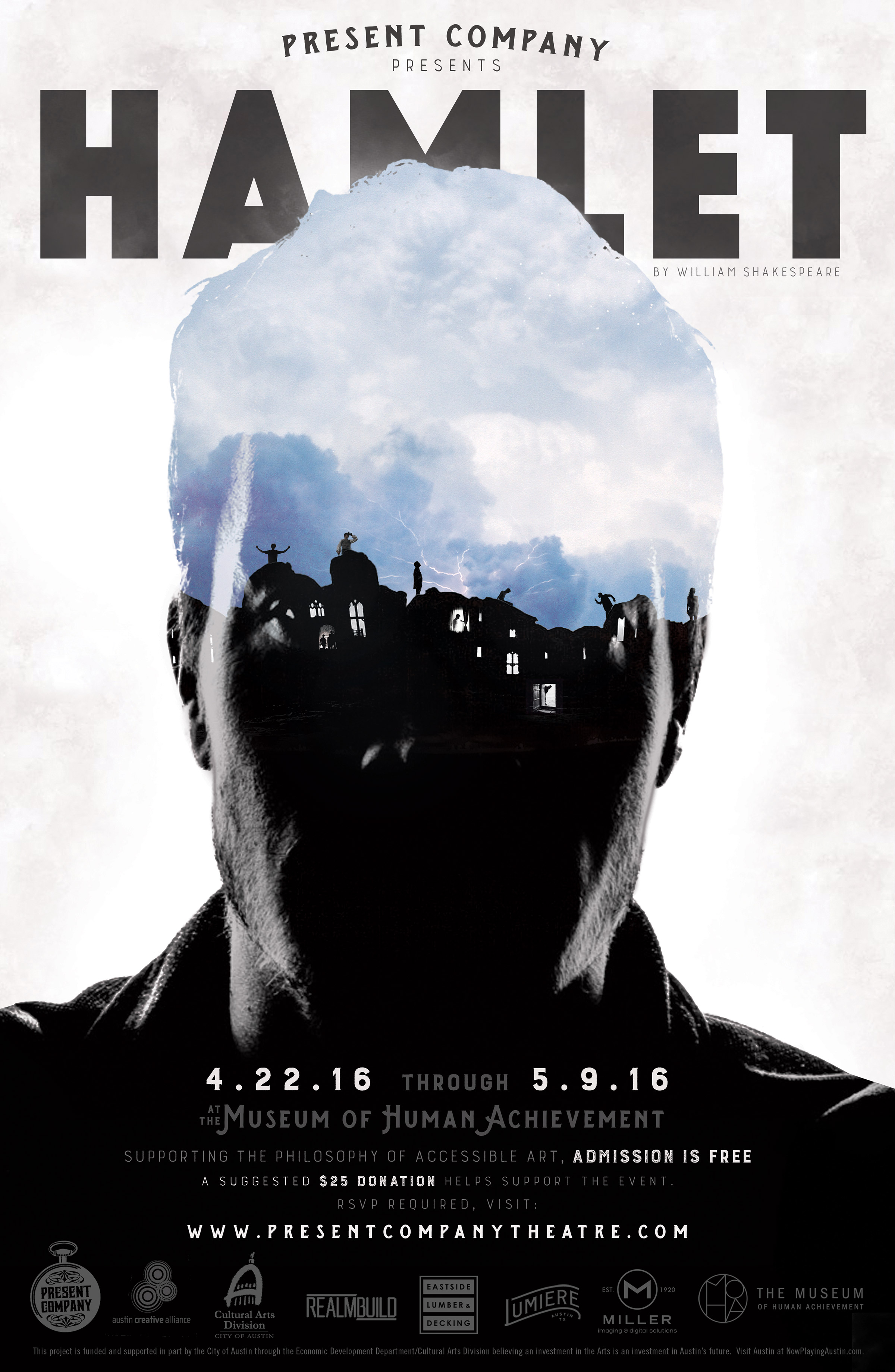 THE READINESS IS ALL.
Present Company proudly presents William Shakespeare's Hamlet.
And get ready, because this ain't your momma's Shakespeare:
7 actors. 28 characters. 5 flashlights. Hundreds of lightbulbs. A play-within-a-play. Fratricide. Insanity. Revenge. Comedy. (Yes, comedy!)

Running Friday April 22-Monday May 9 at the Museum of Human Achievement. Address will be made available once RSVP is complete.
Directed by Stephanie Carll. Featuring Joseph Garlock, Judd Farris, Amber Quick, Samuel Grimes, Trevor Bissell, Hannah Adrian, and Reagan Tankersly. Original accordion compositions performed live by Clif Tipton. Lighting Design by Patrick Anthony. Costumes by Emily Gilardi and Liza Feldkamp. Stage Managed by Emily Rankin and Lindsay Scarbrough.
Promoting the philosophy of ACCESSIBLE ART, admission is FREE. A suggested $25 donation supports the artists and event.
Sponsored by the City of Austin Cultural Arts Division, the Austin Creative Alliance, Eastside Lumber & Decking, RealmBuild, Miller Blueprint, and Lumiere Tintype.
*This project is funded and supported in part by the City of Austin through the Economic Development Department/Cultural Arts Division believing an investment in the Arts is an investment in Austin's future. Visit Austin at nowplayingaustin.com.
Location
The Museum of Human Achievement
Austin, Texas