Description
#HackTheViolence Goodie Marketing + Prototyping Hackathon
Friday, October 27th - Sunday, October 29th, 2017
Here's the deal. Way too many people in the United States are affected by violence each year. But Goodie Innovation Lab: Hack The Violence is meant to change that. It is a 4 month social impact pre-accelerator where founders see their ideas about ways to combat violence get turned into reality.
This Marketing + Prototyping Hackathon, Phase II in the program, is a 48 hour experience where UI/UX designers, digital marketers, entrepreneurs, web designers, branding/communication specialists, business analysts, and graphic designers donate their talent, and join the teams of these founders in an effort to turn their ideas to combat violence into clickable prototypes, landing pages, logos, revenue models, and plans to get to their first 100 users/customers.
This is your chance to help those impacted by violence, and possibly win $1,000. It's a mashup of social good, tech, entrepreneurship and highly-skilled people, and, quite possibly, the coolest community service project you'll ever experience. Register and join our community of changemakers today!
:: Join The Teams Working on Tech Solutions In The Following Areas ::
+Youth Violence
+Domestic Abuse
+Depression Suicide
+Court Systems
+Behavioral Health
+Sex Trafficking
---
Community Partners: WeWork, General Assembly, Technologists of Color, Uber, and many more.
Teams To Join: Announced Shortly
Prizes: $1,000 for the Winning Team | $500 (2nd Place) | $250 (3rd Place)
Judges: Octavia Gilmore (Creative Juice), Jacey Lucus (Community Bucket), Gavin Guidry (Senior Art Director at Havas), and more TBA
Questions: Please email info@goodienation.org
:: Key Details & Expections ::
At Goodie Nation, we specialize in going from "conversation to solution" in a short of time. And more importantly, our sense of urgency comes from the fact that people are suffering until the problems are solved. Under-served communities across the country need you to come up with awesome minimum viable products. To that end, please keep the following in mind:
+Your team's objective is to deliver a clickable prototype, logo, landing page, revenue model, and user acquisition strategy for these college founders who have accepted the calling to be a hero
+Dress Code = Our focus is impact…not impress people. Dress comfortably.
+Check-In: It is UBER important that you check-in on time
+Admission is complimentary.
+Complimentary food and drinks are provided
+Bring your own laptops, phone chargers, tablets, etc.
+Share with your network, and encourage them to attend. Have a voice in the solutions for your community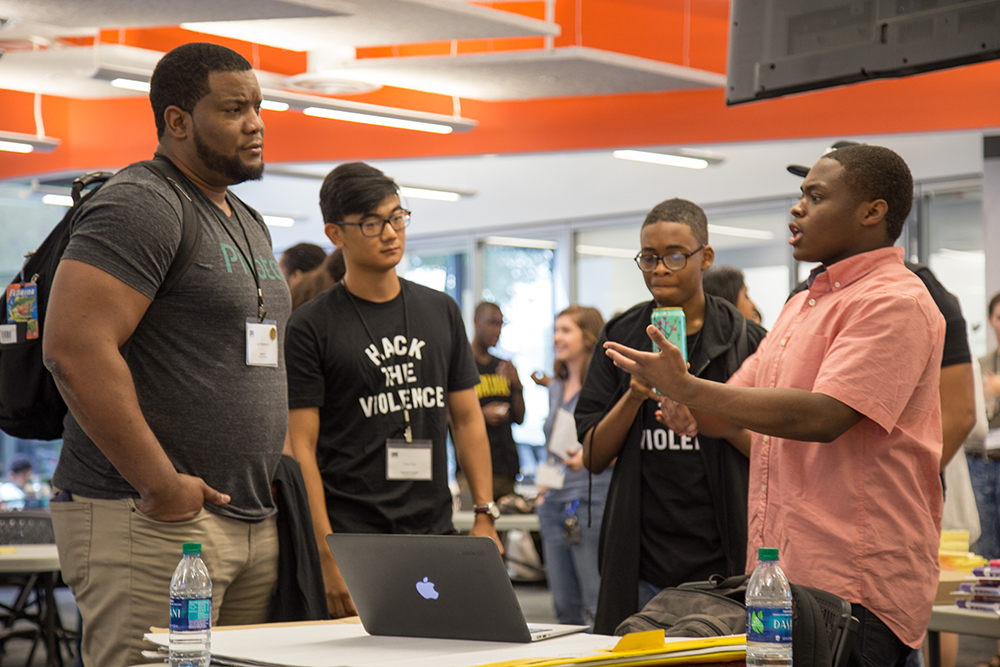 ---
:: Agenda - Friday, October 27th ::
6:30pm: Check-in / Food / Networking
7pm: Opening Remarks + Pitches from Founders
8pm: Team Selections
8:30pm: Hacking Begins
Midnight: Day 1 Ends
:: Agenda - Saturday, October 28th ::
8am: Teams Arrive + Continue Hacking (Breakfast Provided)
12pm: Working Lunch (Provided)
5pm: Working Dinner (Provided)
11pm: Day 2 Ends
:: Agenda - Sunday, October 29th ::
9am: Teams Arrive + Continue Hacking (Breakfast Provided)
12pm: Working Lunch (Provided)
4pm: Competition Begins
7pm: Day 3 Ends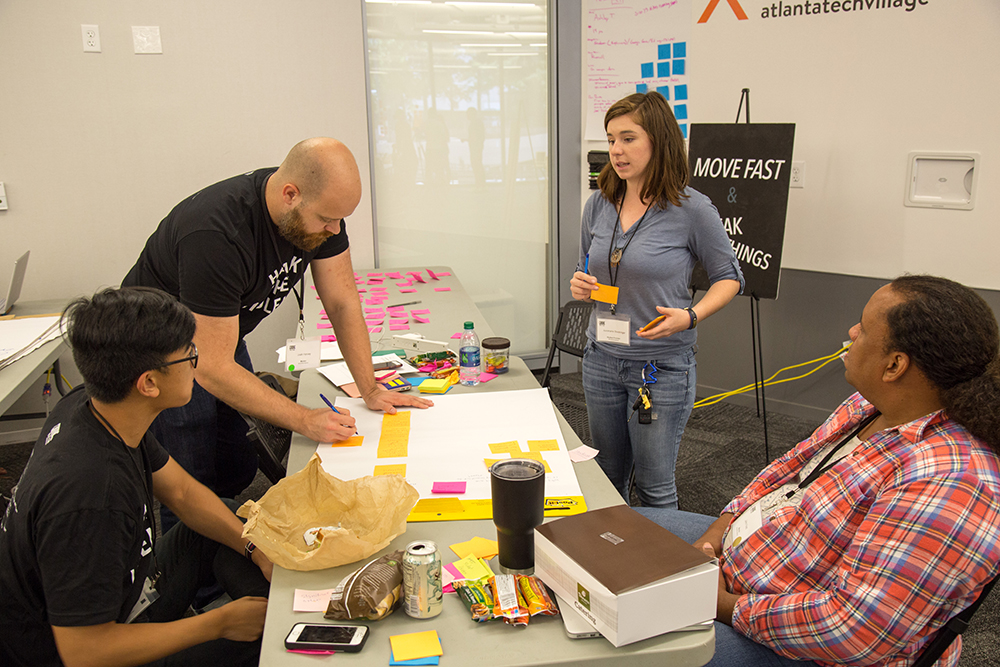 :: FAQ's ::
+Do I need to be an expert to participate on a team? Nope. Our hackathons are for all skill levels. In fact, hackathons are a great way to practice. We're all one big family working together to solve problems.
+Who owns the intellectual property of the ideas? The teams formed at Goodie Ideation (and turned into legal entities) own the intellectual property
+Can I pitch my own idea to be branded/prototype at Goodie Marketing? As part of The Process, all those who pitch ideas are required to attend our design thinking workshop, Goodie Ideation.
+Does Goodie Nation provide funding as part of the program? Nope, but we do provide a ton of complimentary resources. It's about $10,000 worth of value per team.
+Does Goodie Nation take equity in the for-profits that come out of the program? Nope.