Description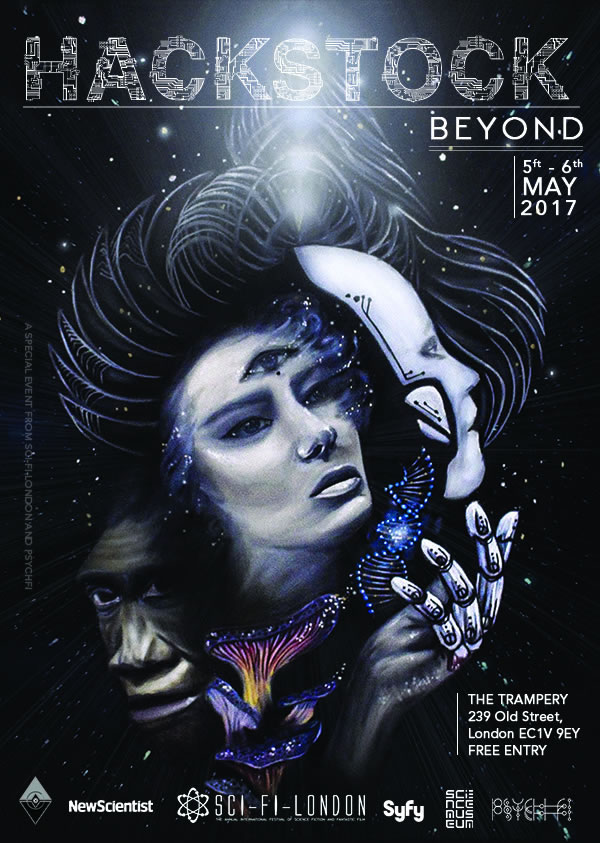 3 Megapixels to Cosmic Oblivion
"Turn on, boot up, jack in" was a phrase coined during the 1980s and 90s by the legendary LSD guru Timothy Leary as an update to his original more famous "Turn on, tune in, drop out,". He did this because he believed we were about to enter a new epoch for mankind which would be governed, not by hallucinogenic drugs, but by the use of technology.
Leary originally called upon the youth of America to 'turn on' at the ground-breaking Human Be-in, held in San Francisco's Golden Gate Park at the beginning of 1967 and which ushered in what would become the Summer of Love. This event, which was billed as the gathering of the tribes, was in direct response to a new law passed in California banning the use of LSD. The idea was to bring together in front of a large crowd those within the counter culture movement who had the most influential ideas, no matter how philosophically opposed they were, and to brainstorm how they could implement them. The one thing all these participants shared was a common goal for the greater good.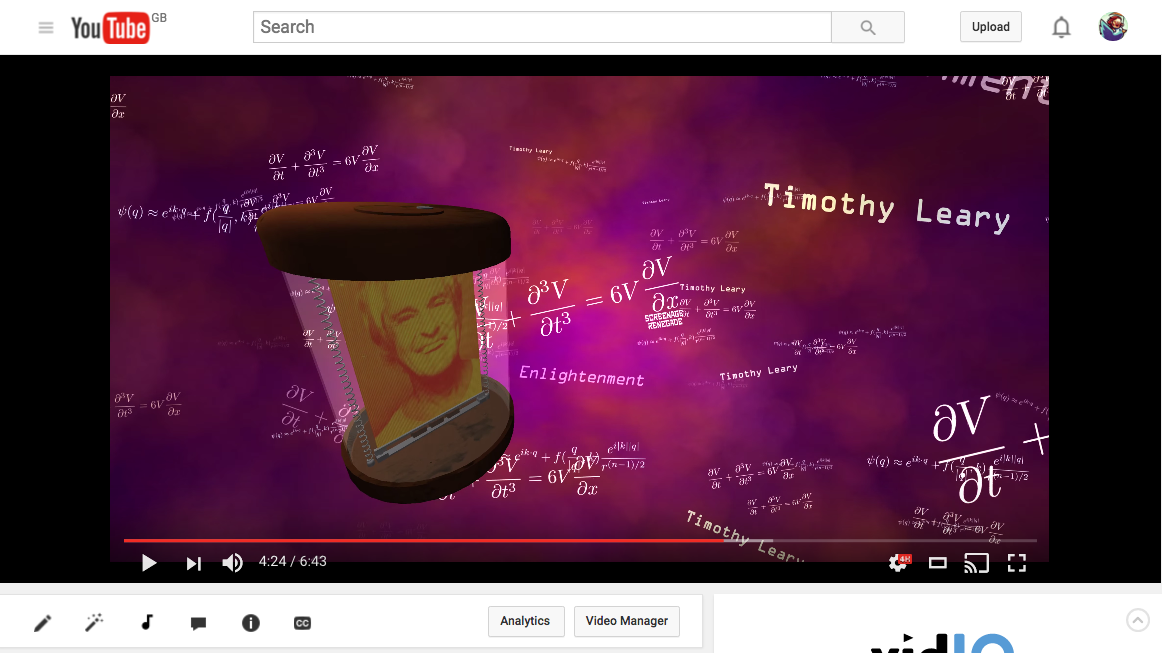 With that in mind, Hackstock - Beyond 2017 will be following that very same concept, but this time bringing together the most influential, but independent, minds in mixed, virtual & mystical reality experiences. These visionaries will brainstorm the move forward – and the timing couldn't be more important. Like in the 1960's, the world is under a cloud of uncertainty and upheaval, and this has been exasperated all the more by the overlapping of boundaries of what we perceive to be right or wrong, real or not. The term 'fake' is now often used to blur these so called boundaries. #HackstockBeyond
Sci-Fi-London & PsychFi Lab will be holding their group Vulcan mind meld at The Trampery, 239 Old Street, London, ECIV 9EY between the 5th - 6th May & admission is free.
Teaser details of the program and participants can be found below.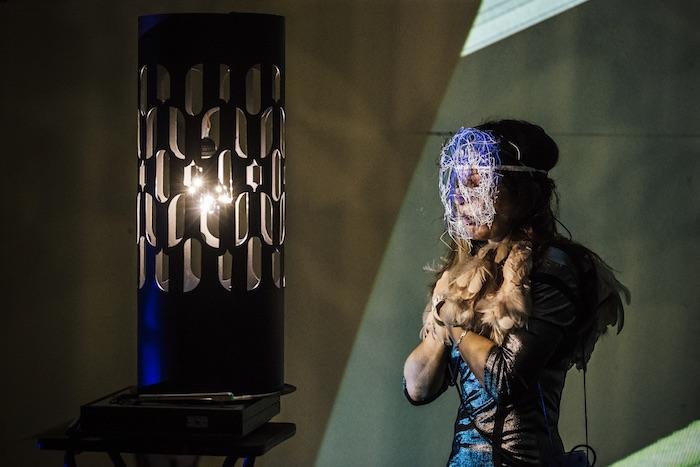 #HackstockBeyond - Talkaoke Human Be-In Guests
The event will be hosted by Talkaoke Ring Master Mikey Weinkove (The People Speak 20th Anniversary) Teaser details of the program and participants can be found below. http://thepeoplespeak.org.uk
Tupac Martir is an internationally acclaimed multimedia artist, visual designer and creative director, specialising in light. "Tupac Martir is the visual artist and creative director behind some of the most important events in the world" Vogue
Luciana Haill is a contemporary Surrealist working with brainwave monitors; her recent practice has focused on artist Brion Gysin's Dreamachine, Entoptic visuals and the phenomena 'Flicker'. She has developed this into a series of performances and installations involving the real-time recording and sonification of the brainwaves of individuals in the participating audience. "Haill's work is deeply influenced by surrealism and Beat philosophy, in particular," Vice / Creators
Deanna Rodger is an international writer, performer and facilitator. She co-curates two leading spoken word events: Chill Pill and Come Rhyme With Me and is on the board of Safe Ground '30 inspirational women under 30′ Elle UK
Flux - Aphra Hodgson, Oliver Gingrich & Maria Kimatica championing the exchange of ideas and artistic ethos, for London's vibrant media arts scene including but not limited to creative media artists, curators and academics
Michelle Olley (Cosmic Trigger) is a writer, journalist, magazine & book editor and filmmaker. At the age of 23, she became a director of Skin Two magazine – the world's leading fetish lifestyle and culture magazine at the time, where down the years she got to visit some of the more colourful spots around the world, instigate the-then largest fetish night club in the world, the Skin Two Rubber Ball and to interview various luminaries about fetish cultures influence in the worlds of art and culture, including Jean Paul Gaultier, Tim Burton, Marilyn Manson, Clive Barker, Melinda Gebbie and Alan Moore. Michelle has been an editor at Penthouse UK (lasted four months. Long story), gay men's lifestyle title Attitude, fashion quarterly P.U.R.E, and pioneering gay men and women's lifestyle title, Fable. She has written and edited eight anthologies of erotic art and photography, including the works of Herb Ritts, Derek Ridgers, Tracey Emin, Jeff Koons and Nick Knight. Her work has appeared in The Sunday Times, The Independent on Sunday, The Guardian, i-D, and, most recently, Bonafide, the hip-hop, electronic music and street art magazine. She was also the 'tableaux model' at the centre of one of Alexander McQueen's notorious s/s 2001 women's fashion shows, VOSS; and for nearly a decade fronted electro-disco band, Salon Kitty.
Patrick Morgan trained at the Royal College of Art, Patrick has worked as a commercial artist for over 15 years receiving commissions from famous designers and exclusive patrons; Yves Saint Laurent, Tom Ford, Chanel, Fendi, The Royal Academy of Arts & The London Olympics. "A rich and varied collection of progressive portraits and expressive still lives, there is something here for all lovers of contemporary art.
For this decade-defining body of work." Wallpaper Magazine
Andy Lomas is an artist who takes inspiration from the way nature creates & exploring using digital simulation of morphogenetic processes to create complex alien but familiar, beautiful but disturbing forms. And importantly they can make us rethink how we see design. Rather than starting with a vision, as with most design, here the process of creation itself leads to something completely new
Bushra Burge is an artist-designer whose work explores body centred experiences and things bringing together art and science through the use of a range of traditional and new media, from couture to digital installation
Dr. David Luke lectures in psychology at several London universities and is a writer and researcher with a special interest in parapsychology and altered states of consciousness. He has studied techniques of consciousness alteration from South America to India, from the perspective of scientists, shamans and Shivaites. He lives life on the edge, of Shoreditch. http://www.breakingconvention.co.uk (Partner Event - Book Now)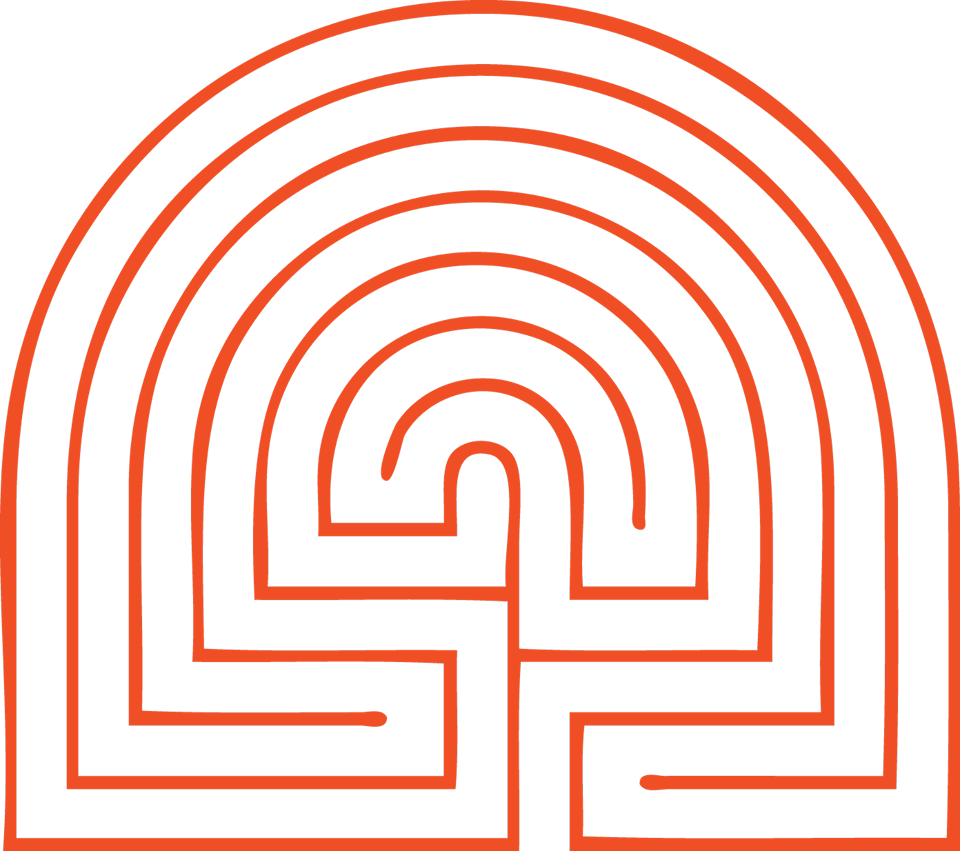 Martin Percy is a director of interactive video. He has won a BAFTA British Academy Award, five Webby Awards and a Grand Clio. He has created interactive video pieces for the Tate Gallery, Asian Art Museum of San Francisco, British Film Institute and National Theatre
Carl H. Smith is director of the Learning Technology Research Centre (LTRC) and senior lecturer at Ravensbourne in London. His background is in computer science and architecture. He is an academic and developer with over fourteen years' experience conducting R+D into the application of advanced technologies for lifelong, work and creative learning.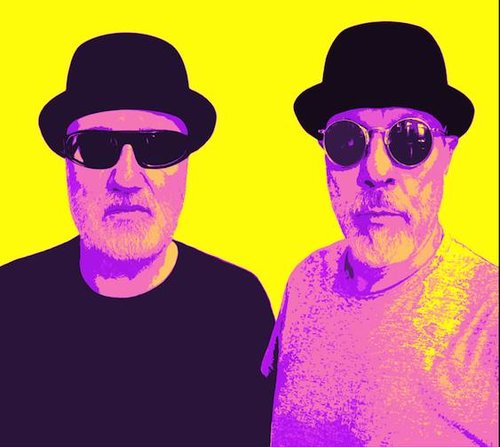 Eberhard Kranemann is an innovator in audiovisual art. Kranemann cofounded the electronic bands KRAFTWERK, NEU, PISSOFF, and assumed the pseudonym FRITZ MÜLLER. KRANEMANN studied music at the Dormund Conservatory and art at the Kunstakademie Düsseldorf. KRANEMANN challenges the conventional boundaries between art, sound and performance - originating many radical experiments in multi media works.
Harald Grosskopf was the first drummer and percussionist in the world of electronic music who accompanied electronically-generated melody and basslines on drums. In the late 70's he took to an apartment with his Minimoog and recorded one of the pioneering synth scores to be tagged kosmische. Synthesist offers a complex array of feelings and settings, but it flows together and feels complete. Throughout, is a sense of joy, wonder, and playful exploration, even when the music leans dark. Best New Reissue." Pitchfork
Christopher Bingham is an enigma.
Tony Langford has worked on the research and application of audiovisual and interactive media for more than 15 years. He has coordinated the annual programme of talks and events at Kinetica Art Fair in London, themed around concepts such as the human body and brain, perception and consciousness, and has established networks and connections with artists, neuroscientists, academics and performers who are using some of the latest interactive, holographic and immersive technologies.
Katherine Templar Lewis comes from a strong academic background. It underlies a range of work that brings together both the arts and sciences and attempts to provide a dialogue between the two. She originally studied Human Science at Oxford University, specializing in genetics and evolution. She traveled extensively as a part of a science research team, before returning to work with the BBC and Radio 4. Her interests took her towards social psychology and a Masters in Performance Theory at the University of East Anglia. She now lives in London where she works as a freelance journalist, consultant and science communicator for Motherboard & Huffington Post
Apple Tart/ Elizabeth Sandford Richardson Born 1990, London. Lives and works in London. 2009 - 2012 BA (HONS) Fine Art, Central Saint Martins College of Art and Design, London, UK Performance artist working with a range of mediums: including experimental darkroom photography 'Performergrams,' Lenticulars, Digital Holography and Live Performance. The performance captures the idea of photography, subsequently refining a visual and conceptual vocabulary that emerged through the focus on using holography and lenticulars performativity. Challenging the notion of what can be seen as a performance space. www.the-s-r.com
Liviu Babitz is the CEO and co-founder of Cyborg Nest, the world's first company to sell intelligently designed senses that are permanently anchored to the body effectively creating cyborgs. Their first sense is called the North Sense and enables people to sense the electromagnetic field of the planet. Liviu and his business partner Scott Cohen were the first two people to attach the North Sense on their bodies. In his previous role, Liviu was the COO of Videre est Credere, an edgy human rights organisation training and running undercover networks of people who use technology to document human rights violations in places where the media has no access
Oskar Krajewski (OK) Born in 1979 in Poland. Studied in Academy of Fine Arts, Lodz, Poland. So far, OK has exhibited over 15 times (group and solo) in London and beyond. Under the "OK" brand there are several freelancers helping with the artistic concepts and projects. The main activities of OK are Sculptures, (conceptual) Photography, Video, Installation, Paintings & Drawings. "I invest my time in solid and complex creations, thought-provoking and interactive. My inspiration comes from visions, dreams, technological and spiritual studies and practice."
Hercules Fisherman is an award-winning artist, publisher, technologist and serial entrepreneur. His work has gained recognition in UK newspapers and magazines including The Face, The Guardian, Sunday Times, ID and Harpers & Queen. Hercules has also launched popular clubs and events including Our Wonderful Culture hosting celebrities like Vivienne Westwood, and interviews with Lucian Freud, Leigh Bowery, Richard Hamilton, Yoko Ono, and Gilbert and George. Hercules has held artist residencies at De Fabrik, Netherlands, The Fridge London, Paradise Wild Life Park, Shin Star Gallery. A passionate protagonist for the advancement of culture, high-tech and social change, and widely recognised for mentoring high-tech start-ups
---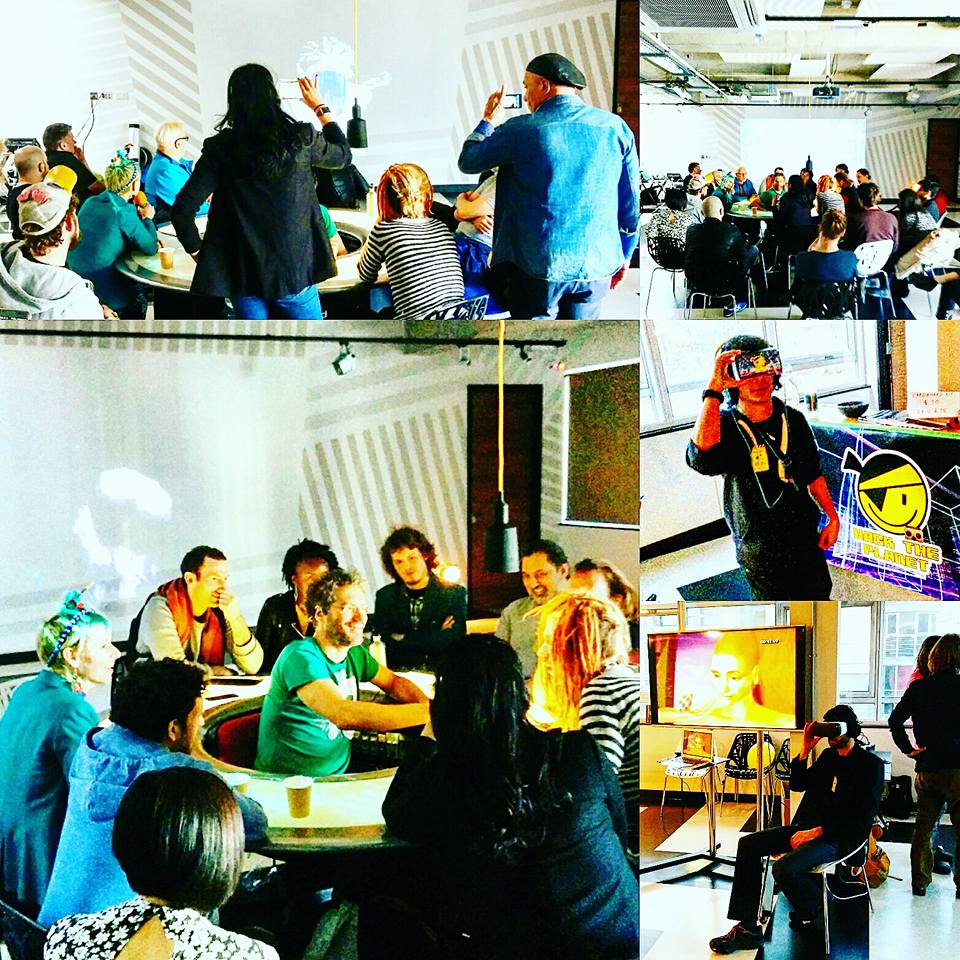 Talkaoke Themes (Resistance) Friday 05/05/17 10:30AM - 6:30PM)
10:30 AM "Turn on, boot up, jack in"
Welcome To #HACKSTOCK – BEYOND 2017 kicking off with a lively round-table reflection back to the first Human Be-In, and are we now in a paradox age of the same, same but different, come join the others.
Louis Savy Founder - Sci-Fi London, James E. Marks PsychFi - Tinkerer, Jamie Craven Community Manager - The Trampery, Emma Du Croz Head of Events - The Trampery, Bushra Burge Creative Director & Founder Bushra Burge Studio, Jose Montemayor Founder - Virtual Awakening, Nina Salomons Founder - Jellybee Films
11:30 AM "Dream long enough and dream hard enough you will come to know dreaming can make it so..." William S. Burroughs
Art and Neuroscience in Lucid Dreaming. We delve into the experience of being able to achieve the conscious awareness of dreaming while still asleep. For all cosmonauts of inner space, relax and float downstream!
Luciana Haill Contemporary Surrealist, Russell Martin Founder Virtually Mine, Hercules Fisherman Herx & 3D Scanbot, Mark Bean Creative Technologist
12:30 PM "We are living in a computer-programmed reality, and the only clue we have to it is when some variable is changed, and some alteration in our reality occurs." Philip K. Dick
Sci-Fi meets Psych-Fi as it twists through the wormholes into the Multiverse and other mind-meting dimensions, explore the real-world science facts behind alternate realities.
Martin Percy Director - Unit9, Michelle Olley Co-Producer - Cosmic Trigger, Tony Langford Director - Kinetica Museum, Patrick Morgan Creative Director & Artist
1:30 PM "Facts do not cease to exist because they are ignored." Alduos Huxley
Why are we experiencing a psychedelic and cyberdelic renaissance? Take a trip into ecology, the cosmos, consciousness and the breaking of convention to find the answer and it might not be what you were thinking.
Oskar Krajewski Visual Artist - OK, Batuhan Bintas Psychonaut Artist, Jose Montemayor Founder - Virtual Awakening, Charles Armstrong Founder - The Trampery
2:30 PM "What if one day those in the depths rise up against you?" Metropolis
2017 celebrates the 90th Anniversary of the Sci-Fi classic Metroplis and its dialectical treatise on man verses machine. Now with the huge leap forward in technology, the film's central premise could now become a reality. Only last year, the SFL 48 Hour Film challenge had its first entry written by a computer, Fox had their first trailer also edited by a computer and AI is creating better adverts than anything conceived by human creators. Join in and explore the 4th wave of technology where AI, machine learning, robots and drones have become part of the world we live in today and they ask the quite possible and disturbing question, 'Could they rise up against us?'
Bushra Burge Creative Director & Founder Bushra Burge Studio, Liviu Babitz Founder - Cyborg Nest, Tupac Martir Creative Director - Satore Studio, Tristen Bruce Research - Ravensbourne UK
3:30 PM "Stop thinking about art works as objects, and start thinking about them as triggers for experiences." Brian Eno
Pioneers of Krautrock and German electronica Harald Grosskopf and Eberhard Kranneman are joined by Fabio Garces and guests to explore binaural beats, meditative sonics, Krautwerk, DIY Electronics, Krautrock and their first VR experience R.I.S.E. for Google Cardboard.
Harald Grosskopf Synthesist, Ashra & Krautwerk, Eberhard Kranneman Piss Off, Kraftwerk, Neu! & Krautwerk, Oliver Kadel Co Founder - 1.618 Digital, Rosemary Stott Research - Associate Dean Learning Innovation - Ravensbourne UK, Mathew Emmett Space Conductive
4:30 PM "There is a transcendental dimension beyond language... It's just hard as hell to talk about!" Terence McKenna
Urgent! A shift in the paradigm is needed, now! Exploring the dire need to bring about awareness in the hope to redeem the human spirit so that we can learn how to unite and live in harmony. This has never been as important as now – it's time for your 'virtual awakening'.
Nick Lambert Head Of Research - Ravensbourne UK, Shaun Prickimage Creative Director - WALKABOUT Projection, Laurence Chater Founder - BrainwaveVR, Stuart Spencer Founder - BeLoudest
5:30 PM "When you can feel that close to something you're used to seeing from this great distance, well, it changes a person." Sally Ride
Feel the colour purple and taste the colour green as they discuss blurring the boundaries of reality with light art and mind-melting experiences
Tupac Martir Creative Director - Satore Studio, Patrick Morgan Creative Director & Artist, Pippa Hogg Industry Events Manager - Ravensbourne UK, Steve Motakef Founder - 3D Scanbot, Nina Salomons Founder - Jellybee Films
Surprise Performance: Celebrating the 50th Anniversary of the Stylophone
This groundbreaking children's toy, which has been used to dazzling effect by Kraftwerk & David Bowie, was pivotal in electronic music because it allowed anyone for the first time to be able to own an electronic instrument. To celebrate this achievement Hackstock will be having a jam session along with mind-altering visuals.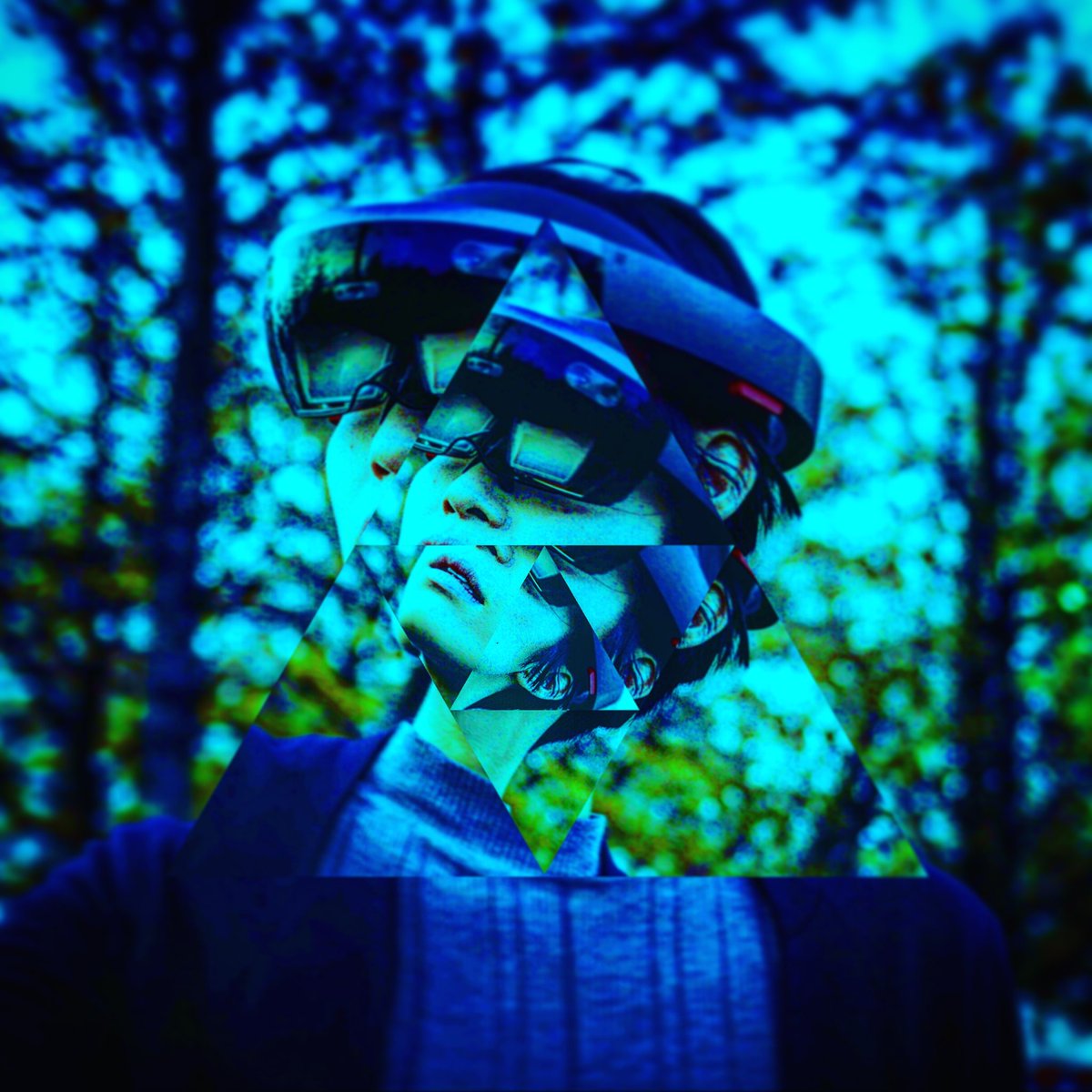 Unity - Saturday 06/05/17 (10.30AM - 6PM)
"Isn't life a series of images that change as they repeat themselves?" Andy Warhol
We kick off the second day's events with a lively and illuminating discussion on what is art and is it tribal? They will also discuss the exploration of social platforms, meme culture, street art, body art, virtual art, and augmented art. Everything might not be as it seems.
"Time moves in one direction, memory in another." William Gibson
It might surprise you but it was exactly 50 years ago that the world's first interactive movie, Kinoautomat, was released and will explore what our future experiences will be like when instead of watching the content of a movie, we find we are the content itself. Will contextology be the new narrative in virtual and mixed-up worlds?
"I thought, well here I am. I'm a bit sort of mixed up creatively" David Bowie
What happens when counter culture and fashion collide? We discuss how this collision unites future fashion, sustainability, UbiWear and body hacking. Installing USB drives in your fingertips and taking eye-drops for night vision is only possible for cyborgs …unless, that is, you become one.
"An ideal culture is one that makes a place for every human gift" Margaret Mead
What is the role of technology and identity? Unfold discuss Virtual Gender, disability, ethics and love.
You don't have to be a man to fight for freedom. All you have to do is to be an intelligent human being." Malcolm X
The People Speak looks back at 20 Years of Talkaoke the revolutionary pop-up talk show. There has never been a better platform for hearing the latest ideas that people are talking about and to generate and discover new ones. You're welcome to hitch a ride on this conversational journey.
"The most erotic zone is the imagination." Vivienne Westwood
VR Porn, Future Vice & Immersive Togetherness are we heading to Strange Days to get our ultimate pleasure highs. Don't feel guilt about joining in.
"Always recognize the dreamlike qualities of life and reduce attachment and aversion" The Tibetan Book Of Living & Dying
Save our planet save our cities! Can Virtual and mixed reality deliver empowering ways for us to connect at a higher level and to consume less. Can it lead to our lives becoming more balanced and spiritual?
EXPERIENCES (Coming Soon)
Brain in / & The Strobe (Yipee Yi Yay)
An opportunity to book an individual session with the latest technological genius in psychedelic strobing white light Lucianna Haill, have your brainwaves monitored and recorded. And you can compare with a Dreamachine hypnagogic kinetic light sculpture setup in our Arts Labortory. The parent event Hackstock is free to enter and many other wonderful interactive demonstrations and talks on offer.
If you want to know more about a transcendental experience you have had, during a journey, a dream, on the dance floor or through teacher plants then this session is for you. We will show you the art of entoptic patterns, phosphenes behind closed eyes as bright as stained glass decorations illuminated via a preternatural luminescence, visions - and explain how your brain creates them.
Death is Only the Beginning (VR)
An immersive experience made for users to confront sociopolitical issues through a virtual reality tour of the modern world. Created by Virtual Awakening, your trip takes cues from the emotional, revelationary state said to be experienced by a person after having a near-death experience. The result, however, ignites social consciousness in those who wear the VR headset. "Death Is Only the Beginning of This Virtual Reality Experience" Vice / Creators
Virry VR
The 2017 People's Vote Webby Award Winner is the future virtual safari experience. Head to the African savannah to play with wild animals in their natural habitats. Filmed on location in 4K VR, Virry takes you so close to real animals, you can practically feel their breath on your neck. Virry VR was created working with Lewa, one of the foremost game reserves, making a real impact in the lives of endangered animals.
Blortasia
Is an abstract art world in the sky. Fly freely through a surreal maze of evolving sculptures. Take a break from reality and explore an animated psychedelic sculpture park. Wander through the labyrinth, soar across the open space, or just hang out and let the mesmerizing ever-changing sculptures provide a rejuvenating refuge for your mind. Blortasia combines art and flying in virtual reality experience designed to engage the imagination and inspire wonder through shape, color, motion, sound, and spatial presence. Blortasia transports you into an art installation unconstrained by the limits of ordinary reality.
Fantasynth

Ride with us! Fantasynth is an audio-reactive experience designed for Virtual Reality. Glide through a procedurally populated environment that comes alight with the music. Featuring the song Chez Nous by N'to.
Dionysia - PZYK Colony VR Experience: A collaboration between Liverpool Int. Psychedelia Festival, The Arts Council, Club Colorverse & PsychFi, the PZYK Experience is a dose of a psychedelic garden beyond space and time that brings the aspiring hyperspace astronaut into a day tripper realm of unearthly delights & PsyGyro-motion.
"These aren't installations that sit on the periphery of the festival to look nice and make vaguely irrelevant social commentary. Rather they are an integral part of the fabric of the festival and as central to the whole experience as any of the bands that are playing." Getintothis
ALIENASCENT
Collecting your experiences of awe and wonder as research for my new science faction fashion story Alienascent ... investigating the dislocating spiritual experience of going to space.
DARK MATTER DARK ENERGY V2.1 - Drop-in sci-fi wear life drawing taking inspiration from Dark Matter Dark Energy expanding and contracting universe garment including trying out new haptic communication piece.
COSMIC WHIZ JAM
Join in and experience a wide range of artists creating cyberdelic virtual art, no limits, frames & no boundaries, touch the rainbow with Patrick Morgan
The official SFL17 selection of VR Film shorts: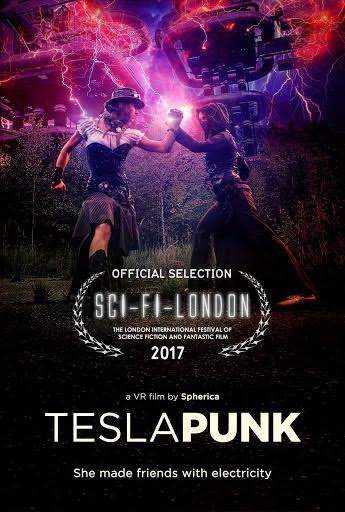 TESLA PUNK (World Premiere!)
Dir. Nick Malukhin, 2017, USA, English.
After the third plutonium wars ended generations ago, vast swathes of Earth are uninhabitable. Energy is the new gold. No one knows or cares who built the collectors. Only that the energy they glean from the atmosphere means life. And life is all that's left to fight for.
The keeper, an electro mutant, controls the biggest collector of all. It's said she can see into your soul. Honest traders have nothing to fear but if your intentions are malicious, beware! She's lithe, strong and highly skilled in combat. She has a genetic transmutation empowering her to channel electricity through her body. Even so, a foolish few, still seek to claim the mighty collector for themselves.
THE 37TH WEEK
Dir: Ricard Gras and Michael Acosta, 2016, Germany/Spain/UK, English.
A real-time experience designed for VR, The 37thWeek will let you take the place of a foetus just hours before birth... The 37th Week provides an experimental approach to real-time movie-making by combining the freedom and personalisation of videogame-like experiences with a narrative plot inspired by the horror film genre.
REMEMBER
Dir. George Kacevski, 2016, Australia, English.
A VR sci-fi film exploring our relationship with technology and its influence on our reality. Remember follows a young woman who is trying to find the memory of a lost loved one in a virtual memory re-creation software.
MISFITS
Dir. David Betteridge, 2016, UK, English.
Behind the scenes of the most unusual model agency in the world, challenging the concept of beauty and what it takes to be a 'model' This is a fabulous experience and whilst a documentary, we hope it will help create that Star Trek future we all want, where 'different' is not a 'thing', it is just what we are.
And finally, look out for the winners of our New Scientist VR Challenge from 1 MAY.
https://sci-fi-london.com/festival/2017/programme/event/hackstock-beyond-2017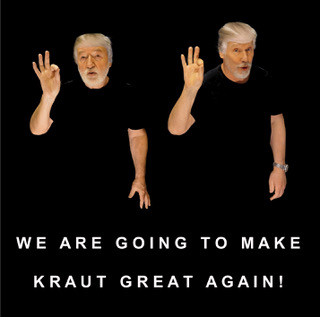 https://dice.fm/event/krautwerk-5th-may-moth-club-london-tickets KRAUTWERK - Moth Club
http://ramsgatemusichall.com/events/event.php?s=2017-05-06-krautwerk KRAUTWERK - Ramsgate
FAQs
What are my transportation/parking options for getting to and from the event
Wheelchair Access
How can I contact the organizer with any questions?
jem@psychfi.com