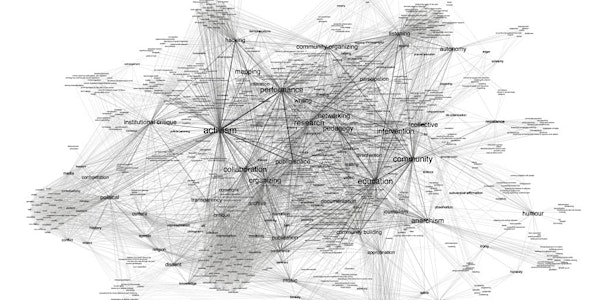 Hacking Politics
When and where
Location
Banatao Auditorium 310 Sutardja Dai Hall UC Berkeley Berkeley, CA 94720
Description
Keynote: October 18 | 6 PM | SFMOMA | Visit SFMOMA website for details
Conference: October 19 | 10 AM — 5 PM | 310 Banatao Auditorium, Sutardja Dai Hall, UC Berkeley
Across the country, lawyers are fighting gerrymandering cases in the courts. In Washington, the FTC is investigating Facebook over the Cambridge Analytica scandal. Online, communities are organizing. Data has irrevocably altered our political landscape.
At the level of political structures and infrastructures themselves, through the political process, to the larger framework of civil society, we live in an era when the intersection of media, technology, and politics is producing profound, and profoundly unpredictable, effects on the nation.
In the lead-up to the 2018 midterm elections, join the UC Berkeley Center for New Media, SFMOMA's Public Knowledge Initiative, the UC Berkeley School of Journalism, and Boalt School of Law for a symposium, where we explore how our political system has been -- and might be -- "hacked" in ways its framers could never have imagined.
Confirmed speakers: Burak Arikan (Artist), Erica Baker (CSO Patreon), Ingrid Burrington (Artist), Maciej Ceglowski (Pinboard, The Great Slate), Ruth Greenwood(Campaign Legal Center), Lawrence Norden (Brennan Center's Democracy Program ), Nathan Persily (Stanford), Gireeja Renade (Microsoft Research), McKenzie Wark (The New School), Hank Willis Thomas (Artist).
For the full schedule, visit http://bcnm.berkeley.edu