Description
HACKING FOR HUMANITY
Girls in Tech and Hackbright Academy Presents: A Social Innovation Hackathon
Women Uniting to Solve Global Challenges
Join the Girls in Tech, San Francisco chapter and Hackbright Academy as we innovate for social change for girls and women, by women. We're tackling topics that deal with girls and women including (but not limited to) the following:
- Homelessness
- Sexual Assault
- Domestic Violence
- Human Trafficking
- Women's Health
Hackathons exist to enable the rapid prototyping of a complex problem and provide a range of solutions in a short period of time. By hacking with us, we are aiming to think bigger for global change with tech, whilst also allowing impassioned women to engage in innovation and entrepreneurship within our tech ecosystem.
We are calling all women and men across the globe, including developers, designers, product developers, and entrepreneurs, plus businesses that want to embrace the idea of Social Innovation or initiatives that combine a positive mission with business.
This hackathon is beginner friendly and for participants new to coding or hackathons. However, any and all levels are welcome. No team? No problem - You'll get opportunities to network and connect with like-minded hackers in our community before any hacking begins. Form a team, solve a problem, create something awesome, present it to the audience and win prizes!
Register now to participate as a Hacker! Your ticket includes meals/brainfood for both days.
Prizes
Philz Coffee Gift Box ($100)
Amazon Echo provided by Kintone Workshop ($180)
General Assembly Course ($250)
Rebecca Minkoff Gift Card ($200)
More to come!
Schedule
Saturday, July 8th
10 AM - Welcome & Team Formations
11 AM - Keynote
12:30 PM - Lunch
2 PM - Hack!
6 PM - Dinner
8 PM - Hack!
10 PM - Late night snack 11 PM - 9:30 AM Hack All Night!
Sunday, July 9th
9:30 AM - Breakfast
10 AM - Hack!
12:30 PM - Lunch
1:30 PM - 1-hour warning
2:30 PM - Hacking stops
3 PM - Pitch & Presentations
5 PM - Dinner & Deliberations
6 PM - Judges award prizes
7 PM - Closing remarks

Sponsors & Partners

Hackbright Academy is the leading engineering school for women in San Francisco. Hackbright offers a 12-week software engineering fellowship with graduates at companies such as Pinterest, Facebook, and LinkedIn.

DocuSign transforms how people work, live and connect by solving the 'paper problem', providing customers the freedom to finish business faster on the world's most trusted Digital Transaction Management (DTM) network.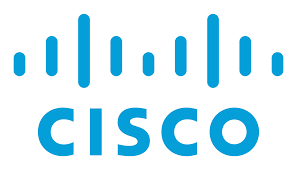 Cisco Systems, Inc. is the worldwide leader in networking for the Internet. Cisco's Internet Protocol-based (IP) networking solutions are the foundation of the Internet and most corporate, education, and government networks around the world. Cisco creates leading products and key technologies to make the Internet more useful and dynamic. These technologies include advanced routing and switching, voice and video over IP, optical networking, wireless, storage networking, security, broadband, and content networking. Learn more about Cisco Systems, Inc. at cisco.com.

We're the innovative company behind the award-winning business and database application platform that employees can use without writing a single line of code. With over 6,000 customers of all sizes and across all industries, kintone is the business and database application platform for every team.

Handshake is a career marketplace for college students with the mission to democratize opportunity for all students. Handshake levels the playing field between talent and opportunity by helping every student build a great career, no matter where they go to school, who they know or how much money they have.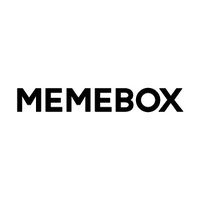 We are a digitally native brand that started in Korea, but is now based in San Francisco: an inspirational city is known for its innovation, culture, and technology. Our founders, Dino Ha and Doin Kim, were physics and engineering majors in college, and strongly believe that good technology can bring a sense of ease to the shopping experience. So while we're seeking out the latest & greatest makeup and skincare, we're also building apps and databases that enhance Memebox.com, providing you with all of the info you're looking for (ie: no Google search required).


Our vision at JINS is to encourage people to change the way they view the world – to enrich their lives and unlock new experiences. That's why we look for the unseen, create new standards, and think beyond glasses – to Magnify Life.
* Email addresses may be given to sponsors to help facilitate the hackathon