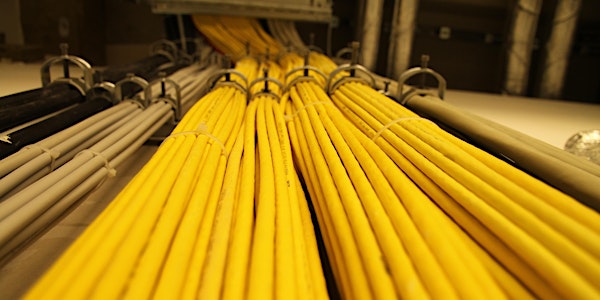 Hackathon@HOLM 2016 "Gateway FRA"
When and where
Location
House of Logistics and Mobility (HOLM) Bessie-Coleman-Straße 7 60549 Frankfurt am Main Germany
Description

Join us and up to 100 developers at the House of Logistics and Mobility to create and improve the way people move through one of Europe's largest traffic hubs. Hackathon@HOLM (#HOLMhacks) gives you the opportunity to work with APIs from some of the industry's leading companies. The event will take place from the 4th until the 6th of March. The main hack will commence on Friday evening at 9 p.m. and last for 36 hours until Sunday morning at 9 a.m..
Registration is open to individual developers and teams (max. 5 members) who will compete for up to 5,000€ in cash alongside other prizes.


Hackathon@HOLM in Partnership with:

Our partners Deutsche Bahn, Frankfurt Airport (Fraport), Lufthansa Innovation Hub and Rhein-Main-Verkehrsverbund (RMV) will provide a range of different APIs, many of which will be available beyond this event. These APIs will enable you to combine, augment and synchronize information in order to find an innovative solution for travelers, visitors and employees in and around Frankfurt airport. Further details on all partner APIs will be presented during our kick-off session on Friday (4th) at 7 p.m..
In order to handle a hackathon of this size we have partnered up with Operational Services which will provide you with state of the art WiFi access and tech support during the event.


Teaser:
Hackathon @HOLM. 4.-6. März 2016 | Frankfurt Airport



The Challenges:
Introduction:
Consider Frankfurt airport as an exchange port that routes incoming and outgoing traffic on different modes of transportation and hosts a variety of services. In which way can transfer convenience during a journey be improved? How can services at the airport city location be extended? Choose one of these challenges or combine both and create, augment, extend or simply improve the I/O in your own way.
Challenge - Location:
There are many reasons to visit the Frankfurt airport. Whether you are here for business, a conference, stopover or simply a stroll through the shops and cafés, the airport has much more to offer than what meets the eye. Offer the user a comfortable mobile solution and create an immersive experience for all visitors.
Challenge – Journey:
Frankfurt airport is a unique hub that is accessible through many modes of transportation. No matter if you fly, drive, take a train or catch a bus, you should always be informed about the next step of your journey. Enable the traveler to be in control of his/her trip and provide guidance for those that travel through Frankfurt for the first time.

Do's & Don'ts:
You invent it, you own it!

Address at least one of the two challenges

Include at least 2 APIs from different Partners

Mainly proprietary partner APIs allowed

Public/Open APIs are also admitted (no others)

Only registered teams may demo

Results are preferably mobile applications for tablets/smartphones (the technology/plattform is impertinent)

Results must be made and presented on site and in form of running demos (no virtual demos)

Innovation is key!



The Event Location:
Coders can expect state of the art infrastructure and an open futuristic environment during the hack. Our official sponsor Meininger Hotels will provide a dedicated number of beds for those of you that want to take a time-out during the 36 hours.
Accommodation sponsored by: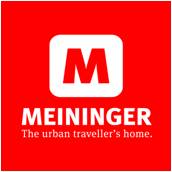 Facts & Figures:
The City of Frankfurt with its metropolitan areas is one of Europes largest traffic hubs with Frankfurt airport (FRA) at its core. The airport alone connects almost 60. Mio passengers with over 290 destinations in 104 countries each year while over 300,000 vehicles pass europes busiest highway junction A3/A5 daily. 45% of travellers will reach or leave this hub via car, bus or rail whereas more than half spend some time between connecting flights within the two terminals of Frankfurt internatinal airport. Passengers have the access to hundreds of shops and over 70 restaurants, which makes makes FRA an intriguing location itself. On the domestic side, over 270 regional- and 170 long distance trains stop at the state of the art subterrenial airport train station. This moves Frankfurt vibrant city center to a mere 11 min trip from the airport, while bullet trains allow passengers from other metropolitan regions to seamlessly connect to international flights at FRA. This unique constallation is one of the reasons why the traffic hub at FRA continues to grow as well as its surrounding metropolitan area.

FAQs
What are my transport/parking options getting to the event?
In the spirit of this event's theme you have multiple ways of getting here. Our location in Gateway Gardens is next to Terminal 2 of Frankfurt Airport. Long distance trains arrive at "Flughafen Fernbahnhof" adjacent to Terminal 1. If you are travelling locally you can either take the S8 and S9 trains from Frankfurt's City Center or choose one of the multiple busses to and from the airport.
If you prefer coming by car you can also use our underground car park for free.
For further information in German, you can also check out our flyers with the location and access descriptions on our website: http://frankfurt-holm.de/sites/default/files/managed/downloads/flyer_busanbindung_holm_0.pdf
Where can I contact the organizer with any questions?
After registration you will recieve a confirmation e-mail. You can contact us via the information stated in the confirmation e-mail.
Is my registration/ticket transferrable?
Unfortunately not. If you are not able to attend the event you can however recommend another person within your cancellation request.
Do I have to bring my printed ticket to the event?
Yes! Although a digital copy of your ticket and registration will most likely be sufficient, we strongly recommend you brining a printed copy of your ticket.

Disclaimer
Hackathon@HOLM is a FREE event and only requires a registration by the participants. Please note that the organizer (House of Logistics and Mobility (HOLM) GmbH) and partners listed above do not guarantee the specifications of this event and exclude all liability.
---