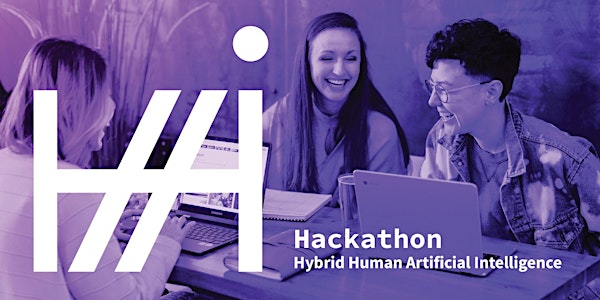 Hackathon HHAI: Collaborative fake news detection with AI
A hackathon on the topic of human-AI collaboration to detect fake news on the internet. Take this chance to tackle a challenging problem!
When and where
Location
Vrije Universiteit Amsterdam 1105 De Boelelaan 1081 HV Amsterdam Netherlands
About this event
Here you can register your interest for the hackathon on collaborative fake news detection. You can create your team here and register each member or as an individual. Read on below for more infor or visit our website; www.h3ai.nl
The first Hybrid Human Artificial Intelligence conference (HHAI) hosts a unique hackathon organized by TNO's Appl.AI program and the Hybrid Intelligence Centre. The hackathon aims to bring the HHAI community together, combine their knowledge and discover innovative ideas.
The hackathon revolves around the theme of detecting fake news, i.e., articles containing false or misleading information. This is a task where AI can help experts go through vast amounts of data of various modalities such as texts, images, video and meta-data. However, it is also a task where it is profoundly difficult to create an AI for as it often not a clear-cut choice what information is false.
We envision an approach where domain experts and AI system collaborate in detecting fake news. In particular, how the knowledge of the expert can be used in collaboration with the knowledge of the AI system. As a participant you get the opportunity to develop your own concept to tackle this process where the AI system learns from a human expert.

We aim to have several domain experts present for you to discuss your ideas with and coaches to help develop these ideas. Also, we offer an open and inclusive environment where you can learn from each other and expand your network.
The concept you will work on together with your fellow teammembers will be rated by a distinguished jury on its creativity, impact and feasibility. The winners will go home with 1.000€. We offer the winning group the chance to develop their idea further in collaboration with TNO and the industry in a follow-up project. Whether you win or not, we will give you ample opportunity to network with academia and industry representatives alike, as well as a chance to hone your skills to a challenging and societal relevant problem.

See for more information our webiste; www.h3ai.nl
You can also contact us directly on; hackathon-hhai@tno.nl