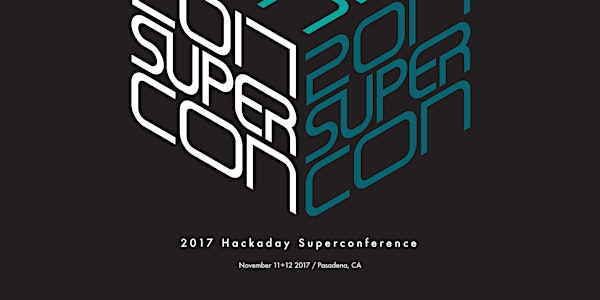 Hackaday Superconference 2017
When and where
Location
Supplyframe DesignLab 30 East Del Mar Boulevard Pasadena, CA 91105
Refund Policy
Refunds up to 7 days before event
Description
Hackaday Superconference
November 11th and 12th in Pasadena CA
The Hackaday Superconference is the greatest gathering of hardware hackers, builders, engineers and enthusiasts on the planet.
Supercon 2017 will take place November 11th and 12th (2017) in Pasadena, CA. The Supplyframe DesignLab is once again opening their doors for Supercon. This, combined with the excellent performance hall in the adjoining LA College of Music and the private outdoor venue that connect the two create the perfect scene for a hacker village to take shape.
Supercon attendees are also invited to a celebrate with drinks and appetizers at our special kick-off celebration at Supplyframe headquarters on November 10th.
Expect something different. Hundreds of engineers and engineering enthusiasts gather for organized talks and workshops along with the extemporaneous challenges, conversations, and discovery that make Supercon the ultimate hardware conference.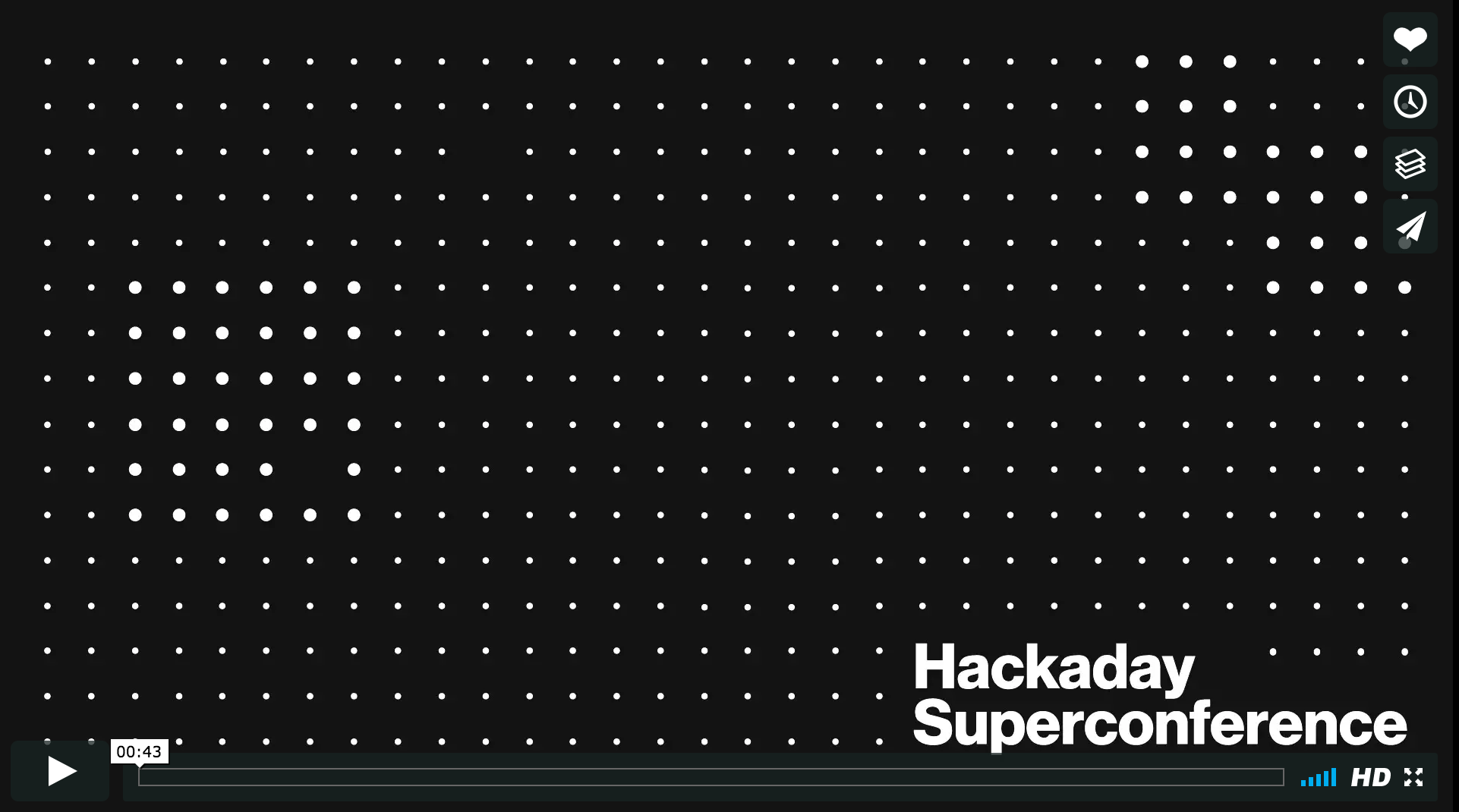 The People: From the greenest of beginners to the those who have made history with their designs, this is an unparalleled mix of people who live and breathe hardware.

Talks and Workshops: In-depth looks at hardware from today and yesterday, presented by members of our community. Our Call for Proposals is now closed, but we'd love to hear your proposal in 2018.


An active schedule: Our crowd tires of sitting and watching--and all the talks are recorded anyway! Get hands-on with some hardware, get lost in a crypto challenge, try your firmware hacking skills, and more.

Awarding the Hackaday Prize: Saturday night we will name the 2017 Hackaday Prize winners and celebrate late into the night afterward.

Amenities: Food (breakfast/lunch/snacks) and beverages, included in the price of the ticket.

Conference ticket also includes admission to our kick-off at Supplyframe HQ. (Friday, November 10th from 5:00pm to 10:00pm) Celebrate with drinks and appetiziers along with the Supplyframe and Hackaday teams, conference presenters and more. Check-in for Supercon early and get first dibs on your badge!

Take A Break: November weather in LA will still be beautiful as the rest of the country cools off.
Travel and Lodging
Local: The Metro Gold Line is a block away from the venue and makes the conference accessible, even if you're staying with friends farther away from Pasadena.

Flights: Burbank Airport (BUR) is the closest to Pasadena (check Southwest Airlines for flights). LAX is the next option with flights inbound from around the globe.

Lodging: Multiple hotels are within walking distance and AirBnB is very popular in the area.

International travel: If you are traveling internationally and require an invitation letter, please send an email to superconference@hackaday.com with your full name and mailing address.
Local Childcare
Call for Proposals
The Call for Proposals has now closed.
Hackaday Superconference Code of Conduct.