An event packed with technical talks, held virtually for all to enjoy.
About this event
Hackaday Remoticon 2021
November 19th & 20th online everywhere.
Hackaday Remoticon is the largest gathering of hardware hackers, builders, engineers, and enthusiasts on the planet. Because it's virtual, more of you can come!
Schedule:
Talks will begin at 11am Pacific time on Friday, November 19th and continue through Saturday, November 20th. The full talk and schedule information is available on the Hackaday Remoticon website.

We are excited to have Elecia White, Jeremy Fielding, and Keith Thorne presenting keynote talks at Remoticon. Sixteen other speakers will present talks on a wide range of hardware-related topics. This year marks the premiere of our "Hacker Trivia" game show, which joins a Bring-a-Hack, the Hackaday Prize ceremony, and a live DJ set as the interactive social events of the weekend. A Remoticon Discord server is a great place to hang out and the is the venue for Q&A following talks.
Why Remoticon?
The People: From the greenest of beginners to those who have made history with their designs, this is an unparalleled mix of people who live and breathe hardware. 
Remoticon Main Track tickets are free. This year you also have the option of buying a ticket in order to get a Remoticon T-shirt. Please chose just one ticket -- both will ensure you get the latest info on how to participate in the conference, but only one of them comes with a shirt.
Talks: All are invited to watch the talk as they stream live. We will also record, edit, and release talks on Hackaday's YouTube channel by January 2022. Please subscribe to our YouTube channel for updates.
Awarding The Hackaday Prize: Saturday night we will name the 2021 Hackaday Prize winners and celebrate!
There Are Shirts! (Ends November 11th)
You have your choice of two tickets Remoticon. One is a free ticket to Remoticon for access to all the talks and socializing. The other also gets you access to all talks and socializing but also comes with this most excellent T-shirt!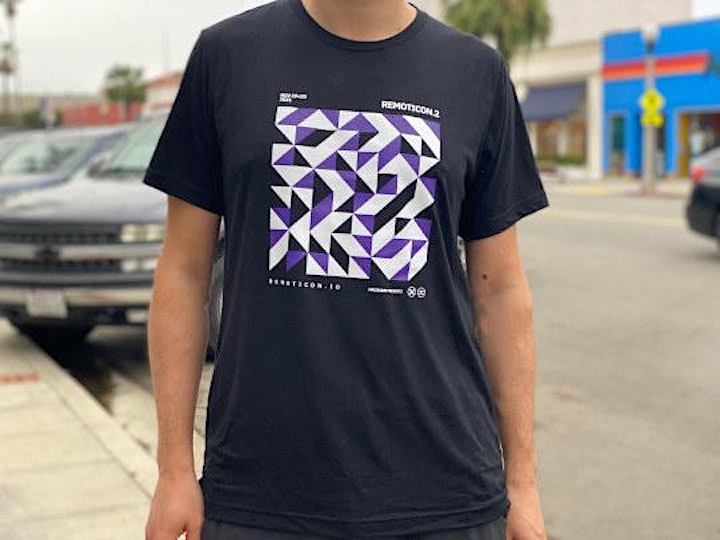 The tickets that include a shirt cost $25. Shipping for people in the US is included but because of the realities of postage costs, shipping everywhere else in the world will cost $10.
Here's how it works: You purchase a ticket now and we will send out redemption information via email. Domestic shipping is included, International shipping cost will be paid when the redemption code is used. For questions, please contact superconference@hackaday.com
Code of Conduct
Please take a moment to read the Hackaday Superconference Code of Conduct which is in effect for this event.
Thank you to the 2021 Hackaday Prize Sponsors
A huge thank you to Digi-Key Electronics and Supplyframe for sponsoring the 2021 Hackaday Prize. The grand prize winner of this year's global engineering challenge will be anounced as part of Hackaday Remoticon.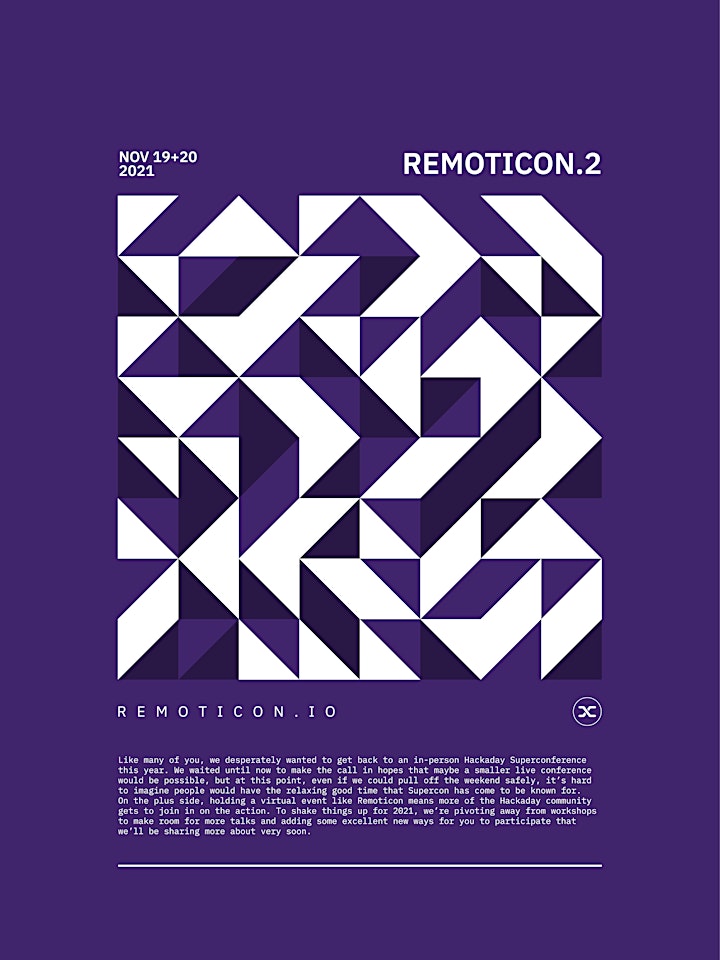 Organizer of Hackaday Remoticon 2021