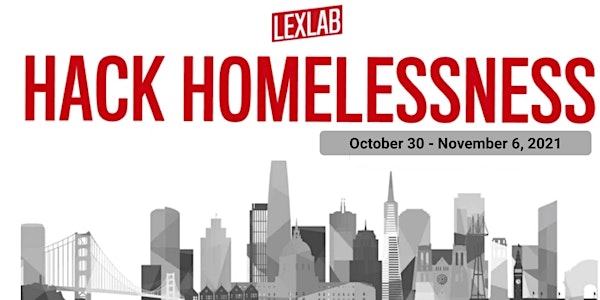 Hack Homelessness
Hack Homelessness is a multidisciplinary design challenge to address the legal issues surrounding housing insecurity in the Bay Area.
About this event
Hack Homelessness brings together lawyers, developers, designers, builders and thinkers with the objective of finding technology solutions to some of the most pressing legal issues driving housing insecurity in the Bay Area, including insufficient tenant protections, a lack of affordable housing, and limited access to support services.
Participants from around the world with varying amounts of experience in the legal, design and computer science fields are invited. No prior coding or hacking experience is required.
This Multi-day event will kick off on Saturday October 30, 2021.
We're looking for engineers, designers, and anyone passionate about creating a social impact and positive change for one of the Bay Area's most pressing issues. Will you join us?