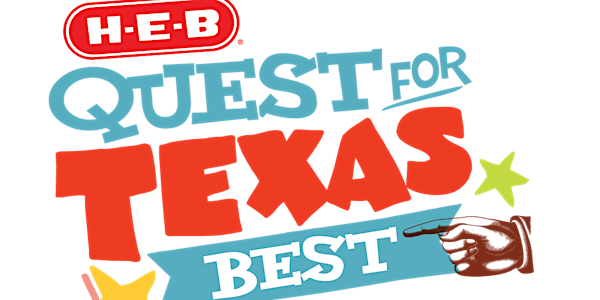 H-E-B "Quest for Texas Best" Informational Meeting 1 of 3
WELCOME TO THE 8TH ANNUAL H-E-B "QUEST FOR TEXAS" BEST INFORMATIONAL MEETING
About this event
Thank you for registering to attend the H-E-B Quest For Texas Best Informational Meeting! The meeting is solely informational; attendees are not required to bring samples nor demo their products.
Visit www.heb.com/quest to discover additional information about the 2021 H-E-B Quest For Texas Best.
Please register in Eventbrite. ALL PARTICIPANTS WILL RECEIVE THE ACTUAL MEETING LINK THE EVENING BEFORE THE MEETING. DO NOT SHARE THIS LINK WITH ANYONE. IF THERE ARE DUPLICATED EMAILS WITH IN THE MEETING, BOTH PARTICIPANTS WILL BE REMOVED FROM THE MEETING.
The H-E-B Quest for Texas Best, is an open call for Texas-based food and beverage an (non-alcoholic) and non food suppliers to have their items considered for placement on H-E-B shelves. Interested suppliers will have a chance to use our online portal to submit their exciting products and creative ideas beginning on February 24, 2021.
Through the contest, each participant's product will be reviewed by a member of our sourcing team who will be working to narrow the contestant pool to the top 25 finalists. From that group of 25, four overall winners are selected and are given a monetary prize.
During this meeting, attendees will receive information about the H-E-B Quest For Texas Best contest, as well as instructions on how to complete the contest application and ensure their products are ready for doing business with H-E-B.